What Skillset do you wish to acquire?
Course Overview
Illustrator Course Singapore
This Adobe Illustrator course trains learners in the main concepts underlying shapes and colors. Learn how to use Illustrator to create beautiful designs using your newfound understanding of shapes and colors.
Course Title
Adobe Illustrator CC
Course Objectives
At the end of this workshop, you will be required to present an infographic that you created using Adobe Illustrator. You will learn:
An understanding of basic shapes
How basic shapes can be used to form more complex shapes
Analogous and complementary colours
Adobe Illustrator Course

Course Content

Module 1: Looking at the Work Area

Customize, save and switch workspace
Sync settings with Adobe Creative Cloud
Multiple Artboards enhancements
Document profiles
Improved Adobe Bridge CC
Access libraries from panels

Module 2: Page Layout

Grids, rulers and smart guides
Units of measurements

Module 3: Design Order

Manage artwork with layers
Drawing enhancement modes

Module 4: Creating vector graphics

Draw lines and regular shapes
Pen and Pencil tools
Enhanced Perspective grid

Module 5: Transforming Paths

Selection, lasso, magic wand tools
Point selection on anchor point
Create curved paths
Add, delete and convert anchor points
Merge paths with Blob Brush tool
Transform objects
Create strokes with Width tool
Work with precise arrowheads
Liquify and envelope
Apply pathfinder
Work with Shape builder tool
Interact with blends
3D objects and modify effects

Module 6: Brush Techniques

Apply brush types
Create and modify brush strokes
Bristle brush library

Module 7: Tracing Bitmap

Image Trace
Image tracing options

Module 8: Working with Symbols

Create instances
Work with symbol panel and libraries
Modify symbol instances
Map art onto with symbols

Module 9: Change Color Properties

Apply color mode
Apply color with color panel
Pattern and color swatches
Expanded Gradient panel and tool
Apply spot and process colors
Generate blends
Apply Live Color and use Color Guide panel

Module 10: Painting Techniques

Apply fill and stroke paint
Work with Live Paint
Work with Paintbrush tool
Create mesh objects

Module 11: Work with images

Import bitmap files
Colorize grayscale image
Work with clipping mask
Work with links

Module 12: Applying Transparency

Adjust opacity of objects
Work with blending mode and mask
View transparent objects
Transparency in gradients

Module 13: Applying Effects

Understand appearance attributes
Applying effects on layout

Module 14: Type Attributes

Enter text and modify properties
Modify text objects as graphic objects

Certification

Participants who fulfil all requirements will receive a Statement of Attainment (SOA) issued by the SkillsFuture Singapore (SSG).

You may also be interested in the Adobe Photoshop Course. and Power BI: Data Visualisation Course.
Course Feature

Course Feature

Course Provider: Avantus Training Pte Ltd
UEN: 200305285R
Course Reference Number: TGS-2017500509
Mode Of Training: Full Time and Part Time
Funding Validity Period: 8 Mar 2019 – 31 Dec 2024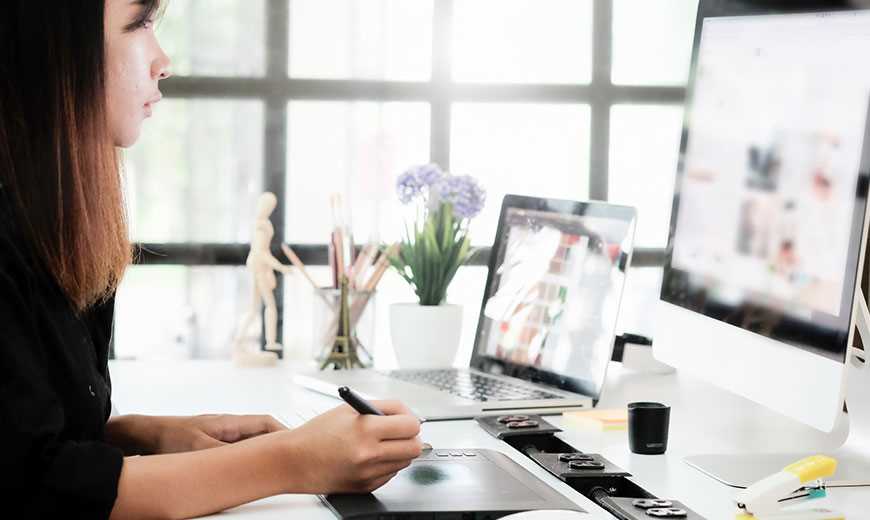 Adobe Illustrator Course
FULL COURSE FEE
$540.00
Singaporean 40 yrs and above
$540.00
Singaporean 21-39 yrs / PR
$540.00
Duration
2 days
(16 hours)
Available in: English
Contact Us On Whatsapp
Contact Us Now On Whatsapp
+65 6255 5584