Digital Marketing Management: Campaign Strategy & Planning
What Skillset do you wish to acquire?
Digital Marketing Management: Campaign Strategy & Planning
Course Overview
Planning Digital Marketing Campaign Strategies
What is Integrated Marketing Campaign
Integrated marketing campaigns combine multiple online and offline channels such as online marketplaces, social media marketing, mobile apps, events, radio etc to promote a product, service or brand.
With advancements in technology, more and more marketing channels are appearing for companies to reach their target audiences. As a result, it is critical for marketing managers to have the knowledge of how to manage and measure marketing strategies that span different marketing channels, and likely different marketing agency vendors.
Digital Marketing Campaign Planning
Besides the marketing experiences gained before, marketing managers now need to have more than a passing knowledge in the digital realm in order to integrate digital marketing into their campaign strategies.
Companies are now increasingly marketing on different channels and using data analytics technology to measure and optimize their campaigns. It is highly desired for marketing managers to know:
Capabilities of each marketing channel, e.g. audience demographics, cost;
Objectives and Key performance indicators (KPIs) to set for different campaigns and channels;
Metrics to collect and measure, from individual campaigns to integrated strategic level;
How to analyse and report;
With these knowledge, marketing managers will be able to plan marketing strategies and manage the execution by the marketing team or agency effectively.
Course Title
Digital Marketing Management: Planning and Implementing Integrated Marketing Campaigns
Course Objectives
This course is designed for marketing professionals who need to oversee and manage digital marketing agencies on a day-to-day basis.
The objective of this course is to allow marketing professionals to gain a broad understanding of Digital Marketing concept and methodologies, as well as key digital marketing terminologies and metrics. This course will also focus on techniques for managing marketing assets and unifying performance tracking for both online and offline channels.
Digital Marketing Management: Campaign Strategy & Planning

Course Content

Digital Marketing's Role in the Marketing Mix

Understanding integrated marketing concepts, channels, and strategies.

Common Digital Marketing Terminologies & Metrics

Understanding of digital marketing terminologies and metrics applicable in integrated marketing campaign management.

Campaign Objectives and KPIs

Develop a digital marketing strategy and set key performance indicators (KPIs) for the marketing campaign based on the organisation's business and marketing objective.

Consumer's Behaviour

Calibrate the marketing campaign based on the product nature and the expected consumer behaviour based on the profiles of target customers.

Digital Marketing Channels and Audiences

Select marketing channel mix that best suits the target customers. Develop action plan to integrate traditional and digital marketing techniques and assets.

Integrated Campaign Tracking and Reporting

Track and report on effectiveness of campaign, for both digital and offline channels, using a variety of analytical and modelling tools.

Note: If you wish to run a corporate class, you can request for contextualisation of the curriculum to your industry to help your staff understand better on how to manage digital marketing campaigns for your company.

SkillsFuture Credit, Training Grant and Absentee Payroll is applicable.

Certification

Participants who fulfil all requirements will receive a Statement of Attainment (SOA) issued by the SkillsFuture Singapore (SSG).

See more Digital Marketing Courses
Course Feature

Course Feature

Course Provider: Hashmeta Pte. Ltd.
UEN: 201213801E
Course Reference Number: TGS-2020505910
Mode Of Training: Classroom
Funding Validity Period: 15 Nov 2020 – 14 Nov 2024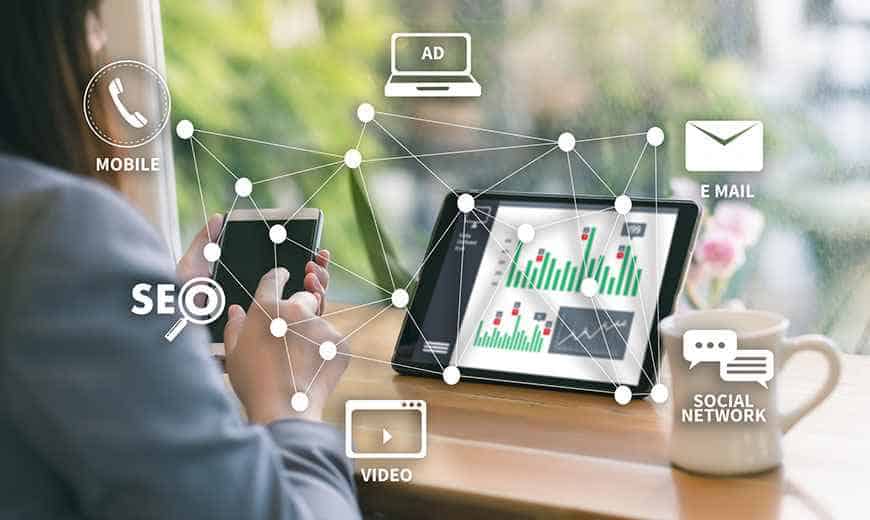 Digital Marketing Management: Campaign Strategy & Planning
FULL COURSE FEE
$695.50
Singaporean 40 yrs and above
$240.50
Singaporean 21-39 yrs / PR
$370.50
Duration
2 Days
(16 hours)
Available in: English
Contact Us On Whatsapp
Contact Us Now On Whatsapp
+65 6255 5584