What Skillset do you wish to acquire?
Course Overview
Offering well-guided hands-on experience with growing microgreens, and providing insightful advice from an experienced perspective, this course will fully prepare you to grow microgreens in your own home.
After the course, together with active support provided by the trainer till the day of harvesting, you will also be given a take-home microgreens growing tool kit to jumpstart your microgreens journey.
Course Title
"Sprouting with Dina" Workshop
Who Should Attend
Individuals who want to have more control over the foods that they eat, and who want to learn how to grow their own edible plants.
Course Objectives
At the end of the course, learners will be able to:
Know the different methods to grow microgreens successfully at home
Enhance their daily nutrition value through these microgreens
Hone the survival skill of growing one's own food
Course Outline: Growing Microgreens at Home
Why Microgreens (Nutritional benefits)
Sprouts vs Microgreens
Ultimate Guide to Growing Micro-greens with Hands-on Session

Deciding which Potting Mix to use
Planting
Process of Germination
Conditions for Growth

Troubleshooting Tips

Preventing mould development

Harvesting, Storing and Ways to have microgreens
After the course, you will also be able to take home an all-in-one microgreens tool kit, which comprises
4 Types of seeds
4 Growing trays
1 Bottom Watering Tray + Top cover
Organic Soil
Past Sessions

Physical Lesson:

"The best Microgreen class I have ever had. Support from Dina is the best. She is ever ready to give advise and guidance. Thanks Dina" ~ Yuki Charlotte

"I never had green fingers. Everything I plant dies. I attended Dina's microgreen workshop in July. After attending her workshop, I was able to grow microgreens successfully. She continues to give her students the support after the microgreen class which really helps. I highly recommend attending her microgreen workshop." ~ Christine Chu

"Dina is such an amazing mentor. Started off with fear as I don't have green fingers but with clear guided instructions, tips and support, I managed to yield my first few punnets of microgreens. That feeling is sensational and totally therapeutic as a hobby to pick up. Not even to mention the goodness that we get to feed our family with. Totally priceless experience!" ~ Jenn Chong
Trainer Profile
University of Loughborough Bsc (Hons) in Business Management
Institute of Integrative Nutrition Health Coach
ITEC Certified Complementary Diet and Nutrition Consultant
Founder of Verdura Pod (Urban Farming)
Advocate of Nutritarian Diet
From Fussy Eater, to Foodie
For more enrichment courses like these, take a look at our selection of Wellness Programs.
Course Feature

Course Feature

Verdura Pod
UEN: 53418483M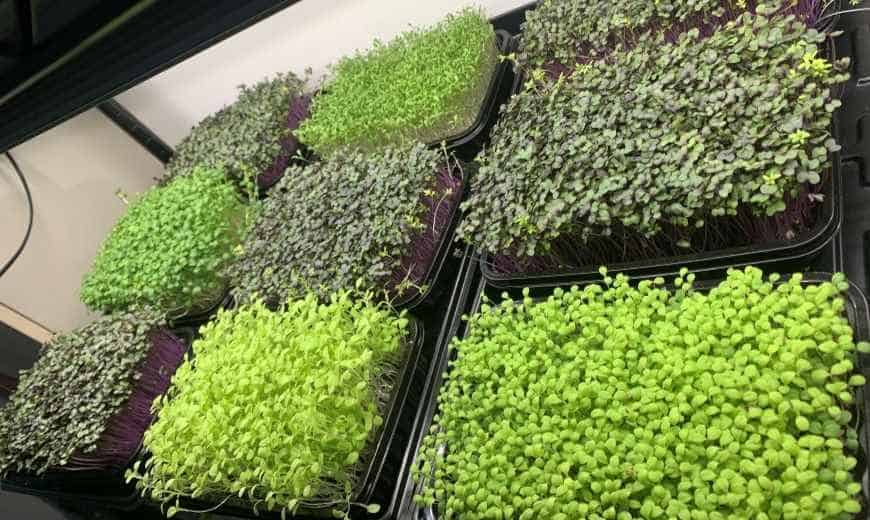 Grow Microgreens at Home
FULL COURSE FEE
180.00
Singaporean 40 yrs and above
180.00
Singaporean 21-39 yrs / PR
180.00
Duration
1 Day
(2.5 hours)
Available in: English
Contact Us On Whatsapp
Contact Us Now On Whatsapp
+65 6255 5584