Lead Generation with Social Media
What Skillset do you wish to acquire?
Lead Generation with Social Media
Course Overview
Course Title
Lead Generation with Social Media
Course Objectives
By the end of this course, you will be able to:
Develop an effective workable inbound marketing plan customised for your business needs.
Improve content curation strategies across various social media platforms.
Close sales effectively using the right digital skills and framework.
Measure the effectiveness of your marketing strategies using digital tools.
Lead Generation with Social Media

Course Content

Analyse social media platforms

Identify the suitable social media platforms that build brand awareness and nurtures relationships with your potential customers.

Develop social media strategies and productivity

Develop social media marketing funnels to churn leads into sales
Analyse the performance of social media management campaigns
Improve social media engagement for your business

Set up and implement for Inbound Marketing with Social Media Strategies

Learn to plan and implement inbound marketing strategies according to the customer journey map
Improve your organisation's overall marketing strategy

Develop communication responses on social media platforms

Develop a plan to increase customer loyalty based on organisation-wide policies and guidelines
Plan your next Advocacy Campaign by following essential steps

Develop content on social media platforms

Learn tips and techniques to curate engaging content
Use a web-based software to create visual content with beautiful templates
Develop marketing content for social media purposes

Manage social media content for advertisement

Understand the processes involved in content creation and curation
Plan and schedule a content calendar for different channels
Align your budget with your marketing goals

Manage inbound marketing activities to achieve goals

Build Inbound marketing activities to convert prospects to leads
Ways to improve your inbound marketing strategy

Lead customers through decision-making process

Understand processes involved in converting prospects into leads
Guide customers through the customer decision processes
Nurture leads through sales automation

Evaluate and optimise the ads performance

Measure social media ROI for better performance
Review and analyse customer behaviours, interests and demographics

Monitor marketing strategy implementation

Monitor and review organisations' inbound marketing strategy implementation and effectiveness in generating leads and conversions

Digital Tools used for learning

Facebook
LinkedIn
Google Ads
ActiveCampaign

Prerequisites

You are encouraged to bring your own laptop and charger to class. However, one will be provided if necessary.

Minimum GCE 'O' Level English D7 or Workplace Literacy at WPL Level 5 or above (any 2 from the 4 WPL SOAs); and Workplace Numeracy at WPN Level 5 or above.
Ability to use Windows and/ or Mac OS
Ability to use Word Processing and Excel
Basic awareness of software systems and applications

Certification

Participants who fulfil all requirements will receive a Statement of Attainment (SOA) issued by the SkillsFuture Singapore (SSG).
Course Feature

Course Feature

Course Provider: AGB Education Centre Pte. Ltd.
UEN: 200810205H
Course Reference Number: TGS-2021002714
Mode Of Training: Classroom
Funding Validity Period: 19 Feb 2021 – 18 Feb 2023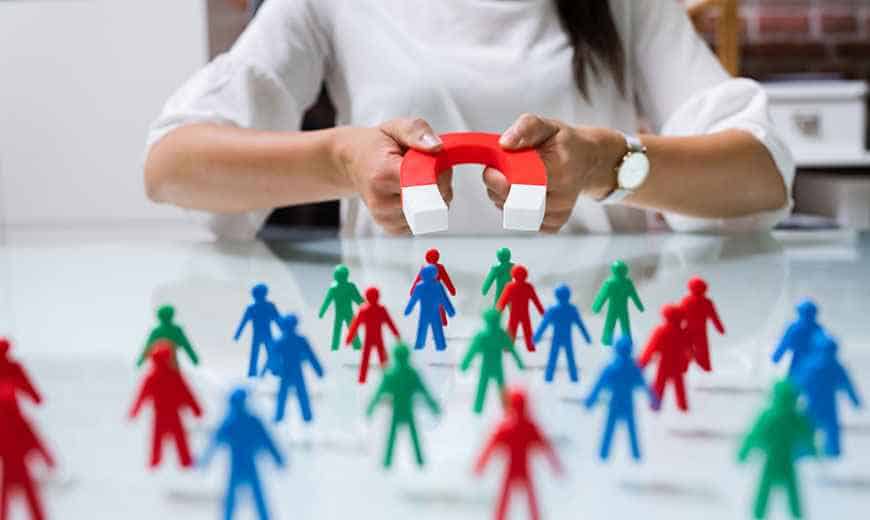 Lead Generation with Social Media
| FULL COURSE FEE | $2733.85 |
| --- | --- |
| Singaporean 40 yrs and above | $945.35 |
| Singaporean 21-39 yrs / PR | $1456.35 |
| Duration | 6 Days |
Available in: English
Contact Us On Whatsapp
Contact Us Now On Whatsapp
+65 6255 5584