What Skillset do you wish to acquire?
Course Overview
Microsoft Word Course
Microsoft Word Course enables learners to demonstrate the ability to use a word processing application to accomplish everyday tasks associated with creating, formatting and finishing small-sized word processing documents such as letters and other everyday documents.
Learners will be able to duplicate and move text within and between documents. They gain competence in using some of the features associated with word processing applications such as creating standard tables, using pictures and images within a document, and using mail merge tools.
On completion of this module each learner will be able to:
Work with documents and save them in different file formats
Choose built-in options such as the Help function to enhance productivity
Create and edit small-sized word processing documents that will be ready to share and distribute
Apply different formats to documents to enhance them before distribution and recognise good practice in choosing the appropriate formatting options
Insert tables, images and drawn objects into documents
Prepare documents for mail merge operations
Adjust document page settings and check and correct spelling before finally printing documents
Course Title
ICDL – Perform Word Processing Functions (Word 2019)
Microsoft Word 2019

Course Outline

1. Overview & Introduction of Module

2. Getting Started

Start and Exit Word
Start Screen
Create a new document from default template or Installed templates
Save a Document
Open and Close an Existing Document
Switch Between Open Documents
Word Screen and Using File Tab and Ribbon
View a Document
Show/Hide Non-Printable Characters
Zoom
Changing Word Options
Getting Help

3. Creating A Document

Entering and Deleting Text
Text Selection Techniques
Create and Merge Paragraphs
Use Undo/Redo Command
Insert Symbols
Using Page Breaks
Copy and Move Text
Find and Replace Text
Inserting and Deleting soft carriage returns

4. Formatting Text

Text Formatting
Using the Ribbon
Using the Font dialogue box
Apply Character and Paragraph Styles

5. Formatting Paragraph

Good practices in formatting a word document
Change Paragraph Alignment
Indent Paragraph
Change Line Spacing
Change Paragraph Spacing
Add Borders and Shading
Bullets and Numbering
Using Format Painter
Auto Hyphenation
Use and Set Tabs

6. Tables

Create a Table and select cells
Enter Data in Table
Modify Table Structure
To insert a column or row into the table
To delete a column or row in a table
Format a Table
To change the alignment and size of a cell or a range of cells
To merge cells in a table
To split cells in a table
To add borders to a table
To use Table AutoFormat

7. Using Graphic Objects

Insert Clip Art
Insert Picture
Insert Chart
Format Chart

8. Manipulate Image

Move/copy an image
Re-size an image
Delete an image

9. Mail Merge

Creating the Main Document
Creating a Data Source
Open a Data Source
Writing the Document and insert fields
Finish and Merging

10. Finishing a Document

Create a header or footer
Insert Automatic Page Numbering
Finishing a Document
Check Spelling and Grammar

11. Page Setup Options

Modify Page Margin
Page Orientation
Paper Size

12. Printing

Preview a Document
Use Basic Print Options
Print a Document

Who Should Attend This Course

This course is intended for learners with little or no knowledge of using a word processing application to create and format professional looking letters and reports. For advanced MS Word course, please visit Advanced Microsoft Word course

Assumed Skills

The learner must be able to:

operate a Personal Computer, use keyboard and mouse
read, write, speak and understand English (Work Place Literacy Level 4 – lower secondary level)

Visit this page for more Microsoft Office courses in Singapore.
Course Feature

Course Feature

Course Provider: Olympus Learning Academy Pte Ltd.
UEN: 201100010Z
Course Reference Number: Private
Mode Of Training: Classroom
Funding Validity Period: Private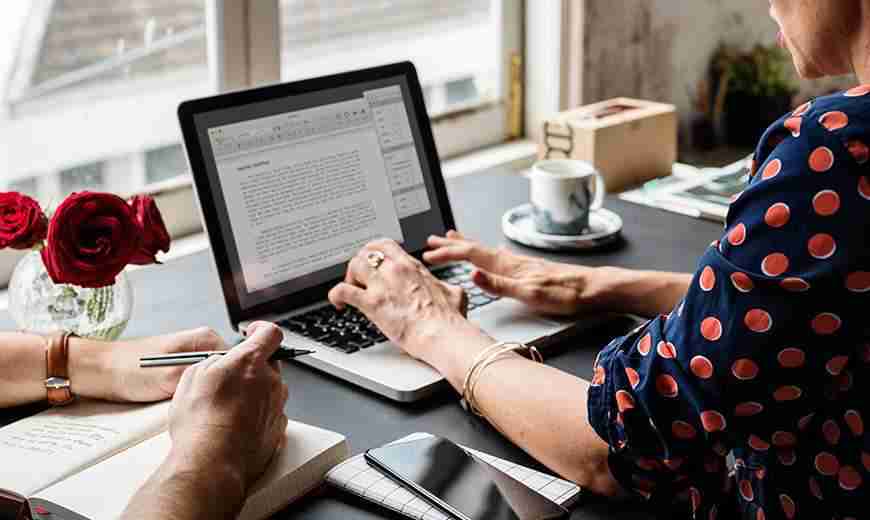 Microsoft Word 2019
FULL COURSE FEE (2-days)
$313.20
Singaporean 40 yrs and above
$313.20
Singaporean 21-39 yrs / PR

Duration
$313.20

2 days (17 hours)
PSEA Eligible
Available in: English
Contact Us On Whatsapp
Contact Us Now On Whatsapp
+65 6255 5584