Organisational Relationship Building – Level 3
What Skillset do you wish to acquire?
Organisational Relationship Building -Level 3
Course Overview
In the increasingly VUCA business environment of disruptive business models and digitalisation galore, it is increasingly important for leaders to develop team agility, harness teamwork and diversity to build up resilience and innovation. Team leaders are therefore the critical facilitators to build effective team relationships to support an empowering culture.
This programme is designed to provide the participants with the skill sets to build effective networks and build team relationships to support organizational and team priorities. Through practical examples and role play, the participants will be equipped with the essential skill sets to develop team cohesiveness, as well as managing workplace diversity and be able to manage workplace conflict
Course Title
Organisational Relationship Building – Level 3
Organisational Relationship Building – Level 3

Course Outline

Seek Inputs from Team Members to Cultivate Sharing of Information

High Level Strategies & Business Plans
Divisional & Department KPIs
Individual KPIs
Strategies and Business Plans Change
Workplace Relations and Work Performance
Relationships between Staff and Supervisors
Communicating Expectations
Collaboration in the Workplace
How to Improve Workplace Collaboration
Sharing Responsibilities for Decisions and Actions
Facilitate to Encourage Participation
4-Step Facilitation Methods
What to do when Facilitating
Using Facilitation Methods in Meetings

Encourage Participation in Team Activities

What is a Team
Roles of Team Members and Team Leaders
Stage 5: Termination/Ending/Adjournment
Purpose of Team Building
Communication Techniques and Channels
Networking to Build Rapport
How do We Network Effectively

Maintain Respect for One Another to Promote Workplace Diversity and Inclusiveness

Diversity and Inclusion
Challenges in Managing a Diverse Team
Why Diversity is Important in Organisations
Promote Diversity and Inclusion
Importance of Respect and Morals in the Workplace
How to Show Respect in the Workplace

Certification: Statement of Attainment

Participants who fulfil all requirements will receive a Statement of Attainment (SOA) issued by the SkillsFuture Singapore (SSG).
Course Feature

Course Feature

Course Provider: Organizational Development Concepts Pte. Ltd.
UEN: 201026450Z
Course Reference Number: TGS-2019503874
Mode Of Training: Online Sessions
Funding Validity Period: 27 Feb 2020 – 19 Jun 2025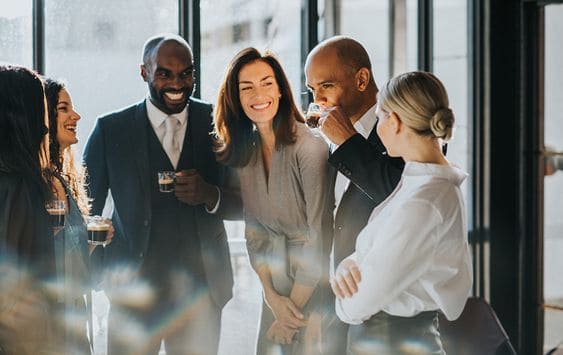 Organisational Relationship Building -Level 3
FULL COURSE FEE
$594.00
Singaporean 40 yrs and above
$209.00
Singaporean 21-39 yrs / PR
$319.00
Duration
2 days
(16 hours)
Available in: English
Contact Us On Whatsapp
Contact Us Now On Whatsapp
+65 6255 5584