What Skillset do you wish to acquire?
Course Overview
Post-Natal Care Course
To equip learners with knowledge and application skills to provide post-natal care during confinement service.
Course Title
Provide Post-Natal Care
Course Objectives
The major purposes of post-natal care are to maintain and promote the health of the woman and her baby and to foster an environment that offers help and support to the extended family and community for a wide range of related health and social needs
Provide Post-Natal Care

Post-Natal Course Content

On completion of this unit, participants will have the knowledge and skills in providing post-natal massage and be able to apply them at the workplace. These include:

Showering of baby.
Feeding a baby.
Correct way of carrying a baby.
Different method of burping.
Breast feeding.

Benefits of Post-Natal Care

Learning Outcome:

At the end of the course, learners should be able to meet the following objectives.

Carry out post-care activities.
Perform protocol / procedure of confinement care.
Consult with family member/mother.
Carry our pre-care activities.

Certification

Participants who fulfil all requirements will be certified with a Certificate issued by Training Provider.

See more Spa & Massage Courses , including Infant Massage Course and Pre-Natal Massage Course.
Course Feature

Course Feature

Course Provider: Singapore Spa Institute Pte Ltd
UEN: 200900211D
Course Reference Number: Private
Mode Of Training: Classroom
Funding Validity Period: N/A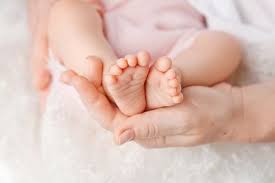 Provide Post-Natal Massage
FULL COURSE FEE
$324.00 (GST Included)
Duration
1 day
(8 hours)
UTAP Eligible
Available in: English
Contact Us On Whatsapp
Contact Us Now On Whatsapp
+65 6255 5584