Provide Full Body Massage with Oil
What Skillset do you wish to acquire?
Provide Full Body Massage with Oil
Course Overview
Full Body Massage Training
Full body massage course trains participants in the knowledge and skills in providing full-body massage with oil and be able to apply them at the workplace.
Course Title
Provide Full-Body Massage with Oil
Provide Full Body Massage with Oil

Course Content

To equip therapists with knowledge and application skills to provide Full-body massage with Oil at a spa or massage establishment.

These include:

Carry out pre-treatment activities
Consult with client
Perform full-body massage with oil
Carry out post-treatment activities

Course Objective

Benefits of Full-Body Massage with Oil

1. Improves Blood Circulation:

When a massage is performed your muscles and body are twisted, patted and the different hand movements of the technician help stimulate the surface of your skin — leading to production of heat which in turn massages the nerve and blood vessels under the skin — which help improve blood circulation.

2. Increases Flexibility

When a person's body is massaged with precise pressure applied on their muscles, it helps tone your muscles by stretching them and improving their functioning. Apart from this massage performed for an extended period of time helps reduce flab and gives your muscles more tone.

3. Improves your Mood and relieve Depression

Your body contains 30 pressure points on the soles of your feet and palms that are related to various organs. Apart from that, you have 7 reflex centres that are related to the glands of the neck, head, reproductive organs, pancreas, kidneys and liver. When performed a massage also helps on the release of certain hormones that calm your mind, relieve stress and help keep depression at bay.

4. Relieve Body Pain

A massage feels perfect when you are aching all over. This is because if done properly it helps beat body pain. Due to its action on the muscles and nerves of your body a massage helps relieve mild to moderate body ache. Apart from this the increased blood circulation, release of hormones and secretions that help make you relaxed also help beat pain.

5. Remove Dead Skin and Dirt

When you rub oil on your body or a technician does it for you, the oil helps get rid of dirt and dead skin. Not only does this help you stay clean and infection free but it also brighten up your skin and gets rid of any tanning.

Certification

Participants who fulfil all requirements will be certified with a Certificate issued by WISC – Workforce International skills certification.

See more Spa & Massage Courses and Indian Head Massage Course and Infant Massage Course.
Course Feature

Course Feature

Course Provider: To be Advised
UEN: To be Advised
Course Reference Number: To be Advised
Mode Of Training: Classroom
Funding Validity Period: To be Advised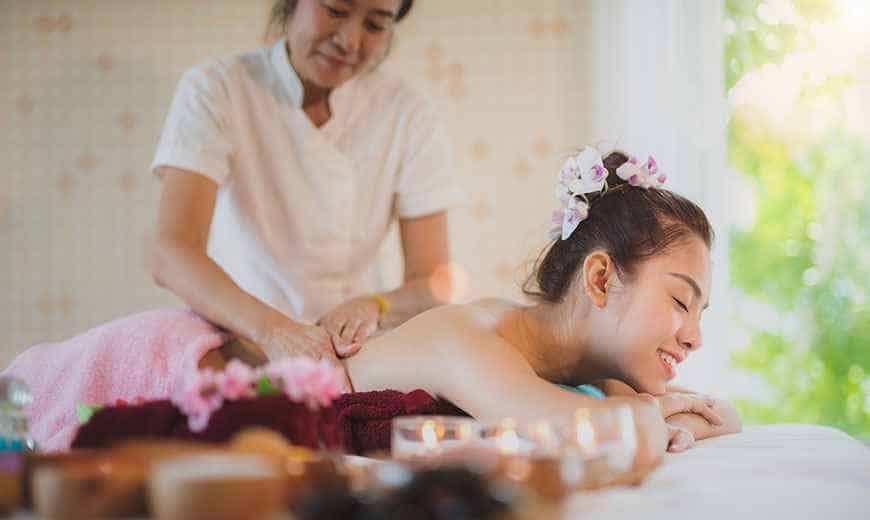 Provide Full Body Massage with Oil
FULL COURSE FEE
To be Advised
Duration
6 Days
(49 Hrs)
Available in: English
Contact Us On Whatsapp
Contact Us Now On Whatsapp
+65 6255 5584