Provide Make Up Course (Advanced)
What Skillset do you wish to acquire?
Provide Make Up Course (Advanced)
Course Overview
Provide Make up course (Advanced)
Advanced Make up course is a followup of our Provide Make up (Basic).
In this SkillsFuture makeup course, the learner will learn to prepare customers for makeup and hair styling services, apply makeup and hairstyling techniques to achieve the desired look, according to plan and recommending cosmetic products according to customer's need.
Course Title
Advanced Make up Course
Course Objective
This unit addresses the skills and knowledge required to provide basic make up and ability to apply them at the workplace.
This includes:
Carry out pre-treatment activities
Consult with client
Perform advanced make up and hairstyling
Provide Make Up Course (Advanced)

Advanced Make up Class Content

Tools Technique (pins) & Hair Essential (products)
How to prepare for hair styling
How to use a variety of tools for styling like straightener and curling tong
How to achieve a neat sleek corporate hairstyle
How to achieve half up and half down
Professional Makeup look
Transform a Day makeup to Evening look
Fashion look with different era
Eyelashes, eyeliner and lips Add ons
Shaping and Sculpting Technique

Make up Certification

Participants who fulfil all requirements will be certified with a Certificate issued by the Sixth Sense Beauty.

Entry Requirements

PSLE, ESS WPLM L3 English/Chinese or equivalent
18 years old and above

Beauty Product

Makeup product will be provided for the classes.

Other beauty courses

Other Beauty courses in Singapore includes Provide Make Up (Basic) and Eyelash Extension Course
Course Feature

Course Feature

Course Provider: Sixth Sense Beauty Pte. Ltd.
UEN: 201420237W
Course Reference Number: TGS-2022010645
Mode Of Training: Classroom
Funding Validity Period: 04 Jan 2022 – 30 Sep 2023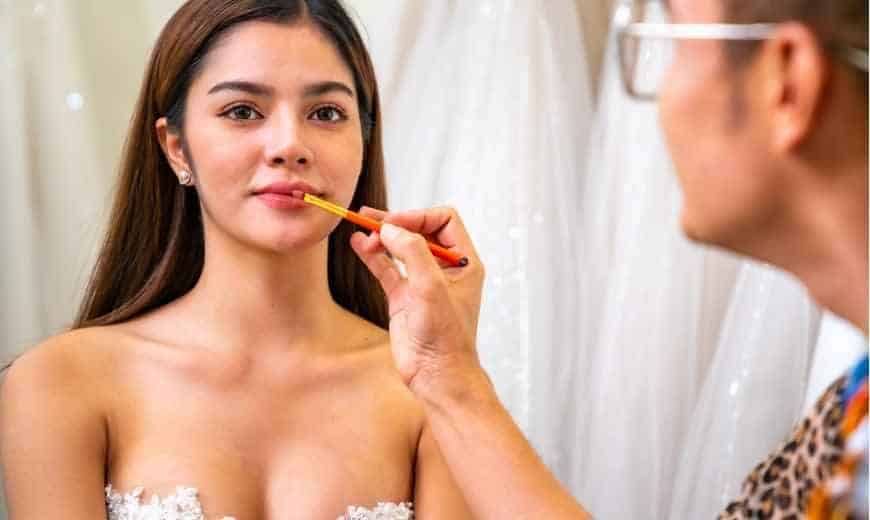 Provide Make Up Course (Advanced)
FULL COURSE FEE
$450.00
Singaporean 40 yrs and above
$135.00
Singaporean 21-39 yrs / PR
$225.00
Duration
2 days
(17.50 hours)
Available in: English
Contact Us On Whatsapp
Contact Us Now On Whatsapp
+65 6255 5584