Public Speaking with Storytelling
What Skillset do you wish to acquire?
Public Speaking with Storytelling
Public Speaking Course
Public speaking course training you in good storytelling skills to influence, teach and inspire others around you.
Learn the techniques of successful public speaking by using stories to connect with your audience. Students of this public speaking class will practice speaking off the cuff and learn tools to help them organize their speech, influence their audience and keep their audience engaged throughout.
Course Title
Business Presentation
Course Objective
At the end of this lessons, you will be able to master presentation and storytelling skills, conquer your fear of public speaking and deliver speeches that influence and persuade any audience. You will learn:
Use content and characters to help your audience "feel" the story
Understand techniques such as tonality and body language to enhance your general communication skills
Discover strategies to structure your speech to better connect with your audience
Course Content

Course Content

The Art of Storytelling

Archetypes
Three-act Structure
"Mysteries" and "Big Reveals"
Stories to engage and connect with your audience

Effective Communication Techniques

Advanced Body Language
Using Narratives
The Science of Tonality
PREP framework

Public Speaking

3 P's of Public Speaking
How to Structure a Great Speech
The Elements of Persuasion

The Perfect Pitch

Design Tips for Your Presentation
Presentation Template

Certification

Participants who fulfil all requirements will receive a Statement of Attainment (SOA) issued by the SkillsFuture Singapore (SSG).

See more Communication Courses →
Course Feature

Course Feature

Course Provider: Biz IQ Academy
UEN: 53325019J
Course Reference Number: TGS-2021008699
Mode Of Training: Full Time and Part Time
Funding Validity Period: 27 Sep 2021 – 26 Sep 2023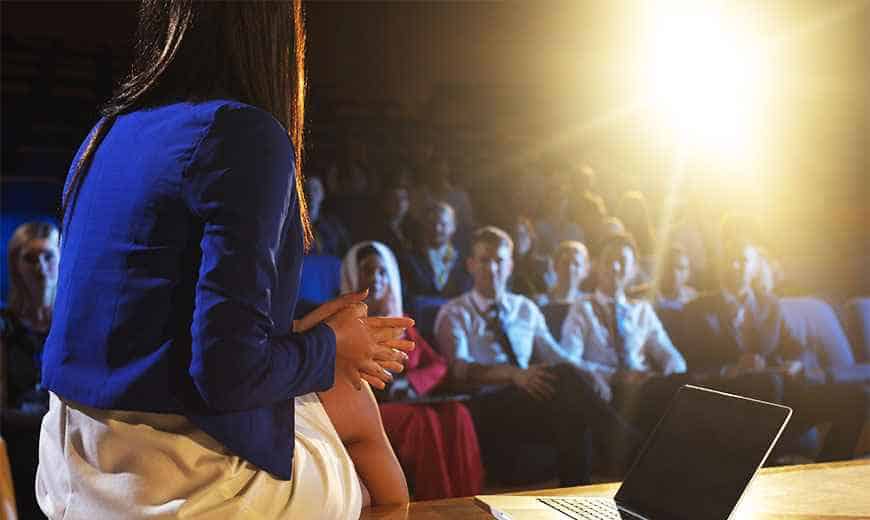 Public Speaking with Storytelling
FULL COURSE FEE
$775.00
Singaporean 40 yrs and above
$232.50
Singaporean 21-39 yrs / PR
$387.50
Duration
2 Days
(15.5 h)
Available in: English
Contact Us On Whatsapp
Contact Us Now On Whatsapp
+65 6255 5584