Sales Training: I Am Salesman
What Skillset do you wish to acquire?
Sales Training: I Am Salesman
Course Overview
SkillsFuture Sales Course
For anyone that wants to embark on a sales career, get ready for any sales team with this Sales Training: iAmSalesman.
This sales programme was initially designed by Tony Chia to train the iQuartz internal sales team. It is subsequently adopted by many other companies as it's proven successful. iAmSalesman equips any salesperson with essential sales skills and sales teams with advanced sales pitches.
Course Title
Analyse , Strategise and Pitch to Anyone (ASAP)
Course Objectives
Promote effective sales habits in sales team to improve team productivity.
Review business environment to revise sales target.
Create and present a Sales Plan to drive sales.
Recommend a customized PSC (probe, support, close) method according to business needs to increase sales.
Sales Training: I Am Salesman

Course Content

Psychology of Sales

Learn to put yourselves in customer's headspace and craft a sales speech and rebuttal for every scenario.

Techniques of Growing Sales

for new and existing customer base with types of initiatives (e.g. marketing activities, promotions, social media campaigns, advertising campaigns).

Role Playing and Card Games

Reinforce theories learnt through hands-on practice with role plaing and card games designed just for this class.

Sales Funnel Management

Focus on each stage of the sales process and create a manageable funnel process, adjusting and scaling as you learn and grow.

Learn the PSC Model

Probe

Explore and find out what needs the buyer may have.
Ask the right questions.

Support

Acknowledge buyer's need.
Introduce appropriate benefit.
Be conscious of Buying Signal.

Close

Recap the benefits.
Formulate a plan to commit the customer.

With techniques to sell to skeptical, indifferent buyers and deal with various types of objection.

Certification

Participants who fulfil all requirements will receive a Statement of Attainment (SOA) issued by the SkillsFuture Singapore (SSG).
Course Feature

Course Feature

Course Provider: AGB Education Centre Pte. Ltd.
UEN: 200810205H
Course Reference Number: TGS-2021003218
Mode Of Training: Classroom
Funding Validity Period: 18 Mar 2021 – 17 Mar 2025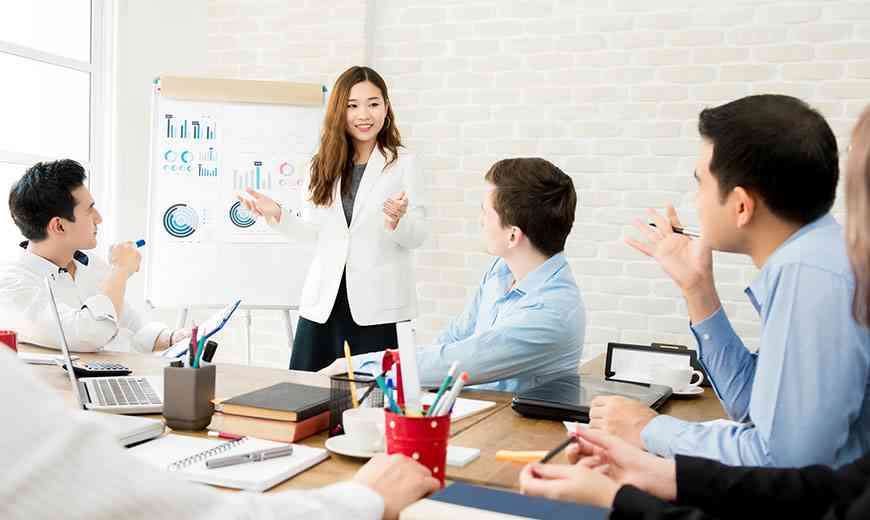 Sales Training: I Am Salesman
| FULL COURSE FEE | $1319.76 |
| --- | --- |
| Singaporean 40 yrs and above | $464.36 |
| Singaporean 21-39 yrs / PR | $708.76 |
| Duration | 3 Days |
Available in: English
Contact Us On Whatsapp
Contact Us Now On Whatsapp
+65 6255 5584