Vision Leadership – Level 3
What Skillset do you wish to acquire?
Vision Leadership – Level 3
Course Overview
This 2-day programme aims to equip the learners with the skill sets to lead team planning activities to develop operational plans so as to achieve team objectives.
​It also includes building team support and commitment towards the defined objectives and demonstrating leadership and organisation values through one's actions.
Who Should Attend
Supervisor, Assistant Manager, Team Leader
Individuals who want to better support strategy implementation
Course Title
Vision Leadership – Level 3
Vision Leadership – Level 3

Course Outline

ALIGN WITH ORGANISATIONAL GOALS, CULTURE & VALUE

The pyramid of plans
Trends affecting organisation and team
Issues affecting organisation and team
Organisation objectives and culture
Types of organisational culture

BUILD TEAM COMMITMENT AND SUPPORT

Work team
Communication techniques
Communication channels

CRAFT OPERATIONAL PLANS – THE P.O.L.A.R. FRAMEWORK

Craft operational plans – The P.O.L.A.R framework
Planning
Organising
Leading
Analysing and review
Evaluate progress and make adjustment

CRAFT OPERATIONAL PLANS – THE P.O.L.A.R. FRAMEWORK

IQ versus EQ
Domains of Emotional Intelligence
Options for self-improvement

Certification: Statement of Attainment

Upon completion and certified "Competent", Learner will receive a Statement of Attainment (SOA)
Course Feature

Course Feature

Course Provider: Organizational Development Concepts Pte. Ltd.
UEN: 201026450Z
Course Reference Number: TGS-2019503875
Mode Of Training: Online Sessions
Funding Validity Period: 27 Jan 2020 – 19 Jun 2025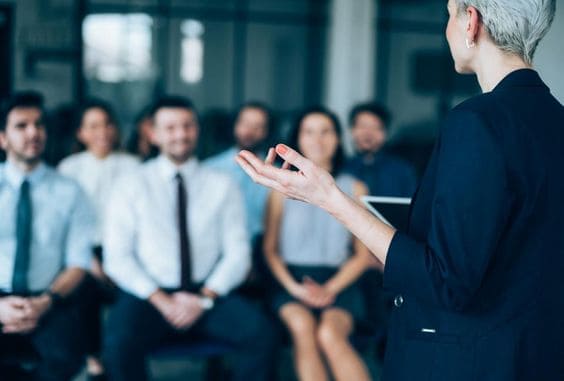 Vision Leadership – Level 3
FULL COURSE FEE
$594.00
Singaporean 40 yrs and above
$209.00
Singaporean 21-39 yrs / PR
$319.00
Duration
2 days
(16 hours)
Available in: English
Contact Us On Whatsapp
Contact Us Now On Whatsapp
+65 6255 5584