Provide Basic Chinese Massage
What Skillset do you wish to acquire?
Provide Basic Chinese Massage
Course Overview
Chinese Massage Course
Chinese Massage Course to train participants in the knowledge and application skills in providing Basic Chinese massage and be able to apply them at the workplace.
This includes:
Carrying out pre-treatment activities
Consulting with client
Performing Basic Chinese Massage
Carrying out post treatment activities
Course Objective
Learner will have the knowledge and application skills in providing Basic Chinese Massage and be able to apply them at workplace.
Course Title
Provide Basic Chinese Massage
Provide Basic Chinese Massage

Basic Techniques of Traditional Chinese Massage

1) Compression

Motions like pressing, nipping, stepping, and twisting apply direct pressure. For example, the movement of pressing back and forth with fingertips along the tendons is used to alleviate muscle spasm. This technique is usually used for relieving muscular stiffness, removing blockages, and promoting circulation.

2) Swing

This technique includes finger-pushing, rolling, and kneading that stresses a coordinated action of the elbow, making the applied pressure act on the selected region for some time.

3) Friction

This technique includes rubbing, gilding, pushing, and wiping to create heat on the body surface and enhance the circulation beneath. Gentle and rhythmic small circular movements are made with the palm or fingers over the skin. This technique is usually used for abdominal problems.

4) Vibration

This technique involves rapidly vibrating, shaking, or rocking to create a constant force and remove stagnation, resume qi movement, release tension, and promote gastrointestinal functioning. This technique is usually applied to the head and chest regions to relax athletes or relieve problems like insomnia, amnesia, or bowel disorders.

5) Percussion

This technique involves clapping, striking, tapping, or knocking the body surface with hands or tools. It is usually used to ease muscular pain, numbness, spasm, and headache. Different types of strikes are used over the body. For example, fist striking is used on the back while palm patting is used on the crown of the head, waist, hip, and limbs.

6) Pinching and Grasping

This technique includes the rhythmic picking up and squeezing of the soft tissues while holding, twisting, kneading, or pinching with fingers. The techniques are usually applied to regions that anchor ligaments and tendons, such as grasping the shoulder to resume the flow of qiin the chest.

7) Joint Manipulation

This technique includes rotating, pulling, abducing, and adducting actions along the axis of particular body parts to increase the range of joint motion and promote flexibility of the limbs and spine.

Benefits of Chinese Massage

Renewed energy and strength
Diminished lower back pain and sciatica
Better cardiovascular flow
Lowered hypertension (blood pressure)
Opened shoulders
Relieved rheumatoid arthritis symptoms
Increased immunity
Better sleep
Healthier organ function
Positive hormone release
Improved respiration and circulation
Released lactic acid buildups for decreased soreness in muscles
Accelerated injury and surgical recovery

Certification

Participants who fulfil all requirements will receive a Certificated issue by Sixth Sense Beauty.

You may be interested in Indian Head Massage Course and Post-Natal Massage Course. See more Spa & Massage Courses.
Course Feature

Course Feature

Course Provider: To be advised
UEN: To be advised
Course Reference Number: Private
Mode Of Training: Classroom
Funding Validity Period: Private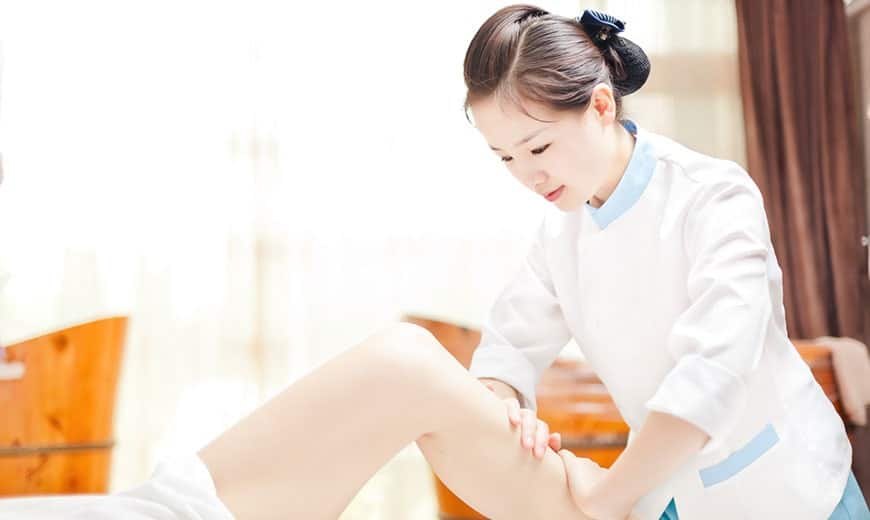 Provide Basic Chinese Massage
FULL COURSE FEE
$1000
Singaporean 40 yrs and above
$1000
Singaporean 21-39 yrs / PR
$1000
Duration
6 Days
(45 hrs including assessment)
Available in: English
Contact Us On Whatsapp
Contact Us Now On Whatsapp
+65 6255 5584