Provide Pre-Natal Massage
What Skillset do you wish to acquire?
Provide Pre-Natal Massage
Course Overview
Pre-Natal Massage Course
Pre-natal Massage course in massage for pregnant women. Trains spa therapists to provide massage for mummies. The increasing weight due to pregnancy can cause many mothers backaches, muscle tensions & leg cramps. Getting massage during pregnancy allows you to experience pre-natal massage benefits including relieving pregnancy discomforts and encouraging a smoother delivery.
Course Title
Provide Pre-Natal Massage
Course Objectives
To equip therapists with knowledge and application skills to provide pre-natal massage at a spa or massage establishment.
Provide Pre-Natal Massage

Course Content

On completion of this unit, participants will have the knowledge and skills in providing pre-natal massage and be able to apply them at the workplace. These include:

Carry out pre-treatment activities
Consult with client
Perform pre-natal massage
Carry out post-treatment activities

Benefits of PreNatal Massage

Relives Soreness, Back Pain and Leg cramps – Pregnancy massage can be great for mothers who are experiencing nerve pain, it also includes foot massage pregnancy mothers need to help with leg cramps. Prenatal massage eases inflamed nerves by releasing muscle tension in the specific area. This promotes better sleep for you as the muscle tension and overall pregnancy discomfort are relieved.
Reduce Lower Hip and Back Pain – It's common for pregnant mothers to suffer from soreness and fatigue from the weight of the pregnancy. Prenatal massage helps to reduce stress on weight-bearing joints. Massage during pregnancy and massage for lower back pain also helps to decrease pain in the pelvic and hip area. You will feel a lot better as you are able to move about more comfortably
Improve Blood Circulation and Reduce Swelling – Prenatal massage helps to ease strained muscles to improve the progression of delivery for mothers. This tends to lower the risk during childbirth. Also, one of the prenatal massage benefits is eliminating excess water retention which causes swelling in the lower body parts such as calves and feet.
Promote Relaxation and Stress Reduction – Sleep problems and stress are common for most mothers during pregnancy. Prenatal massage effectively helps you to lessen muscle tension, lower stress hormones. Pregnant massage also helps to promote calmness, and improve your mood.

Certification

Participants who fulfil all requirements will be certified with a Certificate issued by WISC – Workforce International skills certification.

See more courses at Post-Natal Massage Course & Spa & Massage Courses.
Course Feature

Course Feature

Course Provider: To be Advised
UEN: To be Advised
Course Reference Number: Private
Mode Of Training: Full Time and Part Time
Funding Validity Period: Private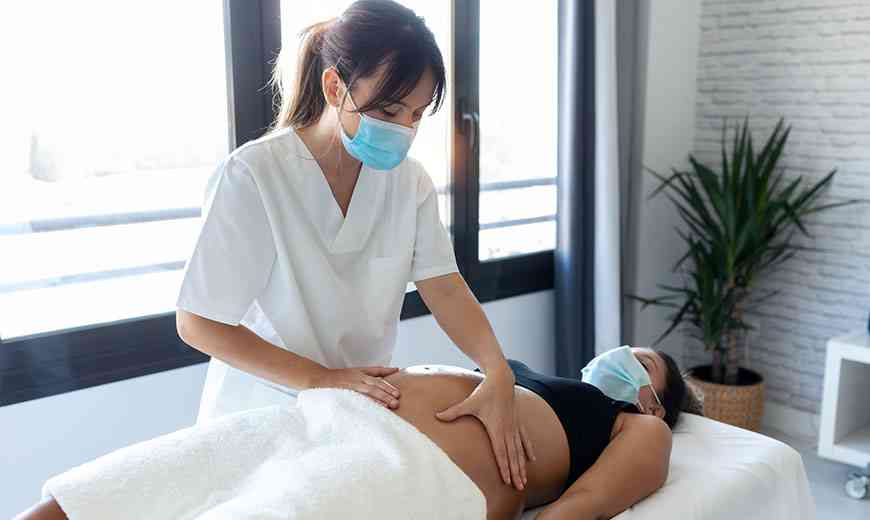 Provide Pre-Natal Massage
FULL COURSE FEE
To be Advised
Duration
6 Days
(47.75 hours)
Available in: English
Contact Us On Whatsapp
Contact Us Now On Whatsapp
+65 6255 5584