What Skillset do you wish to acquire?
Course Overview
Writing Skills Course
Business Writing Course to improve effective business writing skills in the workplace. Professionals in various lines of work have endless ideas floating through their minds, but what happens when they try to convey them through written words? There is a struggle at times to effectively get the buy-in from your audience, and that is what you want to avoid in an ever-changing business landscape.
Develop the professional communication skills that will help you and your team to excel in writing effective business correspondences.
Other workplace communication courses include email writing course and effective workplace communication.
Course Title
Essential Writing Skills for the Workplace
Course Objectives
At Course Completion, participants will be able to:
Understand the fundamentals of business writing
Write in a professional manner
Learn to avoid common mistakes in writing
Write in a courteous and complete manner that will satisfy your reader
Create messages that are clear and concise
Less is more – without the loss of quality
Further develop your writing for more specialised documents
Gain greater confidence by becoming more convincing, credible and effective in your communication
Business Writing Course

Business Writing Training Content

Introduction
– Importance of effective business writing skills
– Common errors to avoid
– Defining the purpose of your message
Avoid making assumptions
– Choose concrete and familiar words
– Beware of obsolete and flowery languages
– Put action in your verb
Clarity and word choice
– Eliminate unnecessary jargon
– Choose the language that achieves your goal (of writing)
Style and tone
– Writing with a 'YOU' attitude – what it means to be focused on your reader
– Be empathic, sincere, tactful and thoughtful
– Confidence in a polite tone
Writing concisely
– Eliminate redundant and wordy expressions
– Include only the relevant information
– Avoid unnecessary repetition
Usage of proper grammar
– Learn to do proper content editing
– Choose the correct words and phrases
– Proofreading
Building rapport with your reader
– How to empathise with your customers
– Build trust and relationship through your writing
– Improve your credibility through your style of writing
Format in Business Writing
– How to write proper subject lines
– Improve readability for your audience
– Use appropriate sentence structure and paragraphs
Correct writing style
– Writing up, across and down
Ensure completeness
– Provide only the necessary information
– How to tend to queries when you do not have all the answers
– Go the extra mile
Course Feature

Course Feature

Course Provider: EON Consulting & Training Pte Ltd
UEN: 201301501N
Course Reference Number: TGS-2020501494
Mode Of Training: Classroom/Online
Funding Validity Period: 08 Aug 2017 – 06 Aug 2023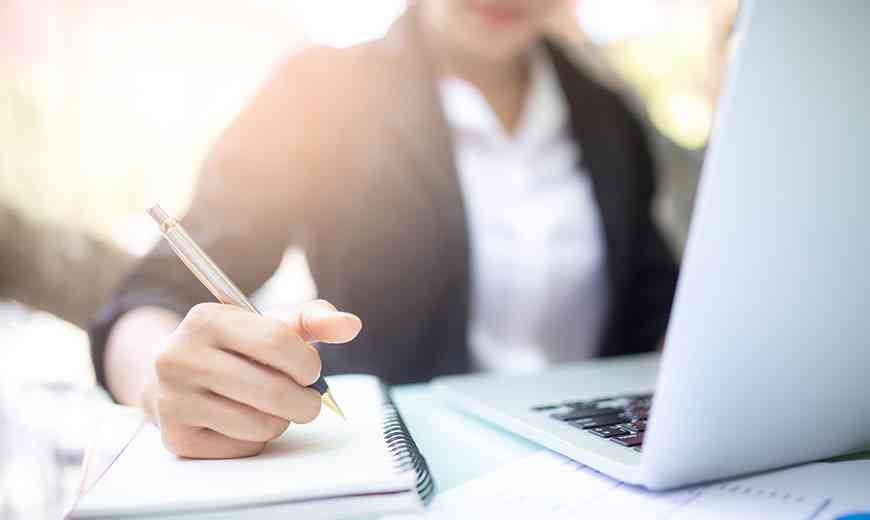 Business Writing Course
| FULL COURSE FEE | $766.80 |
| --- | --- |
| Singaporean 40 yrs and above | $766.80 |
| Singaporean 21-39 yrs / PR | $766.80 |
| Duration | 14 Hours |
Available in: English
Contact Us On Whatsapp
Contact Us Now On Whatsapp
+65 6255 5584