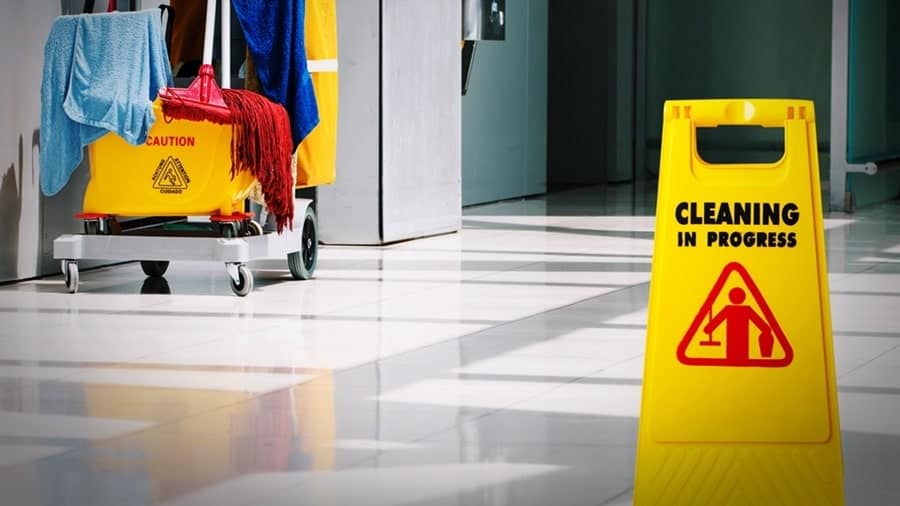 Quick Links
Cleaning Licensing in Singapore
The mandatory cleaning business licence regime in Singapore includes key licensing requirements such as mandatory training for cleaners and adoption of the Progressive Wage Model (PWM). On top of that, a number of initiatives, such as the Enhanced Clean Mark Accreditation Scheme (EAS), has been implemented to enhance the overall standards and professionalism of the general cleaning industry.
NEA has been working with partner agencies and organisations since 2010, including the Ministry of Manpower (MOM), then-Singapore Workforce Development Agency (WDA) and the National Trades Union Congress (NTUC), to raise productivity, wages, employment conditions and service standards of the sector.
Who requires Cleaning License in Singapore
Businesses offering general cleaning services (to either Public or Private sectors or both) at premises or any public places in Singapore will need to be licensed (even if these services are only a part of the overall business), with the exception of those that are under the list of Excluded Cleaning Work.
Cleaning License Requirements
Cleaning businesses must meet the following requirements in order to be licensed:
Registration with ACRA or ROS
Sole proprietorships, partnerships, limited partnerships, limited liability partnerships, companies registered with the Accounting and Corporate Regulatory Authority (ACRA) Singapore OR
Associations/Societies registered with the Registry of Societies (ROS)
Track Record
Existing Cleaning Businesses:
Have at least 1 cleaning contract on-going OR completed in the 12 months preceding the licence application
New Start-ups:
Have at least 1 employee

With no less than 2 years of practical experience in supervising cleaning work OR
Has attended the requisite training modules under the Environmental Cleaning (EC) Singapore Workforce Skills Qualifications (WSQ) as prescribed:
Supervise Service Operations, and
Demonstrate and Apply Understanding of Cleaning Methods and Processes
Training for Cleaning Workforce
Cleaners (not including cleaners who are employed for less than 3 months as at the date of licence application or licence renewal) are to attend at least 1 module under the WSQ Environmental Cleaning Framework or the Institute of Technical Education (ITE) Skills Certificate in Housekeeping Operations (Healthcare)
Training requirement:

At the point of licence application and throughout the licence period, at least 50% of the cleaners are to be trained;
At the point of licence renewal and throughout the licence period, 100% of the cleaners are to be trained.
Note: Training compliance has to be maintained throughout the licence period and applies to both resident (Singapore Citizens and Permanent Residents) and foreign cleaners (full-time, part-time and casual inclusive) as NEA considers the business' cleaning workforce as a whole.
Cleaning Courses and Certificates
Find out more about the cleaning courses available for you to attain WSQ certificates for cleaning.
Progressive Wage Plan
Cleaning businesses have to submit a progressive wage plan

For resident cleaners employed (Singapore Citizens and Permanent Residents)
Specifying the basic wage for each class of cleaners
Conforming to the wage levels specified by the Commissioner for Labour, based on the recommendations of the Tripartite Cluster for Cleaners (TCC)

Progressive wages apply to resident cleaners whether they are full-time, part-time or casual employees.
Find out more about the Progressive Wage Model for Cleaning Industry.
License Conditions
Please refer to Conditions of Cleaning Business Licence (Addendum A).
Cleaning License Application and Renewal
How do I apply for a cleaning business licence?
For application of a Cleaning Business Licence, please apply via the Cleaning Industry Management System (CIMS).
For application of a Cleaning Business Licence, together with the Enhanced Clean Mark Accreditation Scheme (EAS), please download the application form here and submit the completed form with the required supporting documents to NEA_Cleaninglicence@nea.gov.sg .
To enable applicants to have a better user experience of CIMS, please refer to the Application Kit.
How much is the cleaning licence fee?
The cleaning license application fee is $130. Cleaning businesses only need to make payment of the licence fee after they have been notified of their successful application.
Successful applicants will be required to pay a non-refundable fee of S$130 for the cleaning business licence via:
AXS (kiosks, e-Stations and m-Stations).
How long will the cleaning licence be valid for?
The cleaning licence will be valid for 1 year and renewable on a yearly basis.
Cleaning businesses are strongly encouraged to complete training for their cleaners, including foreign workers, before the licence expiry date. Cleaning businesses can submit their applications with the complete supporting information three (3) months before the expiry of the licence expiry date.
Enhanced Clean Mark Accreditation
NEA Clean Mark Accreditation Scheme raises the overall standards and professionalism of the cleaning industry through better employment practices and productivity initiatives. The Singapore government has been taking the lead by engaging only accredited businesses since 1 April 2013. Service buyers in the private sector are encouraged to do likewise to benefit from better cleaning standards and customer satisfaction.
Find out more on the requirements for cleaning companies to apply for government procurement.
Clean Mark Awards
There are two levels of award under the scheme; namely Clean Mark Silver and Clean Mark Gold. The award is currently valid for one year and is renewable upon re-assessment.
Cleaning businesses will be assessed in the following four areas:
Professional and regulatory cleaning standards;
Environmental health and cleanliness standards;
Operation planning, support and delivery; and
Training, quality of manpower, and general working conditions
Further details of the accreditation criteria can be found in the application form.
Source of Information