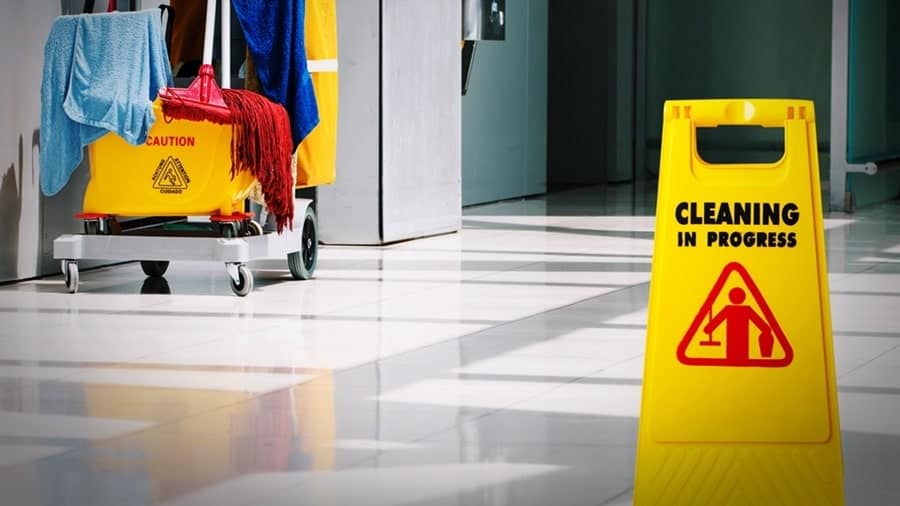 Cleaning Licensing in Singapore
The cleaning industry indeed plays a crucial role in maintaining a clean and livable environment. The efforts of organizations like the National Environment Agency (NEA) in collaboration with partner agencies and organizations have been instrumental in improving various aspects of the sector.
Voluntary Accreditation Scheme (VAS) in 2010: This scheme was introduced to encourage cleaning companies to voluntarily adhere to higher standards and best practices. By participating in the VAS, companies could demonstrate their commitment to quality cleaning services and professionalism.
Enhanced Clean Mark Accreditation Scheme (EAS) in 2012: The EAS likely built upon the VAS, further enhancing the standards and quality of cleaning services. It may have introduced additional criteria and benchmarks for companies to meet, ensuring a higher level of service quality.
Mandatory Licensing Regime in 2014: This seems to be a significant step in regulating the cleaning industry. The mandatory licensing regime typically involves certain requirements that cleaning companies must meet to operate legally. In this case, it mentioned mandatory training for cleaners and the adoption of the Progressive Wage Model (PWM).
Progressive Wage Model (PWM): The PWM is a framework designed to improve the wages and career progression of workers in low-wage industries, such as cleaning. It maps out a clear pathway for workers to increase their wages as they undergo training and improve their productivity and standards. This helps attract and retain local cleaners and ensures fair compensation for their efforts.
Who requires Cleaning License in Singapore
Scope of Regulation: The regulation covers businesses offering general cleaning services at various types of premises, including public places. This includes cleaning services provided as part of a broader business operation, indicating that any business involved in cleaning, regardless of its primary function, must comply with this requirement
Cleaning Sub-Sectors: The cleaning industry is categorized into three main sub-sectors, each with its specific requirements:

Office and Commercial Cleaning: This sub-sector likely includes cleaning services for offices, commercial buildings, and similar spaces.
Food and Beverage Cleaning: This sub-sector may involve cleaning services for restaurants, cafes, food courts, and other food-related establishments.
Conservancy (including cleaning of public areas under Town Councils): This category likely pertains to cleaning services for public areas, parks, streets, and common spaces managed by Town Councils.

Licensing Requirement: To operate legally, businesses involved in any of the above-mentioned cleaning sub-sectors are mandated to obtain a cleaning business license. This license demonstrates the business's compliance with relevant standards and regulations.
Compliance and Accountability: By requiring businesses to obtain licenses, the authorities can hold them accountable for the quality, hygiene, and safety of their cleaning services. It helps ensure that cleaning services meet certain standards and protect the health and well-being of the public.
How to get a License
Key info about the Cleaning Business License
License duration
The license is valid for 1 year and is renewable on a yearly basis
License fee
$130, payable upon approval of application by NEA
Application processing time
It will take approximately 30 working days to process and issue a license, upon full compliance of licensing requirements.
Renewal of license
You may submit your license renewal application up to 90 calendar days before your current license expiry date.
How to apply

Please apply via GoBusiness Licensing.

For application of license with the Enhanced Clean Mark Accreditation Scheme (EAS) status, please click here instead.
Form of license
The e-license may be downloaded from GoBusiness Licensing via a valid CorpPass.

At the Dashboard, click on 'Closed Applications' tab and retrieve your e-license from the most recent application.
Cleaning License Requirements
Cleaning businesses must meet the following requirements in order to be licensed:
Licensing requirements for license applications submitted from 1 January 2024 onwards
Class 3 License / Class 2 License / Class 1 License

Registration with ACRA or ROS
-Sole proprietorships, partnerships, limited partnerships, limited liability partnerships, companies registered with the Accounting and Corporate Regulatory Authority (ACRA) Singapore OR
-Associations/Societies registered with the Registry of Societies (ROS)
Track Records

For Class 1 License


-Have at least 1 cleaning contract on-going OR completed in the 12 months preceding the license application.



For Class 2 and 3 Licenses


For new applicants:
Have at least 1 employee who has fulfilled one of the following requirements (a, b, or c)
(a.) Has no less than 2 years of practical experience in supervising cleaning work
OR
(b.) Has attended the requisite two training modules under the Environmental Cleaning (EC) Singapore Workforce Skills Qualifications (WSQ) as prescribed:
-Supervise Service Operations [CLG-SS-301C-1], and
-Demonstrate and Apply Understanding of Cleaning Methods and Processes [CLG-SS-304C-1]
OR
(c.) Has attended the requisite two training modules under the Technical Skills and Competencies (TSC) within the Skills Framework for Environmental Services:
-Level 3 Customer Management [EVS-CFC-3005-1.1], and
-Level 3 Effectiveness Management [EVS-PDV-3002-1.1]
For existing licensees:
-Have at least 1 cleaning contract on-going OR completed in the 12 months preceding the license application. If you do not fulfil this requirement, you may refer to the requirement for new applicants.
Training for Cleaning Workforce
For Class 2 and 3 Licenses – At least 2 modules:
-One (1) Workplace Safety and Health (WSH) module; and
-One (1) Core module
For Class 1 License – At least 3 modules:
-One (1) Workplace Safety and Health (WSH) module; and
-Two (2) Core module

***Modules are selected from the list of modules endorsed by the Tripartite Cluster for Cleaners (TCC) according to the PWM job title of the cleaner.
The training requirement applies to both resident and foreign cleaners, including full-time, part-time, and casual cleaners.

***Applicants are required to declare all cleaners employed by their business at the point of license application and update the list at each renewal.
Please click here for details of the Enhanced Training Requirement.
Progressive Wage Plan
Cleaning businesses have to submit a progressive wage plan
(a.) For resident cleaners (Singapore Citizens and Permanent Residents) employed
(b.) Specifying the basic wage for each class of cleaners
(c.) Conforming to the wage levels and bonuses specified by the Commissioner for Labour
(d.) Based on the recommendations of the Tripartite Cluster for Cleaners (TCC)
Progressive wages will apply to resident cleaners whether they are full-time, part-time or temporary employees.
Progressive Wage Model Bonus will also apply to eligible resident cleaners.
Paid-up Capital
[Not applicable for Class 3 License]
For Class 1 License – At least $250,000
For Class 2 License – At least $25,000
-Cleaning businesses applying for Class 1 or 2 licenses are to show proof of financial bandwidth when applying for license. Cleaning businesses need not maintain the capital throughout the license period but will be expected to meet the required capital when renewing license.


For incorporated companies


-No documents required as NEA will check your company's paid-up capital records.
-NEA may request from applicant to submit documentary proof if the applicant's paid-up capital data is not available or does not meet requirement. Qualifying documents, such as Business Profile from BizFile or bank statement of the corporate account dated within the last 3 months from the date of license application would then be required to be submitted.


For business entities which are non-incorporated entities (e.g. sole-proprietorships, partners, societies, etc.) and do not have paid-up capital


-Cleaning businesses will need to submit Statement of Accounts to show that the business' net-worth is more than or equals to the required capital. Statement of Accounts will consist of both (i) Profit & Loss Statement, and (ii) Balance Sheet, and are required to meet the following:
o Latest closed accounting year of 12-months; and
o Certified by the business as true and correct
-Net-worth will be evaluated based on the total assets minus total liabilities within the Statement of Accounts.
-For more information on Statement of Accounts, please visit IRAS website here.
-For more details on how to increase your cleaning businesses' paid-up capital, please visit EMAS website here.
bizSAFE certification
[Not applicable for Class 3 License]
For Class 1 and 2 Licenses – Certified with at least a valid bizSAFE Level 3
-Cleaning businesses are also required to maintain a valid bizSAFE Level 3 certification throughout the license duration.
-For more details on the bizSAFE Level 3 programme, please visit Workplace Safety and Health Council (WSHC) website here.
-Service buyers may refer to WSHC's bizSAFE Marketplace to query on the bizSAFE certification status of cleaning businesses.
Compliance History
[Not applicable for Class 3 License]
[Not applicable for Class 2 License]
Applicable to Class 1 Licence only
At the point of license application, cleaning businesses do not have history in the last 2 years of the following:
a) Court conviction under the following legislations:
o Environmental Public Health Act 1987
o Employment Act 1968
o Employment of Foreign Manpower Act 1990
o Workplace Safety and Health Act 2006
o Central Provident Fund Act 1953
b) Default on or have outstanding Order(s) made by the Employment Claims Tribunal under Section 22 of the Employment Claims Act 2016.
Cleaning Courses and Certificates
Find out more about the cleaning courses available for you to attain WSQ certificates for cleaning.
Revisions to Cleaning Business Licensing with effect from 1 January 2024 onwards
With effect from 1 January 2024, the licensing scheme will be revised as part of overall efforts to drive capabilities and raise public health standards of cleaning businesses. The revisions to the cleaning business licensing framework will enable the cleaning sector to grow competencies and to develop a skilled and resilient workforce. Key elements of the Enhanced Clean Mark Accreditation Scheme (EAS) will be merged into the revised licensing framework with introduction of 3 classes of license and new license requirements.
Info on Classes of Cleaning Business Licence
Class 3 License
Class 2 License
Class 1 License
License duration
2-years
2-years
2-years
License eligibility
Eligible for cleaning businesses that:
a) Holds valid cleaning business license as at 31 December 2023
b) New cleaning businesses

Cleaning businesses with Class 2 or 1 Licenses will not be able to downgrade to Class 3 License
Any cleaning business
Any cleaning business
Renewable eligibility
License class is non-renewable.

Cleaning businesses with Class 3 License must renew license into Class 2 or 1 License before or upon license expiry.
Renewable
Renewable
Source of Information
https://www.nea.gov.sg/our-services/public-cleanliness/cleaning-industry/cleaning-business-licence