Basic Car Maintenance for Everyone
What Skillset do you wish to acquire?
Basic Car Maintenance for Everyone
Course Overview
Basic Car Maintenance Course with Hands-on Experience
Course Title
Basic Car Maintenance with Hands-on
Course Objective
If you're a driver who's trying to save money, good luck. Each time something goes wrong with your car, you drive to the workshop with that sinking feeling that the mechanic is once again going to fleece you of hundreds or thousands of dollars. And there's nothing you can do because you have no idea what's going on. Take a course in car maintenance and at the very least, you'll be able to save a bit of money on routine oil changes and the like.
This Basic Car Maintenance Course course is conducted at real life Ubi car workshop, with actual hands-on experience on an actual car.
For Basic Car Maintenance Course for Electric Cars, visit our course page here
At the end of the course, learners will be able to:
LO1: Describe the functions and operations of internal and peripheral systems found in Class 3 vehicles
LO2: Interpret fault codes and different warning indicators
LO3: Conduct checks and inspections to verify the working conditions of various parts of the Class 3 vehicle and its peripheral equipment
LO4: Perform preventive maintenance and tests to ensure operational readiness
LO5: Apply appropriate techniques to determine the causes of faults
LO6: Rectify faults using correct techniques, procedures, tools and equipment
LO7: Verify the performance of the car part/s or equipment after maintenance
Basic Car Maintenance for Everyone

Course Content

This course will equip learners with the essential skills and knowledge to effectively carry out preventive maintenance, serviceability checks and first-level corrective maintenance on cars. It will cover the functions, operations, maintenance tasks, common problems, and causes of problems for the internal and peripheral systems found in Class 3 vehicles. It is an entry level course that is also suitable for learners who are aspiring to pick up vehicular maintenance know-how.

Lesson Plan

9am to 1pm : Class Theory

3 Months / 5,000 Km

Tire pressures
Hoses
Belt(s)
Interior and exterior cleanliness

6 Months / 10,000 Km

Oil and Filter Change
Tire rotation
Lights
Fuel filter
Battery
Cabin and Engine Air Filters

How to change a cabin air filter
How to change an engine air filter

Wiper Blades

12 Months / 20,000 Km

Synthetic Oil and Filter Change
Alignment
Brakes

Toyota Car Tips and Car Advice

Fuel Economy — Car Tips
Fuel Economy — Driving Tips
Car Tips Basics – What to Have in Case Your Car Breaks Down
What to Keep in a Roadside Emergency
The Best Car Advice

Basic Car Maintenance Tips & Services Checklist

Don't Skip Scheduled Car Maintenance Services
Read Your Owner's Manual
The Importance of Oil Changes
Use the Correct Octane Rating
Check Your Tire Pressure
Get Your Tires Rotated
Check Out Your Car
Learn Your Vehicle's Warning Lights
Get Your Car's Fluids Checked
Ask About Serpentine and Timing Belts
Check Your Car Battery
Don't Wait to Replace Wipers
Replace the Engine Air Filter
Check Your Spark Plugs
Check Your Brake Pads
Wash Your Car
Be Nice To Your Car

Choosing the Best Fuel-Efficient Vehicles

Know What You Need From Your Car
Consider Engine Size
Consider a Hybrid
Compare Models Online
Fuel Economy and EPA Ratings
Buy a New Hybrid

2pm to 6pm: Hands-On Practical

What are monthly checks and why are they important
Monthly Fluid Checks- Don't just check the gas gauge.
Tips on selecting radiator coolant
Serpentine belt inspection
Checking and replacing headlights, turn signals, brake lights
Battery Maintenance-Get the most out of your cars battery.
Air Filter Inspection and replacement
Checking tire pressure and inspecting the treads for wear
Proper placement of Jack Stands
Selecting an Oil filter and the oil
How to do an oil change
How to change the spark plugs
How to change a flat tire
Fix your own flat tire
The proper way to Jump Start a car

Minimum Entry Requirement

Entry Requirements

At least 16 years old
Have minimum primary school education
Have a basic knowledge of the Singapore Workplace Safety and Health requirements
Able to speak, listen, write, and read English with Numeracy skills at a minimum proficiency level of the Employability Skills Workforce Skills Qualification i.e., Workplace Literacy and Numeracy (WPLN) Level 3
No prior maintenance/technical work experience required

Other car maintenance course includes Buying, Owning, Driving and Selling a Car in Singapore
Course Feature

Course Feature

Course Provider: Aestheticar Pte Ltd
UEN: 201400645K
Course Reference Number: TGS-2022014683
Mode Of Training: Classroom
Funding Validity Period: 20 Jul 2022 – 19 Jul 2024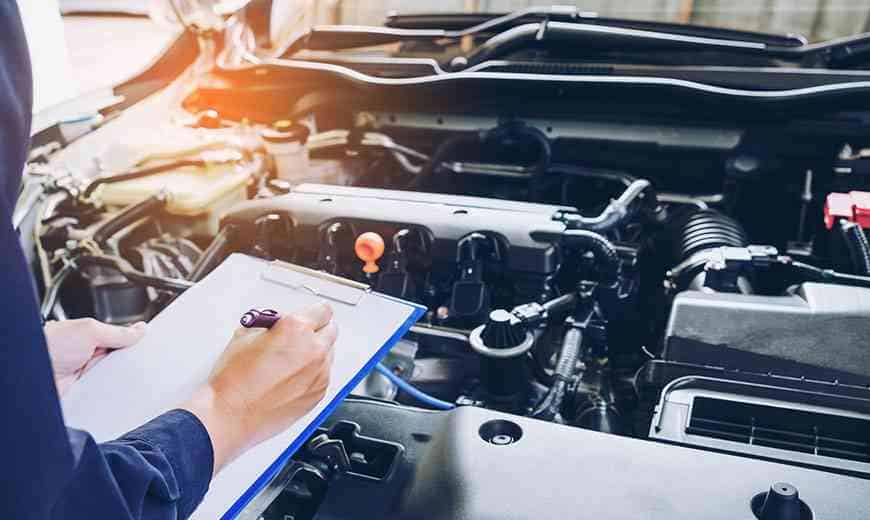 Basic Car Maintenance for Everyone
FULL COURSE FEE
$260.00
Singaporean 40 yrs and above
$78.00
Singaporean 21-39 yrs / PR
$130.00
Duration
1 Day
(8 Hours)
Skillfuture and UTAP Eligible.
Available in: English
Contact Us On Whatsapp
Contact Us Now On Whatsapp
+65 6255 5584