What Skillset do you wish to acquire?
Course Overview
Social Media Marketing Course SkillsFuture
Social Media Marketing Course equips you with the marketing potential of social media in the digital marketing arsenal. Social media can be a resourceful guide to brand your personal self, company or business. There are many Social Digital Media platform and tools that can increase productivity and effectiveness of your business and campaigns.
With this social media marketing training, learn how various popular social marketing tools, social media platforms, well-planned content strategies can play significant roles in your personal branding, role as an Influencer or to increase brand awareness and enhancing your business.
Course Title
Social Media Marketing
Course Objectives
Social media marketers have to constantly review their existing strategies and pivot to add new types of content to their repertoire. Marketers continually have to keep an eye out for the latest trends influencing the future of social media and evolve accordingly.
This course aims to provide knowledge to formulate, execute and evaluate social media strategic plans to establish positive relationships with industry and social media colleagues and proactively seek and evaluate innovative marketing opportunities.
At the end of this session, the learner should be able to proactively seek and evaluate innovative marketing opportunities to enhance customer engagement while adhering to legal and ethical practices for use of social media.
Social Media Marketing

SMM Course Content

Our proposed social media marketing course is focus on the basic knowledge to proactively seek and evaluate innovative marketing opportunities to enhance customer engagement while adhering to legal and ethical practices for use of social media. Hence, we proposed a duration of 16 hours training is sufficient and adequate to prepare learners and are confident that the quality of learning would not be compromised.
The portfolio activity will contain individual pieces of evidence demonstrating work outputs. This enables learners to share and discuss their experience during the class.
The learners are given opportunity and scenario to apply on the skills learnt and able to work out and transfer to the skills set, ideas, approaches, solutions to the workplace, etc. being exposed to different perspectives, experiences and processes and discussing these and making judgements about what works best for their company marketing activity, or what best reflects their beliefs, values, etc.
The learning approach will apply problem‐based scenario learning as an authentic assessment. that requires learners to use and demonstrate the same competencies or combinations of knowledge, skills, and attitudes involved in professional life. The learning environment will emphasize what learners need to learn rather than what instructors believe they should teach.

Minimum Entry Requirement


– Have a basic understanding of the social media guideline, standard operating procedures and regulation
-Be able to speak, listen and read English at a proficiency level not lower than the Employability Skills Workforce Skills Qualification (ES WSQ) Workplace Literacy (WPL) Level 4
-Have basic experience to on a different types of social media platform, tools and their operation e.g. YouTube, Facebook, Twitter or Instagram etc.
-Basic knowledge rules and regulations and terms of use of specific social media platforms and IMDA act on media
-At least Secondary school education.
-Workplace Literacy, IT and Numeracy (WPLN) Level 4 or equivalent.

Certification

Participants who fulfil all requirements will receive a Statement of Attainment (SOA) issued by the SkillsFuture Singapore (SSG).

See more Digital Marketing Courses →
Course Feature

Course Feature

Course Provider: Associates Consulting
UEN: 200006697N
Course Reference Number: TGS-2022010902
Mode Of Training: Part Time
Funding Validity Period: 22 Jan 2021 – 21 Jan 2024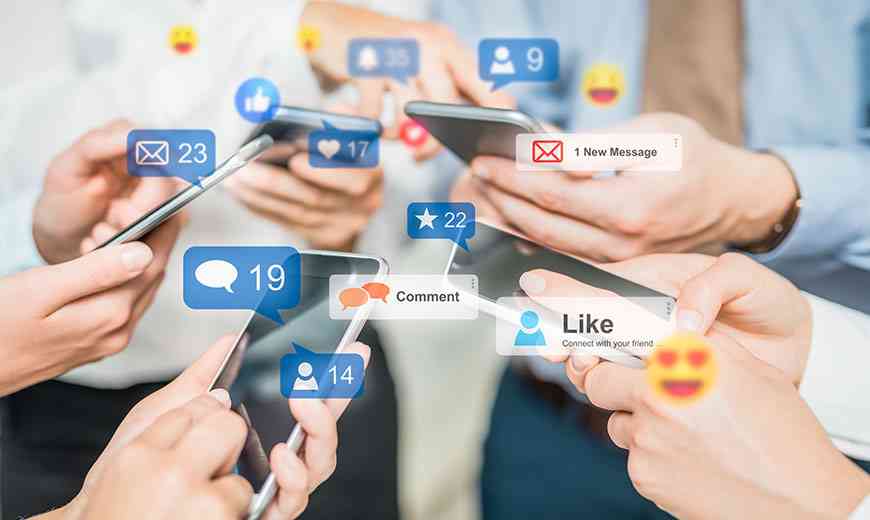 Social Media Marketing
| FULL COURSE FEE | $900.00 |
| --- | --- |
| Singaporean 40 yrs and above | $270.00 |
| Singaporean 21-39 yrs / PR | $450.00 |
| Duration | 16 hours |
Available in: English
Contact Us On Whatsapp
Contact Us Now On Whatsapp
+65 6255 5584