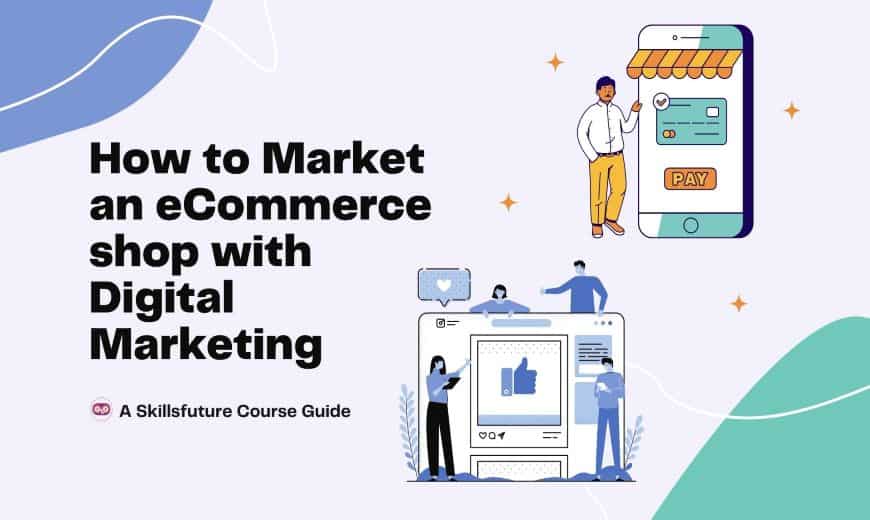 Do you want to market your ecommerce shop using digital marketing tools? If the answer is yes, then this blog is for you! In this article, we'll be discussing the basics of digital marketing, and how it can help promote your ecommerce shop in Shopee, Lazada, Qoo10 or Amazon SG.
We'll also be introducing you to the different channels that digital marketing tools are used in eCommerce, and explaining the basic concepts of each. Finally, we'll provide you with a course that will teach you everything you need to market your online shop successfully. So what are you waiting for? Start learning today!
What is e-commerce? What is marketplace?
Ecommerce is the practice of selling physical or digital products online. It can be done through platforms like Shopee, Lazada, Qoo10, and Amazon SG. Digital marketing is a way to reach more customers and improve conversion rates for your shop.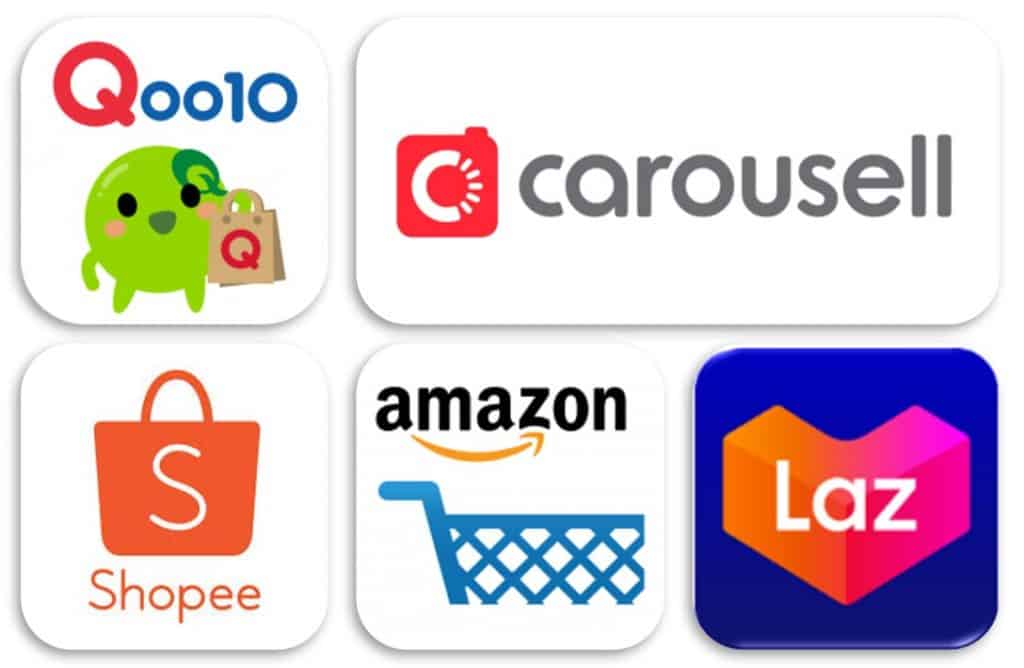 The skillFuture course guide explains how to set up an effective eCommerce marketing campaign using different channels such as social media, search engine optimization (SEO), email marketing, and display advertising campaigns. The course is designed for beginner eCommerce marketers who want to learn the basics of digital marketing so that they can market their shops more effectively.
Participants will learn how to create a marketing strategy, execute it using the right channels, and measure the results. They will also learn how to troubleshoot common marketing problems and improve marketing efficiency.
Ecommerce is easier if you start in marketplaces like Shopee, Lazada, Qoo10 and Amazon SG. These platforms are known as marketplaces for shoppers to browse like in a marketplace for goods.
How do digital marketing tools help in ecommerce?
ECommerce is a booming industry and with good reason! digital marketing tools help businesses to reach a larger audience more easily. This includes things like social media, email marketing, and website design and optimization. These campaigns can be tailored to different markets – for example, the retail market or the food & beverage industry.
However, it's not just about marketing – ecommerce shops that are successful use digital marketing strategically to increase sales and grow their business! By following these tips, you can create the perfect digital marketing strategy for your online shop. So get started today and see the results for yourself!
Basic concepts of digital marketing for ecommerce
Marketing an ecommerce shop can be a daunting task, but with the help of digital marketing, it can be made a lot easier. The four main concepts of digital marketing are website design, search engine optimization (SEO), social media marketing, and email marketing. Each of these channels has its own set of techniques and strategies that need to be understood and implemented correctly in order to achieve the desired results.
Additionally, customer research is crucial in order to identify the needs and wants of your target market. Once you have a clear understanding of your audience, it's time to start engaging them on a personal level through social media marketing and email marketing. Make sure your online image is positive and compliant with best practices in digital etiquette to boost your business even further.
Different channels for digital marketing for ecommerce
There are several channels for digital marketing that can be used to market an ecommerce shop. Paid ads are the most effective way to reach a large number of people quickly, but they require some money up front.
How do I sell on Shopee? How do I sell on Lazada / Qoo10 or Amazon SG?
Different marketplaces have different digital marketing tools. Embrace them. Do note that do not pay dollars for these marketing tools until you have optimized your organic searches. You need to optimize your title, your graphic, and your meta descriptions for your products before spending money on the marketing tools.
Once you have done that, the dollar will be a lot more cost effective in promoting your product sales.
Different Marketplaces in Singapore uses different digital marketing techniques
Shopee- Search Adverts, and Discovery Ads. Both are using PPC (Pay Per Click)
Lazada- Search Adverts, and Discovery Ads. Both are using PPC (Pay Per Click)
Qoo10- Bidding for Keyword Plus (Display for 24 hours)
Amazon- Search Adverts via PPC Pay Per Click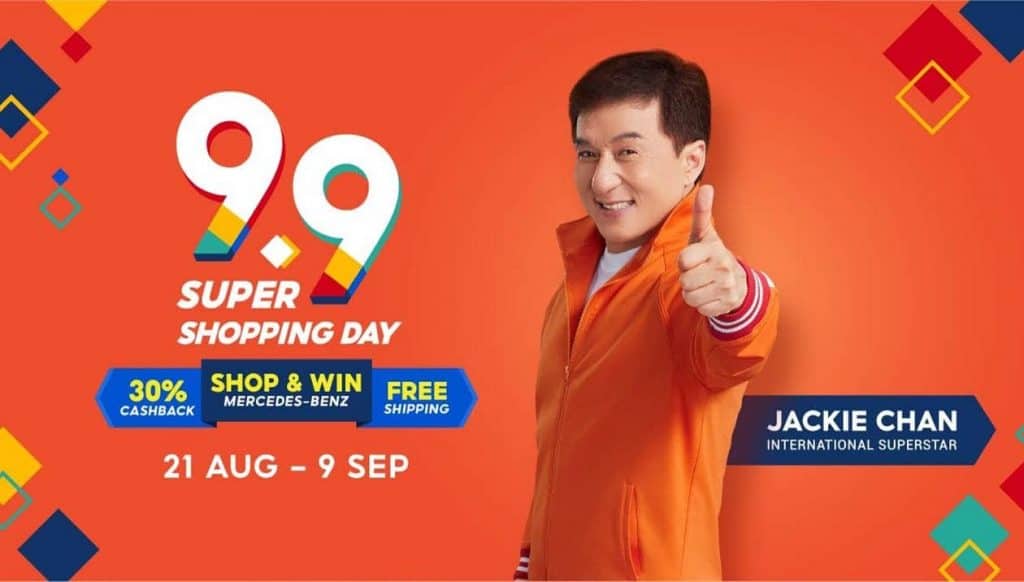 What are search adverts and discovery adverts in Shopee and Lazada? What is PPC pay-per-click?
Search adverts display when a customer search for a specific product, and the marketplace matches with relevant advertisement. For example, if you are selling fish oil, you can buy search adverts for keywords like "fish oil", "salmon oil", "krill oil" etc.
Search adverts are very targeted as the searcher is specifically looking for the item to buy, as such search adverts can be bid up to a high cost. Discovery Advert is cheaper, as it is not displayed as relevant to the search, it is more like an extra advert when people are scrolling around to catch their attention and hopefully grab a click or two.
PPC means you pay for the advert if the prospect clicks on your advert even if they do not buy your product in the end. If a potential does not click, you do not have to pay for advert PPC. Search advert is usually more expensive to pay for a click, while discovery advert is cheaper.
If you are new to Shopee or Lazada, go for Search Adverts and ignore Discovery Adverts for now.
What is keyword plus in Qoo10?
Qoo10 is sticking to an old-school bidding where you bid for one of the top 15 spaces for 24 hours. Each new set of bid space is displayed from 6pm, and the bidding closes at 5:50pm.
For example, if you are bidding for fish oil, and the top bid is $5 (500 Qcash), you can win the top bid by bidding $5.50. The original $5 bid will now be the 2nd higher placed. This will reset everyday at 6pm. If there are less than 15 bids, it will display only those winning bids. Here is an example of blood pressure monitors selling in Qoo10.
Social Media Marketing
Social media marketing is an excellent way to connect with potential customers and build relationships; however, it can also be time-consuming. Email marketing is a good option if you have the time to manage it properly; however, it's not as effective as other methods when compared to paid ads or social media campaigns.
The best strategy is to use a combination of different channels to reach the target audience the best way possible. That way, your eCommerce shop will reach its potential and become a success!
Our suggestions is to use social media marketing only on your own website, and NOT on your shops in Shopee/ Lazada or Qoo10 as it would be an expensive way given that you are paying commission to these platforms.
Summary
If you're thinking of starting an eCommerce shop, it's important to have a plan in place. There are different channels you can use to market your shop – digital (such as social media and email marketing), print, and radio. It's also important to track your progress and modify your marketing plan based on results.
However, if you're looking for a more affordable, accessible, and tailored course, SkillFuture is the perfect option for you! Our courses are designed for beginners and are affordable and accessible. Plus, they're tailored to help you learn the skills you need to market your eCommerce shop effectively – so you can achieve the success you're after!
Ecommerce Business Essentials Course
Marketing an eCommerce shop can be a challenging task, but with the right strategies and skills, it can be incredibly rewarding. In this course, you'll learn the essentials of digital marketing so that you can successfully market your shop.
In a nutshell for selling at marketplaces like Shopee, Lazada or Qoo10, the keys are
Title of the product
Avatar- a great design with relevant key benefits of the products
The description must be apt and well thought copywriting
Before you pay a single dollar for marketing on marketplaces, focus on the 3 points above and build great organic searches. This will prevent you from wasting money on digital marketing dollars.
We'll start with the basics of branding and identity, and move on to the art of copywriting and SEO. We'll also cover the different marketing channels that are available to you, and teach you how to handle customer complaints in a positive way. By the end of this course, you'll have the skills and knowledge to market your eCommerce shop successfully. Let's get started!
Click for Ecommerce courses with skillfuture funding
Frequently Asked Questions
What are some of the best ways to market an eCommerce shop?
When it comes to marketing an eCommerce shop, it's important to think about how you can attract potential customers through different channels. Some of the best ways to do this include website design, search engine optimization (SEO), digital marketing, social media marketing, email marketing campaigns, and video content marketing.
All of these channels have their own strengths and weaknesses and you'll need to choose the ones that will be the most effective for your eCommerce shop. Additionally, it's also important to remember that online shoppers make decisions based on the first few impressions they see.
If you can create a positive and inviting experience for them from the beginning, then you're on your way to success with marketing your eCommerce shop!
How do I create click-through rates (CTRs) for my eCommerce shop ads?
One of the most important things you can do to improve your CTRs for your ads is to create relevant ad copy that appeals to your shoppers. This means targeting keywords, creating compelling images and titles, and testing different formats and media types (like video) to see which ones work best for your eCommerce shop.
Furthermore, always keep track of changes in Shopee or Lazada or Google AdWords algorithm so that you don't miss any opportunities to earn more money from clicks on your ads. This means checking for updates every few months so that you can make the most of the latest changes and improve your marketing strategies as a whole.
What are some common mistakes that entrepreneurs make when it comes to marketing their eCommerce shops?
Some of the most common mistakes that entrepreneurs make when it comes to marketing their eCommerce shops include not having a well-thought marketing plan, not focusing on their target market, forgetting to put together a strong website design, and not creating engaging product descriptions. Not having a marketing plan can lead to low conversion rates, as buyers may be lost or confused about what to do next after finding your shop.
Not focusing on your target market means that you're not targeting potential buyers who are likely to be the best suited for your product. In addition, if you're not sure who your target market is, then you can use marketing analytics to help you figure it out. A strong website design needs to be properly SEO'd in order to rank well in search engines.
This will allow potential shoppers to find your shop quickly and easily. Product descriptions also need to be well-written and easy to read so that shoppers know exactly what they're buying. By writing compelling content and ensuring all elements of your online marketing plan are in place, you can build a successful eCommerce shop that brings in revenue monthly.
How can I track the progress of my digital marketing campaigns for my eCommerce shop?
To track the progress and performance of digital marketing campaigns for your eCommerce shop, consider using one or more digital marketing tools. Some of the best digital marketing tools for tracking progress and performance include Google Analytics, KissMetrics, Mixpanel, and Comission Junction.
Additionally, social media platforms like Facebook Ads or Twitter Ads can be used to market your products to a wider audience. Email marketing services can be a great way to reach out to potential customers and engage them with your brand.
Is there anything else I need to keep in mind when trying to market an ecommerce shop effectively using digital channels?
Do note that your website will benefit from social media marketing, but do not waste social media marketing on your shop in Shopee or Lazada.
Yes, there are a few additional things you should keep in mind when trying to market your ecommerce website using digital channels. First and foremost, it's important that your ecommerce shop is optimized for search.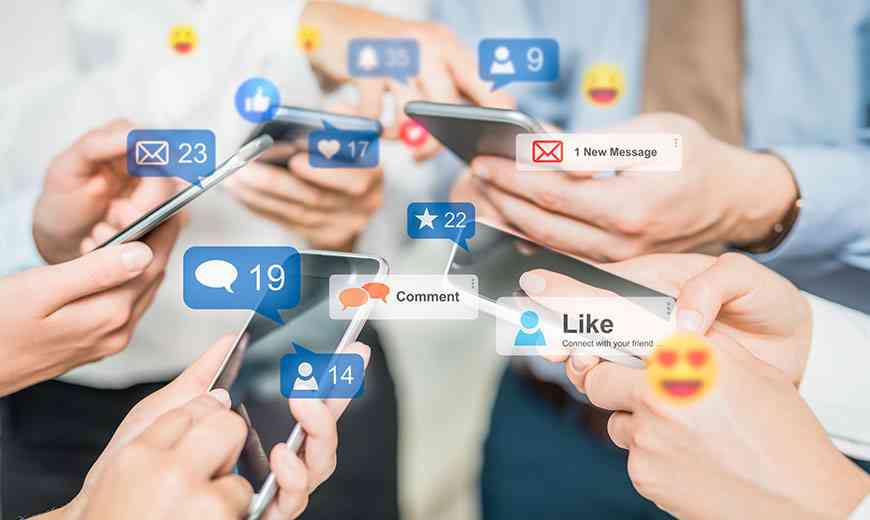 This means that the pages of your site are well-formatted and easy to navigate, and the product listings are easily searchable. Secondly, social media platforms can be a great way to reach potential customers. Utilize Facebook, Twitter, LinkedIn, and Pinterest to post about your products, while also engaging with other social media users.
Thirdly, marketing channels like paid search ads, email marketing campaigns, or even retargeting ads can be very effective in reaching more people with your message. Make sure to research different marketing strategies and choose the one that best fits your business goals. For Shopee/ Lazada, stick to the in-house marketing tools like Search Advert, Discovery Adverts, and promotional tools.
Conclusion
If you're looking to market your eCommerce shop the right way, then you need to enroll in a digital marketing course. A good digital course will teach you the basics of digital marketing so that you can effectively market your shop online. In addition, essential business knowledge that every eCommerce business needs will be taught.
If you are keen to enrol in how to sell at Shopee, Lazada or Qoo10, do join the e-commerce courses designed by our partners. Don't wait any longer – enroll today and start marketing your shop like a pro!