bizSAFE Level 2 Online Course
What Skillset do you wish to acquire?
bizSAFE Level 2 Online Course
Course Overview
What is bizSAFE Level 2
bizSAFE is a nationally recognised capability building programme designed to help companies build workplace safety and health capabilities.
bizSAFE Level 2 recognises that your company has a trained Risk Management (RM) Champion that knows how to facilitate and mobilise relevant employees in:
Developing a risk management plan; and
Conducting a risk assessment.
This is a 2 days online course, with 0.5 days in-person assessment in training room.
Course Title
Develop A Risk Management Implementation Plan (synchronous e-learning)
Course Objectives
bizSAFE Level 2 course trains you in:
Knowledge in the formation of risk management team.
Familiar with risk identification, risk evaluation and risk control measures.
Knowledge of risk communication and record keeping.
Be able to develop a practical risk management implementation plan for
the organisation.
bizSAFE Level 2 Online Course

Target Audience

Supervisors, Management, Health & Safety personnel

Course duration

Day Class

Day 1 to Day 2 : 9am – 6pm, Virtual Learning

Day 3 : 9am – 1pm Written Assessment & Oral Questioning

Night Class

Day 1 to Day 4: 6pm – 10pm, Virtual Learning

Day 5 : 6pm – 10pm, Written Assessment & Oral Questioning

Certificate

Statement of Attainment (SOA) for WPH-WSH-4075-1.1 Workplace Safety and Health Control Measures, which qualifies you for bizSAFE Level 2 certificate.

You might also be interested in bizSAFE Level 4 course →
Course Feature

Course Feature

Course Provider: ABSOLUTE KINETICS CONSULTANCY PTE LTD
UEN: 200102574Z
Course Reference Number: TGS-2012501109
Mode Of Training: Full Time and Part time
Funding Validity Period: 01 Jan 2013 – 13 Jun 2025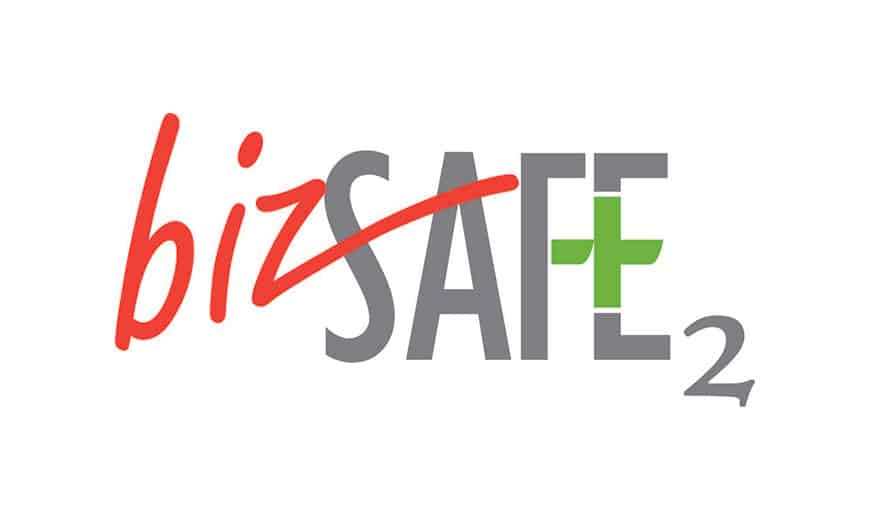 bizSAFE Level 2 Online Course
FULL COURSE FEE
$363.37
Singaporean 40 yrs and above
$127.85
Singaporean 21-39 yrs / PR
$195.14
Duration
2.5 Days
(16 hrs)
Available in: English
Contact Us On Whatsapp
Contact Us Now On Whatsapp
+65 6255 5584