What Skillset do you wish to acquire?
Course Overview
What is bizSAFE Level 4
bizSAFE is a nationally recognised capability building programme designed to help companies build workplace safety and health capabilities.
bizSAFE Level 4 recognises that your WSHMS Champion knows how to implement a robust Workplace Safety and Health Management System (WSHMS).
Course Title
Develop A Workplace Safety & Health Management System (WSHMS) Implementation Plan
Course Objectives
bizSAFE Level 4 course trains you in:
Knowledge and skills to be a WSHMS Program Lead for the organization in preparing a WSHMS implementation plan to meet the requirements of SS 506 and risk management code of practice and for recognition of bizSAFE Level 4.
Reviewing the current WSH policy, risk management plan and WSH program.
Establish frameworks for WSH management program and emergency preparedness and response plan in accordance with organization safety and health needs and WSH legal and other requirements.
bizSAFE Level 4 Course

Course Content

Overview of SS506- Hazard Identification & Risk Assessment

Policy, Objectives & Management Programs
Legal Requirements
Implementation & Operations
Checking & Corrective Action
Management Review
Preparation for certification

Target Audience

Supervisors, Management, Health & Safety personnel

Certificate

Statement of Attainment (SOA) for the "WSQ Develop a Workplace Safety and Health Management System (WSHMS) Implementation Plan" course, which is required for bizSAFE Level 4 certificate.

You might also be interested in bizSAFE Level 2 course →
Course Feature

Course Feature

Course Provider: Absolute Kinetics Consultancy Pte Ltd
UEN: 200102574Z
Course Reference Number: 2012501146
Mode Of Training: Full Time
Funding Validity Period: 01 Jan 2013 – 24 Oct 2023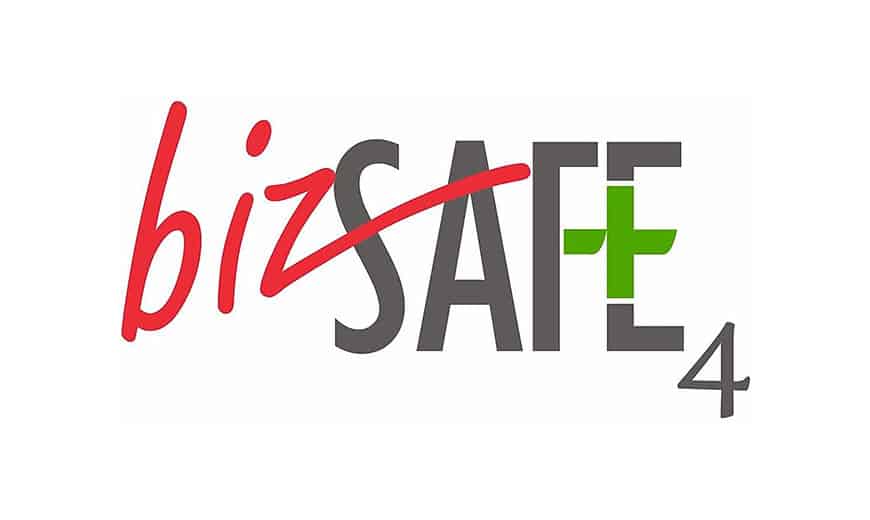 bizSAFE Level 4 Course
| FULL COURSE FEE | $534.96 |
| --- | --- |
| Singaporean 40 yrs and above | $188.23 |
| Singaporean 21-39 yrs / PR | $287.29 |
| Duration | 30hrs |
Available in: English
Contact Us On Whatsapp
Contact Us Now On Whatsapp
+65 6255 5584