Conducting Performance Discussions Successfully
What Skillset do you wish to acquire?
Conducting Performance Discussions Successfully
Course Overview
Performance Appraisal Training
Performance appraisal is an unavoidable supervisory activity as employees look forward to understand how their superior views their performance. Linking performance appraisal to rewards makes the session even more sensitive to handle.
Just how can the appraiser handle such a delicate situation with control and confidence? How can the appraiser deal with different employee styles? How can the appraiser give feedback based on well documented facts? What are the characteristics of a good interview that appraisers can emulate?
This performance appraisal training is designed to equip managers and supervisors with a holistic perspective to managing staff performance, practical insights to manage staff performance confidently, as well as useful tools to help:
Determine performance expectations and work targets
Monitor staff progress in performance
Provide conducive timely feedback
Assess performance objectively and consistently
Facilitate effective coaching, check-in conversations, and appraisal discussions
Having employees understand about performance reviews is also beneficial for an effective performance management system.
Course Title
Conducting Performance Discussions Successfully
Course Objectives
At Course Completion, participants will be able to:
Adopt a regular and continuous approach to manage staff performance successfully
Set performance and behavioural expectations for staff based on their job duties and organisational requirement
Monitor staff performance accurately in order to provide conducive and timely feedback
Assess staff performance in a consistent manner so as to maintain their credibility as an objective and fair leader
Engage different employee types in appraisal discussion and discuss performance issues with the correct focus
Improve on the effectiveness of how learning & development plans has been carried out within their teams
Conducting Performance Discussions Successfully

Who should attend?

Aspiring Professionals, Managers and Executives (PMEs) who have yet to lead a team but are interested to be future-ready for the opportunity
All team and project leaders, supervisors, executives and managers who need to appraise their staff
Existing leaders and managers who have challenges in managing their staff performance or in engaging their staff for appraisal discussions

Certification

Participants who fulfil all requirements will receive a Statement of Attainment (SOA) issued by the SkillsFuture Singapore (SSG).
Course Feature

Course Feature

Course Provider: EON Consulting & Training Pte Ltd
UEN: 201301501N
Course Reference Number: TGS-2019504984
Mode Of Training: Classroom
Funding Validity Period: 03 Feb 2020 – 02 Feb 2024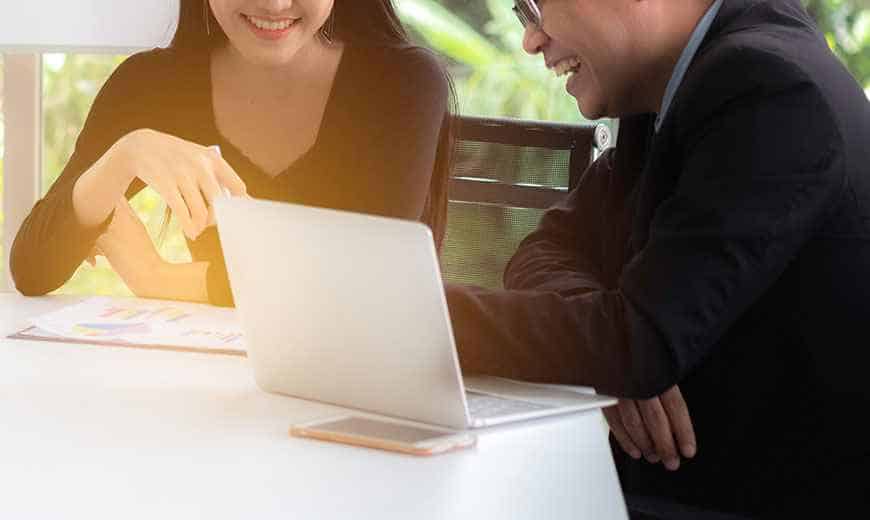 Conducting Performance Discussions Successfully
FULL COURSE FEE
$766.60
Singaporean 40 yrs and above
$273.60
Singaporean 21-39 yrs / PR
$417.60
Duration
2 Days
(18 hrs)
Available in: English
Contact Us On Whatsapp
Contact Us Now On Whatsapp
+65 6255 5584