Standard First Aid + AED (Accredited by National First Aid Council for NROC Coaches)
What Skillset do you wish to acquire?
Standard First Aid + AED (Accredited by National First Aid Council for NROC Coaches)
Course Overview
Standard First Aid course provides first aid training to individuals interested in acquiring first aid skills like CPR and AED use, to assist people in emergency incidents. Participants will go through numerous simulated scenarios and apply their first aid skills to analyze and manage emergencies; they will learn various vital skills such as clavicle fractures immobilization of limbs using bandages and CPR techniques.
To renew the standard first aid certificate, please see Standard First Aid Refresher course. Other first aid courses include the Occupational First Aid Course.
Course Title
Standard First Aid + AED (NROC Coaches)
Course Objectives
This course provides the relevant knowledge and skills needed to apply first aid to adult casualties during any medical emergency that might arise and to use the Automated Defibrillator (AED) safely.
Recognise a medical emergency situation.
Activate the appropriate emergency response system and follow the Emergency Action Principles.
Recognise the signs and symptoms of identified emergencies, illnesses, and injuries.
Perform the necessary and correct first aid treatment to a casualty based on the emergency, illness, and injury
Perform Cardiopulmonary Resuscitation (CPR) with the use of an Automated External Defibrillator (AED) for adult victims.
Standard First Aid + AED (Accredited by National First Aid Council for NROC Coaches)

Course Content

Introduction to Standard First Aid including roles and safety procedures of the first aider, first aid kit, and responding to emergency
Treatment for breathing difficulties resulting from choking, suffocation, drowning, respiratory arrest hyperventilation, and Asthma attack
Wound Management such as cuts, bleeding, and skills of bandaging
Handling unconsciousness due to head injury, shock, fainting, hysteria, and diabetic conditions
Treatment of Musculoskeletal injuries such as fractures, soft tissue injuries
Other Injuries such as burns, poisoning, bites, and stings
Interactive group and individual simulated CPR training sessions (Adult CPR)
Interactive group and individual simulated AED training session (Adult AED)
Final Practice and Improvement on Skills Sets
Theory and Practical Examinations

Who Should Attend?

Sports coaches, instructors, and trainers
MOE school teachers
Individual who is interested to become a Standard First Aid Instructor

The Standard First Aid certification is a requirement for all Singapore Sports Coaches / Instructors / Trainers to attain under Sports Singapore (Sports SG).

Entry Requirements

Physically healthy and able to complete course objectives
Able to speak, read and understand English effectively as our courses are conducted in English.

Standard First Aid Certificate

A Standard First Aid certificate will be issued (Valid for 2 years for a single license).
Course Feature

Course Feature

Course Provider: Medlink Healthcare Group Pte. Ltd.
UEN: 201703314W
Course Reference Number: TGS-2020503710
Mode Of Training: Full-Time Part Time
Funding Validity Period: 2 Jun 2020 – 30 Dec 2023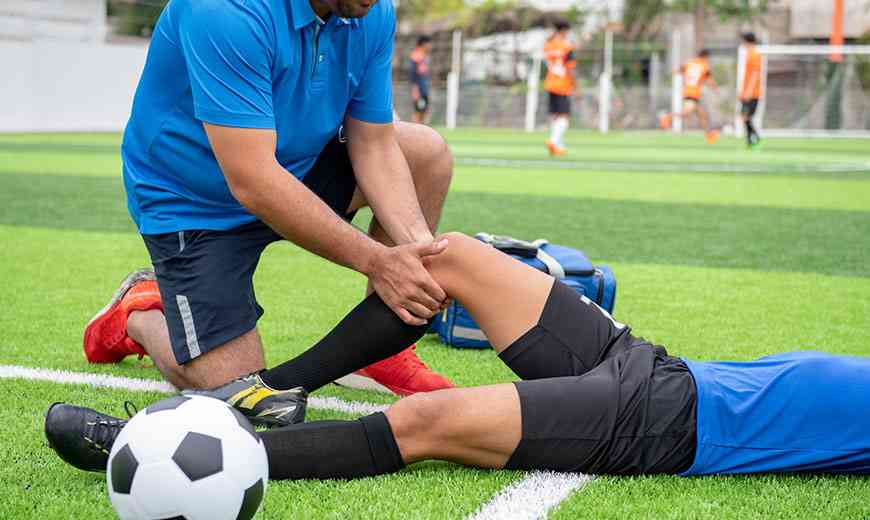 Standard First Aid + AED (Accredited by National First Aid Council for NROC Coaches)
FULL COURSE FEE
$181.44
Singaporean 40 yrs and above
$63.84
Singaporean 21-39 yrs / PR
$97.44
Duration
2 Days
(16 hours)
Available in: English
Contact Us On Whatsapp
Contact Us Now On Whatsapp
+65 6255 5584