Professional Image and Business Etiquette in Personal Branding
What Skillset do you wish to acquire?
Professional Image and Business Etiquette in Personal Branding
Course Overview
Professional Image & Business Etiquette in Personal Branding Class
Professional image and business etiquette class that teach effective communication in personal branding skills.
Course Title
Professional Image and Business Etiquette with Effective Communication in Personal Branding Skills
Training Synopsis
Projecting the right image in desired personal branding at different occasions is of paramount importance to one's success in a good first impression. Whether in life, at work, client-meeting, interview or even in online meetings, the right image presentation will enhance one's presence & personal branding, leading one to higher success potential.
From image grooming to personal hygiene, from colour analysis to body shape decoding, from dressing sharply to styling oneself, from in-person to online video conferencing, all these will be shared in this course. That's not all. How to carry oneself appropriately in every work event and situation in terms of first introduction to name card presentation to effective communication in interaction, etc. will also be shared.
Let award-winning Global Master Trainer & Celebrity Master Personal Branding Consultant Joshua Luke reveal to you all the techniques to go about doing all these in a power-packed workshop session with his unique strategised easy-learning methodology and the highly engaging and demonstrative elements in this training. Catering to both men and women, this is the art of personal branding in professional image and business etiquette for optimal corporate success!
Course Objectives: Professional Image & Business Etiquette in Personal Branding Class
At the end of the training, participants will be able to:
Recognise diverse range of customers' needs and expectations across various social, cultural & international background
Demonstrate key qualities of a service professional with effective personal branding
Increase self-awareness to improve one's image
Project a professional image and persona that align to corporate image
Provide go-the-extra mile service to exceed customer expectations
Improve customer experience by escalating service performance issues in a timely manner
Create positive customer experience by understanding customer's preferred choices and offering personalised services
Incorporate public relations through effective communication in one's social interaction
Professional Image and Business Etiquette in Personal Branding

Course Content: Professional Image & Business Etiquette in Personal Branding Class

Learners are able to equip oneself with the mindset to go the extra mile in providing excellent service, which involves creating a positive customer experience and escalating areas of improvement that may enhance the customers' experience through personal branding.

Minimum Entry Requirements

Basic command in English or Chinese language

Additional Benefits

Participants will receive:

A swatch card set of 'Four Seasons Colour Palette' according to the individual analysed skin undertone
A swatch card set of 'Colour Focus-Strength Colour Palette' according to the individual analysed skin colour focus
A swatch card set of 'Body Shape Palette' with Top Shopping Factors according to the individual decoded body shaped
Going through of the 'AIM (Analysis of Individuals in Mass workshop) Chart' Report personalised to each individual participant at the end of the workshop

Chief Trainer Profile

Joshua Luke is a multiple-award winning Global Master Trainer and International Speaker. A Certified Triple-Master in Image (APICSA, SA), Etiquette (IBICA, US) and Communication Consultant (CWI, AU), he has been featured as Celebrity Master Personal Branding Consultant by the media.

A former Mr. Singapore, and former Official Trainer & Judge for several Miss Singapore pageants and for international pageants, Coach Luke has appeared on TV (MediaCorp Channel 8 & Channel U), on print (SPH's Straits Times newspaper, Men's Health Singapore magazine and U-Weekly magazine), on air (MediaCorp's 938 Live radio station) and on demand (Starhub's Cable TV Channel). Also a MBA Graduate, he is currently in his last lap of DBA (PhD) studies, completing his Doctoral thesis soon.

Armed with over 20 years of experience and with all his expertise, Joshua has conducted trainings both in Singapore and overseas – Malaysia, China, Taiwan, Thailand, Cambodia, South Africa, etc. The list of his training clients has spanned across various industries, and includes public organisations like Housing & Development Board, Ministry of Education, Ministry of Transport, Defence Science & Technology Agency, MUIS (Islamic Religious Council of Singapore), National University of Singapore, Nanyang Technological University, Singapore Institute of Management, Singapore Institute of Management, etc. and private corporations like United Overseas Bank, Shanghai-Pudong Bank, Aberdeen, AIA, Prudential, Great Eastern, Manulife, PSA Corporation Ltd, RSM Stoneforest, etc.

Other personal image courses include Personal Effective Skills at Work for Self, Leadership, and Team Management with Resilience and Effective Networking Skills and Relationship Management with Personality Profiling and Business Dining Skills
Course Feature

Course Feature

Course Provider: Signature Image Academy International Pte Ltd
UEN: 201017041W
Course Reference Number: TGS-2022014581
Mode Of Training: Classroom
Funding Validity Period: 14 Jul 2022 – 05 Apr 2024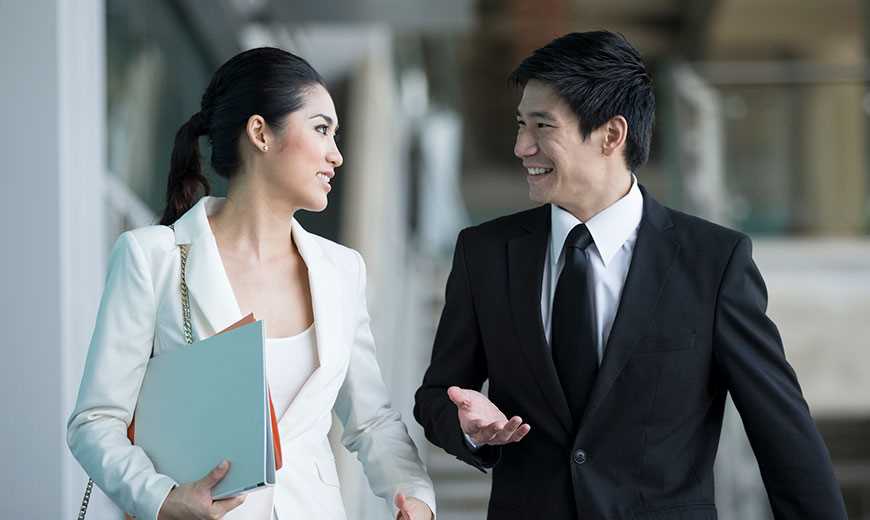 Professional Image and Business Etiquette in Personal Branding
| FULL COURSE FEE | $300.00 |
| --- | --- |
| Singaporean 40 yrs and above | $90.00 |
| Singaporean 21-39 yrs / PR | $150.00 |
| Duration | 1 day |
Available in: English
Contact Us On Whatsapp
Contact Us Now On Whatsapp
+65 6255 5584