WSQ Perform Work At Height
What Skillset do you wish to acquire?
WSQ Perform Work At Height
Course Overview
Perform Work At Height course is for participants who are required to perform Work-at-Height in their jobs. This course is previously known as Work At Height for Workers (WAH) or Work at Height course. This course aims to provide course participants with the requisite WAH knowledge to perform their WAH activities properly and safely, in compliance with Singapore's strict workplace safety regulations. The trainers will guide you through the latest industry standards and best practices, teaching you how to properly inspect, select, and use the right personal protective equipment (PPE) for various work-at-height scenarios.
This is one of the work-from-height courses available. If you are looking for one for the supervisor and managerial level, take a look at our Manage Work At Height course.
Course Title
Perform Work At Height
Course Objectives
These mandated safety courses will equip the employees with the essential competencies to work safely in the construction and other industry sectors.
Upon successful completion of course, trainee will be equipped with the abilities to:
Identify relevant workplace safety and health (WSH) Legislation/Approved codes of practice/ Singapore standards applicable to WAH and roles and responsibilities.
Identify WAH hazards and preventive measure related to WAH.
Demonstrate the understanding of use and care for the various fall arrest systems and equipment.
WSQ Perform Work At Height

Course Content

Perform checks before and after use of Work at Height (WAH) equipment.
Perform proper use of WAH equipment in accordance to relevant legislation and guidelines, including evaluating use of fall arrest and fall prevention systems.
Perform self-relief techniques during harness suspension trauma situations.

Certification

Participants who fulfil all requirements will receive a Statement of Attainment (SOA) issued by the SkillsFuture Singapore (SSG).

Other WSH Courses on Coursemology includes Manage Work at Height and CSOC Course.
Course Feature

Course Feature

Course Provider: LEARNCOLLAB PTE. LTD.
UEN: 201212886E
Course Reference Number: TGS-2022015237
Mode Of Training: Classroom
Funding Validity Period: 22 Aug 2022 – 25 May 2025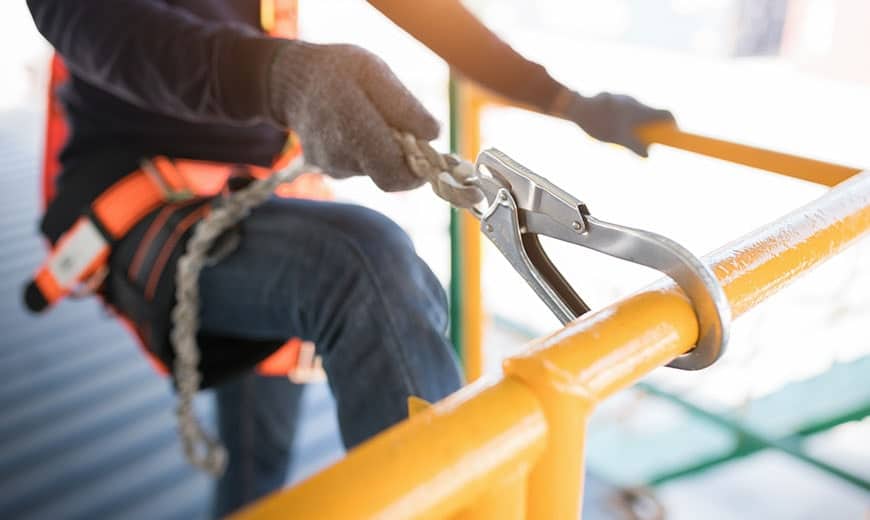 WSQ Perform Work At Height
FULL COURSE FEE
$108.00
Singaporean 40 yrs and above
$38.00
Singaporean 21-39 yrs / PR
$58.00
Duration
1 Day
(7.5 hours)
This course fee is applied for class in English only. For class in other languages, full fee will be applied for Singaporean and PR.
Available in: English, Mandarin, Malay, Tamil, Hindi, Burmese, Thai.
Contact Us On Whatsapp
Contact Us Now On Whatsapp
+65 6255 5584