Digital Advertising: Facebook, Google, Youtube & Instagram
What Skillset do you wish to acquire?
Digital Advertising: Facebook, Google, Youtube & Instagram
Course Overview
Digital Advertising Course
Digital advertising course walks you through the setup and running of online advertising on different social media platforms. This is a fundamental course which will cover the difference between traditional and digital marketing before moving forward to introduce the various digital marketing platforms (e.g. google, email, social media platforms) to the learners. We don't teach them how to run advertisements on Facebook / Google / YouTube in the class.
Running Ad campaigns on Social Media is an integral part of Digital Marketing. Learn how to use Facebook Business Manager (Facebook & Instagram marketing), Google Ads and Youtube Studio to promote your business online in this hands-on workshop.
As more and more consumers start to utilise digital platforms, many businesses have taken the inevitable approach to move their business online. Some start with websites, some with social media, and others use third-party marketplaces to establish a foothold online. How do you know what is the best approach for your business, and what are the best practices in the market which should be followed?
In this 2-days course, we will cover the foundations of digital marketing by introducing the difference between traditional and digital marketing, and also share how you can identify which platforms you should tap on to enhance your business opportunities. Digital marketing is more than just posting on social media- find out how to incorporate pull and push marketing into your business, and identify when you should use paid or non paid digital marketing tools to increase engagement and outreach.
All our courses are conducted by experienced industry practitioners. You can be sure that they will engage you with interesting class activities such as group discussions, presentations, brainstorming sessions, case study discussions, demonstrations and practical hands-on activities.
Course Title
Digital Advertising: Facebook, Google, YouTube & Instagram
Course Objectives
At the end of this workshop, you will be able to plan a digital marketing strategy and execute a digital marketing campaign. You will learn for various social media platforms:
An overview of social media and search engine front-end platforms
An in-depth look at social media and search engine marketing platforms
Planning a digital marketing strategy
Executing a digital marketing campaign
Digital Advertising: Facebook, Google, Youtube & Instagram

Course Content

Day 1

Understand the key differences between traditional and digital marketing and how digital marketing can help your business grow
Introduction to digital platforms like Facebook, Instagram, TikTok, LinkedIn, YouTube and Google Identify and differentiate between paid and non-paid digital marketing and how to tap on both for more business opportunities
Learn about what is push and pull marketing and how to incorporate both aspects to maximise customer outreach
Incorporate other subsets of digital marketing like content and email marketing, company website and web analytics to boost your digital presence

Day 2

Discover industry driving forces and emerging trends to create digital marketing opportunities
Analyse and select optimal digital marketing mix for better sales and customer satisfaction
Monitor, evaluate and optimise the digital marketing mix for your business using performance measurement indicator tools to achieve marketing objectives
Written & Practical Assessment

Entry Requirements

Aged 21 and above
Have basic computer literacy Level 2
Have minimum GCE "N", "O" or "A" Level / NITEC or a diploma qualification and minimum 2 years of working experience;
Have an understanding and working knowledge of sales and marketing principles/practices and
Have an English language proficiency equivalent of higher of any of the following – GCSE N/O Levels pass in English / WPLN Level 5 / IELTS 5.5 / TOEFL (internet based total) 46-59.

Certification

Candidates who complete the course with at least 75% attendance and demonstrate competency during assessment will receive a Certificate of Completion by FirstCom Academy and the SkillsFuture WSQ Statement of Attainment under the National Infocomm Competency Framework (NICF).

Participants who fulfil all requirements will receive a Statement of Attainment (SOA) issued by the SkillsFuture Singapore (SSG).

For information on related courses, please visit Video Production for Social Media , Facebook Advertising Course and Digital Marketing Courses
Course Feature

Course Feature

Course Provider: CANTLEY LIFECARE PTE. LTD.
UEN: 201703024G
Course Reference Number: TGS-2022016160
Mode Of Training: Full Time and Part Time
Funding Validity Period: 06 Oct 2022 – 05 Oct 2024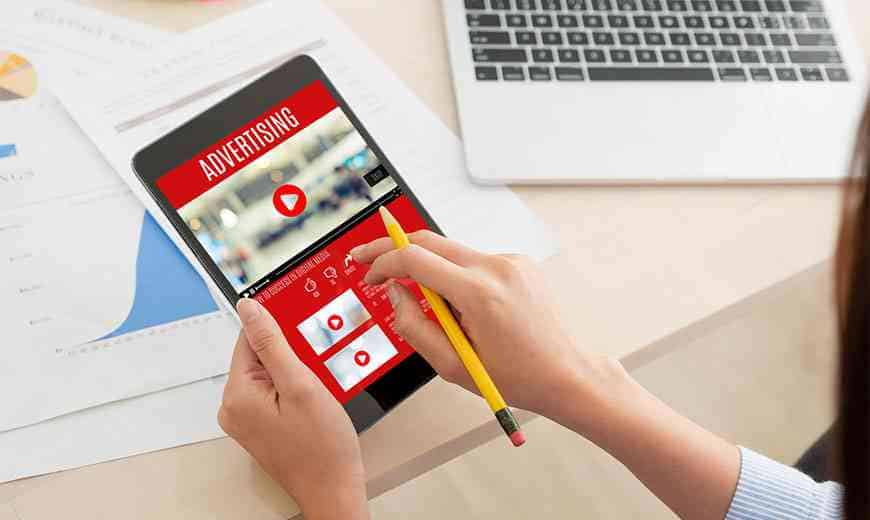 Digital Advertising: Facebook, Google, Youtube & Instagram
FULL COURSE FEE
$802.50
Singaporean 40 yrs and above
$277.50
Singaporean 21-39 yrs / PR
$427.50
Duration
2 days
(16 hours)
Available in: English
Contact Us On Whatsapp
Contact Us Now On Whatsapp
+65 6255 5584