What Skillset do you wish to acquire?
Course Overview
Implement Work Plans and Monitor Performance, or Effectiveness Management, is a module in WSQ Environmental Cleaning. It is an elective unit for WSQ Higher Certificate in Environmental Cleaning.
Course Title
Effectiveness Management (Level 3)
Effectiveness Management Course Objectives & Content
Participants will be equipped with necessary knowledge and skills required in
Interpreting and implementing work plans;
Monitoring implementation of work plans;
Monitoring team performance and providing feedback.
Effectiveness Management Course Outline
Identify types of cleaning services in the cleaning industry
Use industrial and organizational standards relating to the cleaning of surfaces
Relate the correct organizational procedures for cleaning methods and techniques
Identify cleaning chemicals, tools, and equipment used in the cleaning industry/ organization
Understand the importance of compliance with Workplace Safety & Health guidelines in carrying out cleaning activities and reinstating work area
Identify the types of safety signs and personal protective equipment in compliance with the industrial standards
Able to apply the appropriate cleaning methods and techniques relating to reinstatement of work area and completing cleaning processes
Evaluate the effectiveness of cleaning methods and processes using various criteria
Identify types of documents relating to the evaluation of cleaning methods and processes
Improve possible cleaning methods and processes
Update on the latest developments in cleaning methods and processes using sources of information
Plan for implementing recommendations for improvements.
Effectiveness Management

Cleaning Certification

Upon being assessed as "Competent", learners will be awarded with a WSQ Statement of Attainment (SOA) from Workforce Development Agency (WDA).

WSQ Certificate for Environmental Cleaning

Participant who completes the following 5 modules will be awarded the WSQ Certificate of Environmental Cleaning.

More about WSQ Environmental Cleaning

For more information, please visit WSQ Environmental Cleaning Courses.
Course Feature

Course Feature

Course Provider: Associates Consulting Pte Ltd
UEN: 200006697N
Course Reference Number: TGS-2023038567
Mode Of Training: Class room
Funding Validity Period: 14 Sep 2023 13 Sep 2025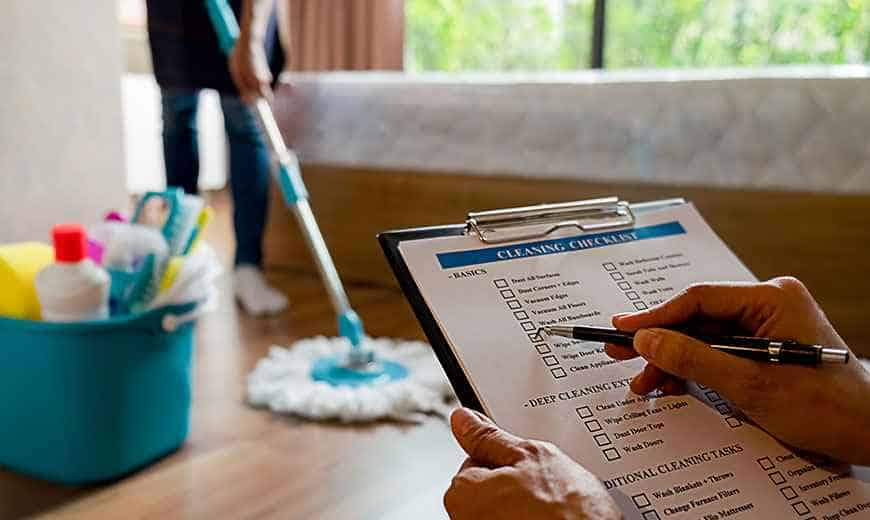 Effectiveness Management
FULL COURSE FEE
$432.00
Singaporean 40 yrs and above
$152.00
Singaporean 21-39 yrs / PR
$232.00
Duration
2 Days
(16 hrs)
Available in: English
Contact Us On Whatsapp
Contact Us Now On Whatsapp
+65 6255 5584