(Online) Selling on Shopee – Shop Setup, Marketing, Operation & Analytics
What Skillset do you wish to acquire?
(Online) Selling on Shopee – Shop Setup, Marketing, Operation & Analytics
Course Overview
How to be a Shopee Seller
This Shopee online course will train participants in setting up a Shopee shop and developing detailed ecommerce campaigns centred around Shopee and its built-in marketing and analytic tools. Shopee is one of the largest Southeast Asian online marketplace to sell on in besides Qoo10 and Lazada.
About the Training Provider
This course is part of the ecommerce courses in partnership with Cantley Lifecare. Cantley Lifecare is the owner of popular Singapore ecommerce stores such as Senior Care, Honey City and Pet Food Care, which are also selling on Shopee.
Course Title
Selling on Online Marketplaces – Ecommerce Platform Setup, Marketing Strategies, Operation and Analytics (Synchronous e-Learning)
Course Objectives: Shopee Online Course
Many traditional SMEs or start-ups have difficulties reaching out to customers online. Instead of building a website and spending huge amounts of energy and time on marketing it, traditional businesses and start-ups can leverage on the existing customers of online platforms.
This course will empower participants to develop detailed ecommerce campaigns centred around existing ecommerce platforms (Lazada, Shopee and Qoo10) and their built-in marketing and analytic tools. Participants will also have the flexibility to choose one particular platform they wish to focus on during the course (this is to encourage them to set out real and actionable plans for setting up their own e-commerce presence beginning with one platform first immediately after the course).
(Online) Selling on Shopee – Shop Setup, Marketing, Operation & Analytics

Course Content: Shopee Online Course

Why Ecommerce

Why should you be going into ecommerce?
Building the business case – budgeting, projections, and acumen
Choose the right platform partner: Why should you sell on Shopee

Setting Up Your Shopee Shop

Set up your business's presence and users on Shopee
Set goals, budgets, routines and activities for your Shopee business
Handle platform transactions and fees
Ship out customers' orders in the system

Ecommerce Marketing

List products effectively to increase sales on Shopee
Employ marketing tools on Shopee
Manage the company's social media presence in relation to the ecommerce efforts

Improving Your Ecommerce Business

Track conversion rates and success of online marketing campaigns
Refine ecommerce campaign goals, targets and tactics

Requirements

Basic computer skills are required.
It is recommended to bring your own laptop.
Participants can decide on a product to list on Shopee before class. A generic product will be used if participant has no preference.

Certification

Participants who fulfil all requirements will receive a Statement of Attainment (SOA) issued by the SkillsFuture Singapore (SSG).
Course Feature

Course Feature

Course Provider: Cantley Lifecare Pte Ltd
UEN: 201703024G
Course Reference Number: TGS-2022013045
Mode Of Training: Online
Funding Validity Period: 18 Apr 2022 – 17 Apr 2024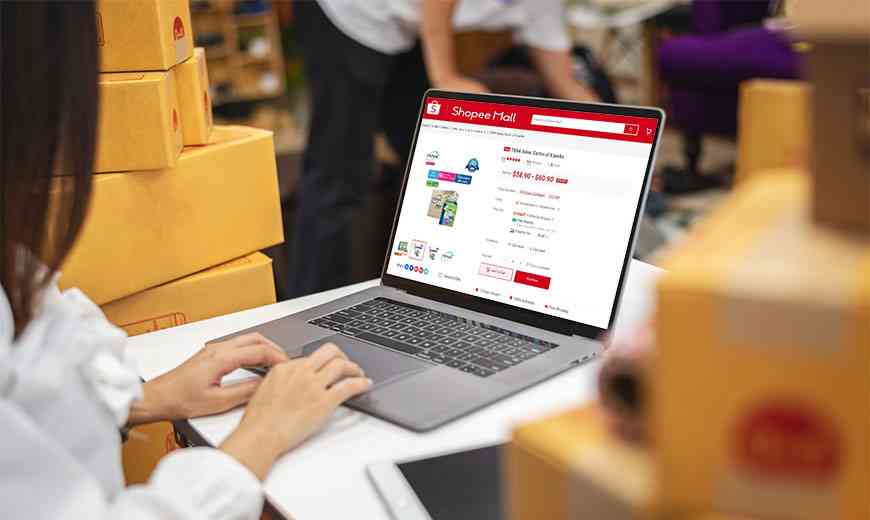 (Online) Selling on Shopee – Shop Setup, Marketing, Operation & Analytics
FULL COURSE FEE
$995.10
Singaporean 40 yrs and above
$344.10
Singaporean 21-39 yrs / PR
$530.10
Duration
3 Days
(24 Hours)
Available in: English
Contact Us On Whatsapp
Contact Us Now On Whatsapp
+65 6255 5584