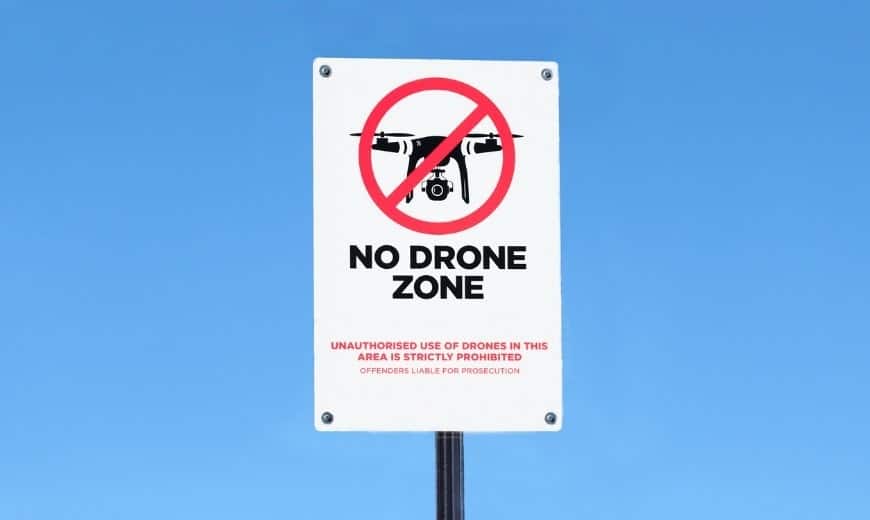 Table of contents
When are Drone Permits required?
Prior to flying your unmanned aircraft (UA) in Singapore, you must first meet the relevant regulatory requirements according to your purpose of activity, total weight of UA, and the location and height at which you plan to fly your UA. Our article Regulatory Requirements for Unmanned Aircraft in Singapore describes the respective requirements. You must obtain the relevant Singapore Drone Permits before beginning flying.
UA Operator Permit (OP)
The UA OP, one of the Singapore drone permits, signifies that the permit holder, the UA equipment, and the personnel flying specified types of UA are fit and capable to conduct UA operations safely. The assessment includes, but is not limited to
Applicant's organisational set-up
Whether procedures can be conducted safely
Ability to conduct safety risk assessments
Airworthiness of each UA
Pilot competency
Class 1 Activity Permit (AP1)
While the UA OP assesses the capability of the permit holder to operate the UA safely, the AP1 is for assessing the specific aspects and details of the UA flying activity, such as:
Location where UA is intended to be operated
Types of Operation to be conducted
Date & Time when the operations will be conducted
Maximum operating altitude
Mitigation measures proposed by the operator to address site-specific circumstances
Activity applied for is within the operator's capability as approved in the UA OP
For the convenience of a UA OP holder, a single AP1 (known as a block permit) may be granted that allows for the same UA operation to be carried out multiple times over an extended period of time by the same UA type at the same location.
When is a UA AP1 Required?
Outdoor UA Operations
A UA operator should apply for a Class 1 Activity Permit (AP1) along with an UA OP for any activity that is:
For business or for a purpose that is neither recreation nor education regardless
of the mass of the UA;
For education purpose using a UA of total mass exceeding 7 kilograms;
For recreation purpose using a UA of total mass exceeding 25 kilograms; or
Beyond visual line-of-sight (BVLOS).
Indoor UA Operations
A UA operator will need to apply and hold a UA OP and AP1 when operating a UA indoors for
Sporting activities that form part of an organised group activity or organised competition, race, or tournament;
Events attended by more than 50 individuals at any time; or
Flying displays.
Class 2 Activity Permit (AP2)
When is a UA AP2 Required?
A Class 2 Activity Permit (AP2) is required when a UA of total mass not exceeding 25 kilograms is operated outdoors for recreation purpose, or when a UA of total mass not exceeding 7 kilograms is operated outdoors for education purpose, under any of the following operating conditions:
Height exceeding 200 feet above mean sea level (AMSL);
Within 5 kilometres of a civil aerodrome or military airbase; or
Within any restricted area, danger area or protected area, as published in the
Government Gazette.
Note:
The restricted areas, danger areas, protected areas and areas within 5 kilometres of an aerodrome are shown on OneMap.
The holder of a UA Training and Assessment Organisation (UATO) approval is not required to obtain a UA OP or AP1. However, an AP2 will be required if the UATO intends to fly the UA outdoors under any of the conditions where a UA AP2 is required.
Differences between an AP2 an AP1
AP1 is required for heavier drones; AP2 is for drones of a lesser weight
AP1 is mainly for drone flying for business purposes; AP2 is mainly for drone flying for non-business purposes, i.e. recreational and educational purposes
Note: For drones that are above 25kg for recreational purposes and above 7kg for educational purposes, an AP1 is required.
Other Permits
If necessary, any one or more of the following Singapore drone permits may be granted together with the AP1 or AP2:
A permit granted by the Singapore Police Force (SPF) pursuant to section 7 of the ANA for taking photographs of a protected area;
A permit granted by SPF pursuant to section 7A of the ANA for overflying a protected area;
A permit granted by SPF pursuant to section 26 of the POA for using UA in a special event area;
A permit granted by CAAS pursuant to section 7C of the ANA for discharging a substance from a UA; and
A permit for use of radio frequencies and power limits that do not comply with the Info-communications Media Development Authority of Singapore (IMDA) guidelines on radio frequencies and power limits for short range devices
How to Apply for Drone Permits
Permit applications are to be submitted via the CAAS website.
General steps:
Login

Singaporean Citizens login via SingPass credentials
Singaporean Organisations login via CorpPass
Entities who are not eligible for SingPass/ CorpPass credentials (e.g. overseas-based entities) will login via eSOMS ID

Submit the relevant required documents for the permit. For more information on the required documents, refer to the CAAS Advisory Circular.
Pay upfront during the application process. A list of applicable permit fees are listed in the aforementioned CAAS link.
Typical processing time for a UA OP is 10 working days, and 5 working days for an AP, depending on the completeness of the submission of supporting documents and the complexity of the UA operations. Applications for Beyond Visual Line of Sight (BVLOS) operations will take at least 3 months.
Applicants can check their application status via eSOMS. If application is successful, applicant will be notifed in writing.
The UA OP typically expires after 1 year, the holder of a UA OP should aim to submit a renewal application 2 to 4 weeks before the UA OP expires. Once the UA OP expires, a renewal is not allowed and a new UA OP application is required.
Related Articles
If you're interested in flying a drone in Singapore, refer to our drone regulation related articles
If you are interested in attending drone flying courses, check out our selection of Drone Courses.
For more information on unmanned aircraft flying in Singapore, refer to the CAAS website.