Skillsfuture For Digital Workplace 2.0
( Retail Sector)
What Skillset do you wish to acquire?
Skillsfuture For Digital Workplace 2.0 ( Retail Sector)
Course Overview
Skillsfuture For Digital Workplace 2.0 (Retail Sector)
This course is targeted learners employed in the Retail sector. We will cover all the technological advances in IT that is impacting or will impact the sector. In this course, we will understand how the various technology that is used or can be implemented in the sector as well as the digital skills that is needed for the workforce in order to function optimally.
Learners will be able to understand and apply analytics to analyse customers profiles, demands, preferences, use automation to support business operations like stock checks, customer services, handle orders, payments, and to understand cybersecurity risks related to the retail sector and to mitigate the risks.
Course Title
Skillsfuture For Digital Workplace 2.0 (Retail Sector)
Course Objectives
By the end of this course, learners will be able to:
State the jobs and digital skills required in the current and future digital economy
Describe the work requirements in a technology-rich environment and know the associated cybersecurity risks
Identify various digital applications and tools in work applications, including widely applicable national and sectoral platforms
Suggest how data and information can be used
Perform functional outcomes such as the use of digital tools and software to access various learning paths and content
Develop a post-course action plan to continue learning (i.e., to identify courses that would allow participants to further deepen their skills in the four key areas).
Skillsfuture For Digital Workplace 2.0 (Retail Sector)

Learners must be able to read, write, speak and understand English at Secondary school level
Learners to have minimum GCE 'O' level or ITE certificate education
Learner should have at least 1 year's working experience in any industry
Learners must be able to operate a personal computer, use keyboard and mouse

Course Content

DATA ANALYTICS

Introduction
Importance of Data Analytics in the current and future digital economy
Ensuring data is stored anonymously
Digital Skills and Jobs Awareness in the current and future digital economy

AUTOMATION

Introduction to Automation
Programmable Automation
Artificial Intelligence
Generative Artificial Intelligence such as ChatGPT
Conversational Automation
Future trends for automation in the workplace

CYBERSECURITY RISK

Introduction to Cybersecurity Risk
Areas of cybersecurity risk and its implication and effect to the individual and organization
How to mitigate cybersecurity risks? (physical, software, policy and regulatory)

IN-DEMAND DIGITAL TOOLS

Introduction to Industry 4.0
Nationally launched applications
Additive Manufacturing and its application across industry
Autonomous Robots and its impact across sectors
Introduction to Digital Banks
Explore upcoming digital technology and impact on how we work, live and interact
Course Feature

Course Feature

Course Provider: James Cook Institute Pte Ltd
UEN: 198802365N
Course Reference Number: TGS-2023037501
Mode Of Training: Classroom
Funding Validity Period: 07 Sep 2023 To 30 Jun 2024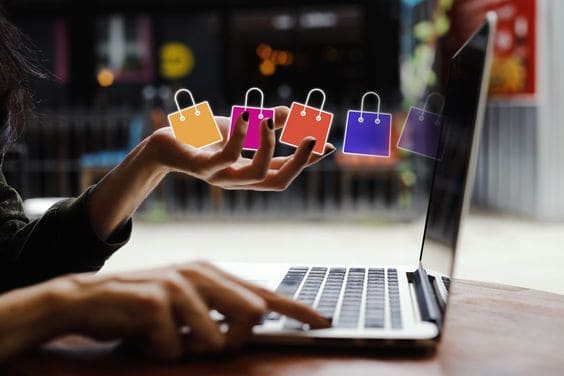 Skillsfuture For Digital Workplace 2.0(Retail Sector)
FULL COURSE FEE
$512.0
Singaporean 40 yrs and above
$62.00
Singaporean 21-39 yrs / PR
$162.00
Duration
2 days
(17h of training)
Available in: English
Contact Us On Whatsapp
Contact Us Now On Whatsapp
+65 6255 5584