Advanced Microsoft Excel 2019
What Skillset do you wish to acquire?
Advanced Microsoft Excel 2019
Course Overview
Advanced Microsoft Excel Course
Advanced Microsoft Excel Course is a high level certification programme which presents learners with the opportunity to bring their spreadsheet skills to an expert level. This allows them to use the full potential of the spreadsheet application to produce higher quality management information. Students will be able to:
Produce higher quality information
Pinpoint key information quicker and more easily
Provide more sharply-defined analysis
Produce more sophisticated reports
Use advanced editing, data handling, functions and analysis features
Use macros within the spreadsheets application
Course Title
Level Up Your Excel Skills
Course Objectives
By the end of this course, learners will be able to:
1) Import and organise data sources
2) Prepare worksheets for data entry and calculations
3) Manage data and navigate cells effectively
4) Perform efficient analyse of data
5) Perform advanced calculations with Excel functions
6) Collaborate and review workbooks
Advanced Microsoft Excel 2019

Target Audience (OPERATIONAL, SUPERVISORY & MANAGERIAL)

The job role(s)/occupations that this unit would be relevant for learners who are required to prepare data and analyze data using Microsoft Excel at an advanced level. The competencies covered in this course would be relevant to all industries and to organizations of all sizes.

Assumed Skills:

Workforce Skills Qualifications ("ES WSQ") Workplace Literacy ("WPL") level 5.
Be able to read and write English at a proficiency level equivalent to ES WSQ WPL level 5.
Be able to manipulate numbers at a proficiency level equivalent to ES WSQ Workplace Numeracy ("WPN") level 5.
Learners to have minimum GCE 'O' level or ITE certificate education
Learner should have at least 1 year's working experience in any industry.
Learners must be able to operate a personal computer, use a keyboard and mouse
Learners are expected to have basic knowledge of Microsoft Excel

Course Content

Learning Unit 1 – Gather Data

Import data
Data consolidation
Linking to cells, range, between applications, break links

Learning Unit 2 – Format & Manage Worksheets

Custom number formats
Data validation
Worksheet grouping
Paste Special options

Learning Unit 3 – Advanced Data Handling

Learning Unit 4 – Data Analysis

Using Quick Analysis
Conditional formatting
Advanced sorting
Advanced filters

Learning Unit 5 – Advanced Excel Functions

Cell referencing
Logical functions
Nested functions
Mathematical functions
Date functions
Text functions
Lookup & reference functions
Database functions
Formula auditing

Learning Unit 6 – Collaborative Editing

Track changes
Share workbook
Compare & merge

Optional Topic

PivotTable and PivotChart

Who Should Attend This Course

Prospective learners should ideally have previous experience using computers and common software applications. Typically, these would be individuals who use a wide range of advanced functionalities within a spreadsheet application in a personal or professional context. Spreadsheet applications enable learners to manipulate and produce precise information and conduct crucial data analysis. This course has been specifically designed to provide learners with the skills to exploit the full potential of the spreadsheet application.

For learners with little or no knowledge of using a spreadsheet application, please visit the basic Microsoft Excel course

Visit this page for more Microsoft Office courses in Singapore.
Course Feature

Course Feature

Course Provider: James Cook Institute Pte Ltd
UEN: 198802365N
Course Reference Number: TGS-2022017320
Mode Of Training: Classroom
Funding Validity Period: 02 Dec 2022 – 01 Dec 2024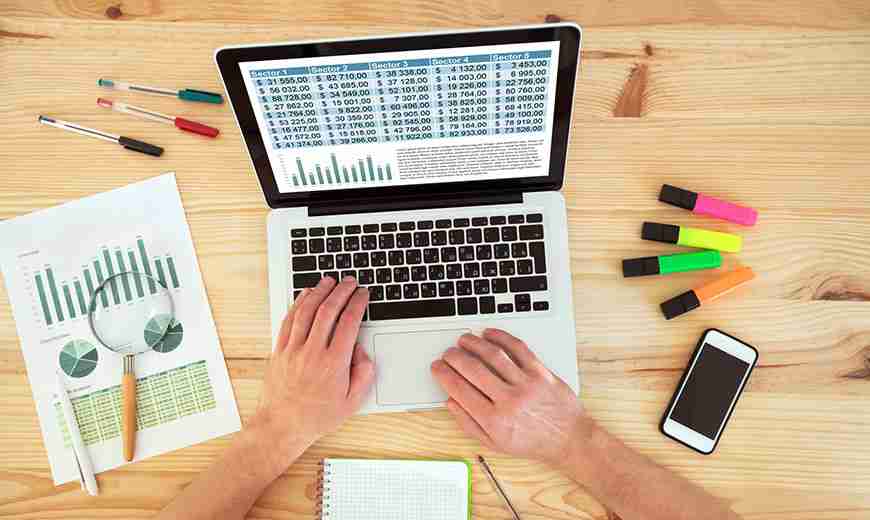 Advanced Microsoft Excel 2019
FULL COURSE FEE
$518.4
Singaporean 40 yrs and above
$182.4
Singaporean 21-39 yrs / PR
$278.4
Duration
2 days
(17h of training)
Available in: English
Contact Us On Whatsapp
Contact Us Now On Whatsapp
+65 6255 5584