What Skillset do you wish to acquire?
Course Overview
Ethical Hacking Course
Certified Ethical Hacker (CEH) credential is an ethical hacking certification trusted globally, issued by EC-Council. Since the introduction of CEH in 2003, it is recognized as a standard within the information security community. In this 12th version, CEH v12 will teach you the latest commercial-grade hacking tools, techniques, and methodologies used by hackers and information security professionals.
This Ethical Hacking course provides an in-depth understanding of ethical hacking phases, various attack vectors, and preventative countermeasures. It will teach you how hackers think and act maliciously so that you will be better positioned to set up your security infrastructure and defend against future attacks. Understanding system weaknesses and vulnerabilities help organizations strengthen their system security controls to minimize the risk of an incident.
About EC-Council
The International Council of E-Commerce Consultants (EC-Council) is a member-based organization that certifies individuals in various information security and e-business skills. It has been certified by American National Standards Institute to meet its ANSI 17024 standard.
EC-Council is the owner and creator of the world-famous Certified Ethical Hacker(CEH), Computer Hacking Forensics Investigator (CHFI), and EC-Council Certified Security Analyst (ECSA)/License Penetration Tester (LPT) programs, as well as many others programs, that are offered in over 92 countries through a training network of more than 500 training partners globally.
Course Title
WSQ – Certified Ethical Hacker
Course Overview
This five-day course focuses on hacking techniques and technologies from an offensive perspective. This advanced security program is regularly updated to reflect the latest developments in the domain, including new hacking techniques, exploits, automated programs as well as defensive recommendations as outlined by experts in the field. The CEH body of knowledge represents detailed contributions from security experts, academicians, industry practitioners, and the security community at large.
Course Objectives
Learn ethical hacking using the latest commercial-grade hacking tools, techniques, and methodologies used by hackers and information security professionals to lawfully hack an organization.
At course completion, participants will be able to understand the following:
Techniques and tools malicious hackers use, but in a lawful and legitimate manner
Hacking into networks, systems, and web applications, with a goal to assess the potential impact and risk of an actual cyberattack, and to deploy necessary countermeasures
Principles of ethical hacking, penetration testing methodology, reconnaissance of IT infrastructure, scanning for network, systems, and web application vulnerabilities
Developing attack vectors to exploit the vulnerabilities
Countermeasures to mitigate the risks of exploitation
To assess and improve the security posture of a company's systems, network, and web applications
Knowledge and skills needed to prepare for EC-Council's Certified Ethical Hacker (CEH) certification exam
Pre-Requisites
It is recommended for participants to be experienced in Cisco Networking, Microsoft Server Management, Linux enterprise system, web application development and database administration.
Who should attend
Students studying in disciplines such as Information Technologies, Information Systems, Web Security & Technologies, Computer Science, and Cyber Forensics
IT Professionals who are or specialize in Information System Security, Computer Forensics, Incidence Response, Security Officers, Auditors, Security professionals, Site and Web Administrators, and any IT professionals who are not trained in IT Security
Anyone from the general public who is concerned with network and Internet Security is also welcome to attend the CEH course
Educational qualification should be at least GCE O level and above.
Be able to listen and speak English at a proficiency level equivalent to the Employability Skills Workforce Skills Qualifications (ES WSQ) Workplace Literacy (WPL) level 4
Be able to read and write English at a proficiency level equivalent to the ES WSQ WPL level 4
Be able to manipulate numbers at a proficiency level equivalent to ES WSQ WPN level 4
Other Cyber Security Courses include the CCISO and Cyber Security Awareness Training.
Certified Ethical Hacker

Course Content

Introduction to Ethical Hacking
Footprinting and Reconnaissance
Scanning Networks
Enumeration
Vulnerability Analysis
System Hacking
Malware Threats
Sniffing
Social Engineering
Denial-of-Service
Session Hijacking
Evading IDS, Firewalls, and Honeypots
Hacking Web Servers
Hacking Web Applications
SQL Injection
Hacking Wireless Network
Hacking Mobile Platforms
IoT Hacking
Cloud Computing
Cryptography

Assessment Details

Participants are required to sit for a SkillFuture assessment on the last day of the course, which comprises a written and practical assessment.

Course Duration

Mon-Thurs: 8.30am to 5.30pm

Fri: 8.30am to 5.45pm

Written and Practical Assessment on last day: 3.30pm-5.45pm
Course Feature

Course Feature

Course Provider: Avantus Training Private Limited
UEN: 200305285R
Course Reference Number: TGS-2022016434
Mode Of Training: Classroom
Funding Validity Period: 17 Oct 2022 – 16 Oct 2024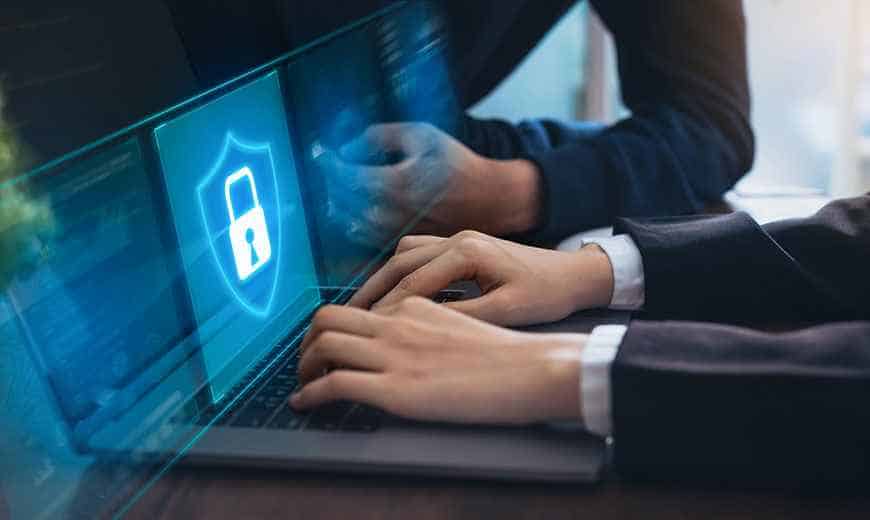 Certified Ethical Hacker
| FULL COURSE FEE | $2675.00 |
| --- | --- |
| Singaporean 40 yrs and above | $925.00 |
| Singaporean 21-39 yrs / PR | $1425.00 |
| Duration | 5 Days |
Available in: English
Contact Us On Whatsapp
Contact Us Now On Whatsapp
+65 6255 5584