What Skillset do you wish to acquire?
Course Overview
Google Ads Training
Google Ads Course to train you in everything you need to create simple and effective Google advertising campaigns. Learn to set up your first Google Ads campaign in this workshop, helping you to drive visitors and sales to your website or landing page.
Modern consumers are increasingly relying on advertising to make purchase decisions and they trust Google searches to find products, services and experiences they need. Having your business being visible to consumers for the right search phrases or keywords not only increases awareness and conversions, but also portrays brand reliability and aid in brand recall.
In this 2.5 days course, you will learn industry best practices on how to create Google Ads Search advertising campaigns that will effectively generate leads, sales and traffic for your business. There will be a hands-on practice where you will set up a Google Ads campaign from ground up, which includes defining goals and budgets, conducting keyword research, defining account structure, audience targeting, setting keyword bids, identifying negative keywords and writing ad copies.
To increase effectiveness of Google Ads Search advertising campaigns, you will also learn of the third party tools available (Google Trends, SEMRush, Social Blade and more) for you to know of new competitors and latest trends in the search landscape.
What is Google Ads?
Formerly known as Google AdWords, Google Ads is a digital advertising platform for marketers to advertise on Google audience networks such as Google Search, YouTube, Google Display Network, Google Shopping.
What is Pay Per Click (PPC) ?
PPC stands for pay-per-click, a model of internet marketing in which advertisers pay a fee each time one of their ads is clicked. Essentially, it's a way of buying visits to your site, rather than attempting to "earn" those visits organically.
Course Title
How to Run Successful Google PPC and Display Ads to Increase your Sales Revenue
Google Ads Course

Google Ads Course Content

Day 1

Understand the difference between free and paid marketing on search engines
Learn the various paid marketing platforms and services available for businesses in SG
Google Pay Per Click Campaigns
Google Display Network & Youtube
Google Shopping Ads
Yahoo
MSN Bing
Learn how to setup and launch Google Pay-Per-Click
Campaign based on industry best practices
Learn different Pay-Per-Click campaign techniques and strategies
Analyse key metrics such as click-through rates and conversion rates to determine ad performance Identify low performing ads and optimisation techniques to improve ad performance

Day 2

Understand types of optimisation techniques available such as split testing and bid management and how to apply them on your advertising campaigns
Determining profitability of Pay-Per-Click campaigns based on metrics such as click-through rates, conversion rates and return on ad spend
Learn how to setup and launch Google Display Network Campaign to enhance Pay-Per-Click campaigns
Learn different Google Display Network campaign techniques and strategies
Understand how social media impacts and complements Google marketing campaigns for higher effectiveness

Day 3

Explore accredited digital marketing tools for
competitors' analysis
Written & Practical Assessment

Who is it for

Suitable for Business Owners, Start-ups, Marketing & Sales Professionals. Google Advertising experience not required.

Entry Requirements

Aged 21 and above
Have basic computer literacy Level 2
Have minimum GCE "N", "O" or "A" Level / NITEC or a diploma qualification and minimum 2 years of working experience;
Have an understanding and working knowledge of sales and marketing principles/practices and
Have an English language proficiency equivalent of higher of any of the following – GCSE N/O Levels pass in English / WPLN Level 5 / IELTS 5.5 / TOEFL (internet based total) 46-59.

Certification

Candidates who complete the course with at least 75% attendance and demonstrate competency during assessment will receive a Certificate of Completion by FirstCom Academy and the SkillsFuture WSQ Statement of Attainment under the National Infocomm Competency Framework (NICF).

Participants who fulfil all requirements will receive a Statement of Attainment (SOA) issued by the SkillsFuture Singapore (SSG).

For information on related courses, please visit Digital Marketing Courses
Course Feature

Course Feature

Course Provider: Firstcom Academy Pte Ltd
UEN: 201734671R
Course Reference Number: TGS-2021005548
Mode Of Training: Classroom
Funding Validity Period: 09 Jun 2021 – 08 Jun 2025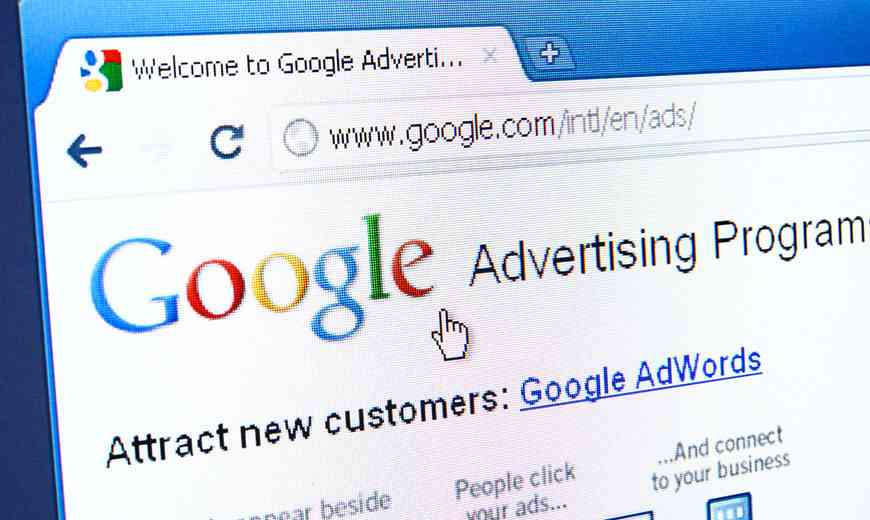 Google Ads Course
FULL COURSE FEE
$1,188.00
Singaporean 40 yrs and above
$418.00
Singaporean 21-39 yrs / PR
$638.00
Duration
3 days
(20 hours)
Available in: English
Contact Us On Whatsapp
Contact Us Now On Whatsapp
+65 6255 5584