How to be Assertive at Work
What Skillset do you wish to acquire?
How to be Assertive at Work
Course Overview
How to be more Assertive
How to be Assertive at Work helps you understand assertive techniques to become more assertive in the workplace. Many of us do know that being assertive means having a greater sense of self-worth and confidence without being aggressive. However, we may not know what is involved in assertive interactions. In this programme, we will be exploring two aspects of assertive interactions, namely assertive curiosity and ambition.
Course Title
Develop Your Assertiveness
Course Objectives
At Course Completion, participants will be able to:
Communicate effectively using assertive techniques.
Adopt assertive curiosity in learning things about other people or what other people think and maximize opportunity in business.
Avoid confrontation by adopting assertive thinking and optimise results team success.
How to be Assertive at Work

Course Content

Define assertiveness
– The 4 types of communication styles
– Understanding the psychology of assertiveness
– Components of assertiveness
– Developing effective assertive techniques
Maximise assertive curiosity in business
– Adopting an attitude of curiosity
– Essential elements of assertive curiosity
– Communication etiquette
– Providing constructive criticism feedback
Maximise results with assertive ambition
– Develop assertive thinking and intrinsic motivation
– 4 leadership tactics to create assertive ambition within your team
Course Feature

Course Feature

Course Provider: EON Consulting & Training Pte Ltd
UEN: 201301501N
Course Reference Number: TGS-2020502390
Mode Of Training: Classroom/Online
Funding Validity Period: 22 Nov 2018 – 20 Nov 2023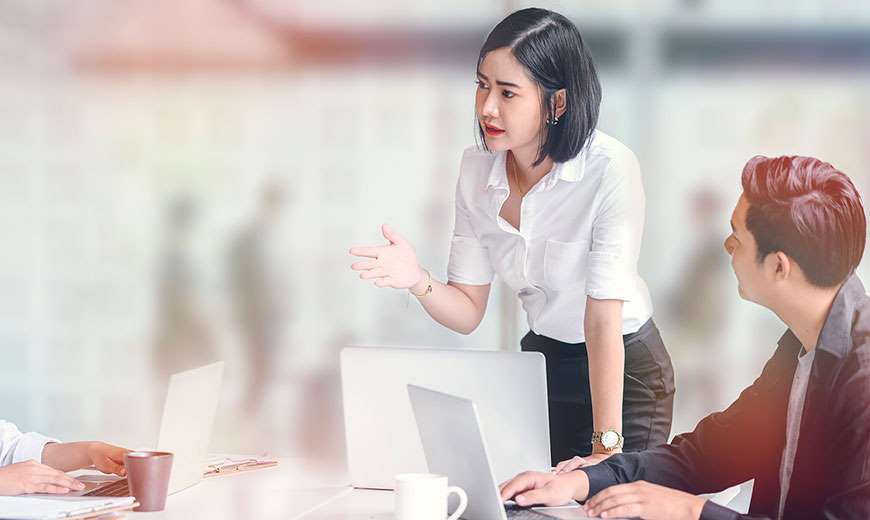 How to be Assertive at Work
| FULL COURSE FEE | $453.60 |
| --- | --- |
| Singaporean 40 yrs and above | $453.60 |
| Singaporean 21-39 yrs / PR | $453.60 |
| Duration | 1 day |
Available in: English
Contact Us On Whatsapp
Contact Us Now On Whatsapp
+65 6255 5584