IT BCP: Business Continuity Planning for Cyber Security
What Skillset do you wish to acquire?
IT BCP: Business Continuity Planning for Cyber Security
Course Overview
Business Continuity Management Course for IT Department & Company
Cybersecurity is a major component in a company's Business Continuity Plan (BCP). Knowledge, policies, and processes relating to core technologies and the protection of sensitive data are crucial for the IT department of any company to be familiar with, in order to successfully carry out IT Business Continuity Planning.
What is Business Continuity Planning?
Business Continuity Planning is the capability of a company to continue delivering products and services at normal and acceptable levels following a disruptive incident.
Relevance of Business Continuity Strategies in the IT Industry
As the depth and prevalence of digitalisation increases, increasing amounts of sensitive and personal company data are becoming digitally stored. It is paramount that a company deploys an IT service continuity plan so that they are able to better protect the information of their customers, and perform over their competitors in times of crises.
Business Continuity vs Disaster Recovery
Business Continuity focuses on maintaining business operations and operational success during a disaster, while Disaster Recovery focuses on restoring IT infrastructure and access to data after a crisis.
Course Title
Business Continuity Planning Against Cyber Attacks and Threats (Classroom & Asynchronous)
IT BCP: Business Continuity Planning for Cyber Security

What You Will Learn From this BCM Course

Explain key trends driving cyber risks and common cyber risks for organizations.

Internet of Things (IoT) and Supply Chain Vulnerability
Increasing use of Ransomware
Increased targeting of Industrial Control Systems (OCS) and Operational Technology (OT)

Identify and explain some best practices that they can adopt for their organizations.

Cloud-based backup services
Resiliency Orchestration — Cloud-based Disaster Recovery Automation together with Business Continuity Management Tools

Support the development of business continuity strategies and plans in their organisations

Identify threats to the IT infrastructure and systems with consideration of security analysis as well as internal and external business environments
Apply facilitation techniques to support the development of business continuity strategies
Interpret business continuity strategies and assist in the development of IT disaster recovery plans

Recommend improvements to business continuity and disaster recovery plans in their organizations

Recommend refinements to business continuity strategies, business continuity plans, and disaster recovery plans in consultation with relevant stakeholders
Review and refine disaster recovery plans to enhance organizational effectiveness

Course Mode of Conduct

Asynchronous Theory lesson – estimate 8 hours
1-day classroom practical – 6.5 hours
Assessment – 1.5 hours

Who Should Attend

Managers and Supervisors, anyone in any organization in any sector who needs to contribute to business continuity planning. Suitable for people without IT background.

Learners are expected to:

Have at least 1 year of working experience in a commercial company
At least 1 GCE 'N' Level Pass
Be able to read, write and speak English at WSQ Workplace Literacy (WPL) Level 4
Be able to manipulate numbers at WSQ Workplace Numeracy (WPN) Level 4

Click here for more information on WSQ Workplace Literacy and Numeracy Descriptors.

*Learners who do not qualify in terms of education but have the relevant working experience will be admitted on a case-by-case basis, subject to approval by the Management Representative (MR).

Statement of Attainment

Participants who fulfil all requirements will receive a Statement of Attainment (SOA) issued by the SkillsFuture Singapore (SSG).

If you are interested in learning related knowledge in this field, you can check out our SkillsFuture Cyber Security Courses.
Course Feature

Course Feature

Course Provider: To be Advised
UEN: To be Advised
Course Reference Number: To be Advised
Mode Of Training: Classroom & Asynchronous
Funding Validity Period: To be Advised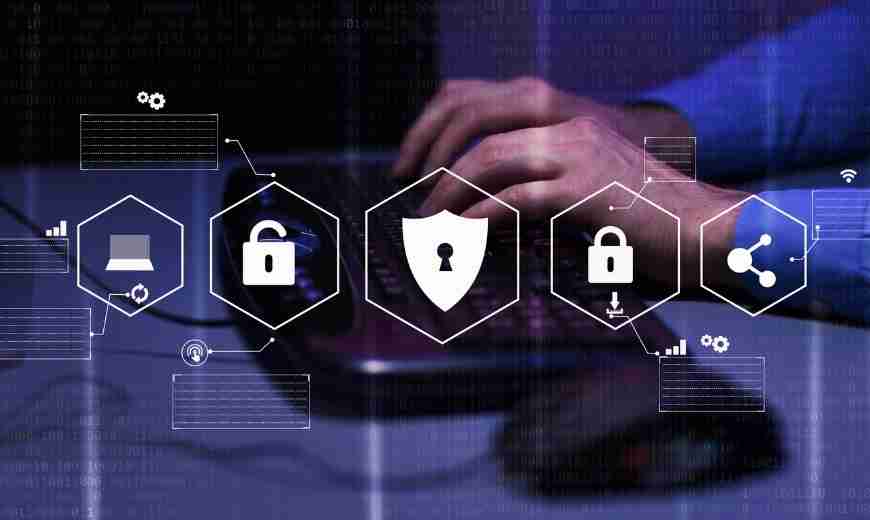 IT BCP: Business Continuity Planning for Cyber Security
FULL COURSE FEE
$941.60
Singaporean 40 yrs and above
$325.60
Singaporean 21-39 yrs / PR
$501.60
Duration
2 Days
(16 hours)
Available in: English
Contact Us On Whatsapp
Contact Us Now On Whatsapp
+65 6255 5584