PowerUp Your Productivity with AI Tools
What Skillset do you wish to acquire?
PowerUp Your Productivity with AI Tools
Course Overview
Learn to use AI Tools to improve productivity

Are you ready to take your productivity to new heights? Join us for an immersive and enlightening journey into the world of Artificial Intelligence-powered tools that will revolutionize the way you work. In our comprehensive workshop/course, "Powerup your Productivity with AI Tools," we will delve into the fascinating realm of chatbots and the technology behind them. Gain a solid understanding of their capabilities and limitations, and discover how to unlock their full potential to enhance your workflow. Learn the art of crafting questions that yield optimal results and explore the power of providing context to help Artificial Intelligence (AI) better understand your queries. We'll also highlight common mistakes to avoid and provide invaluable troubleshooting tips to tackle any issues that may arise. Through engaging in hands-on practices tailored to your specific roles, you'll witness firsthand the remarkable impact of AI-related solutions in automating chatbots. Plus, put your knowledge to the test with an exciting quiz that will solidify your newfound expertise. Get ready to unleash the power of AI and supercharge your productivity like never before.
Workshop / Course Title
PowerUp Your Productivity with AI Tools
Microsoft Power Platform App Maker

Course Content

Introduction to Chatbots and the technology behind it
Understanding capabilities and limitations
How to get the most out of AI capabilities
How to phrase your questions to get the best results
How to provide context to help AI understand your query
Common mistakes to avoid when using AI
How to troubleshoot issues with AI
Hands-on practices on various use cases according to your roles
Introduction to AI tools that automate Chatbots
Quiz

For other automation-related courses, please see Microsoft Power Platform App Maker.

For other Data Analytics Courses, please see Power BI : Data Analytics.
Course Feature

Course Feature

Course Provider: NETASSIST SERVICES PTE LTD
UEN: 199704231M
Course Reference Number: Private
Mode Of Training: Online
Funding Validity Period: Private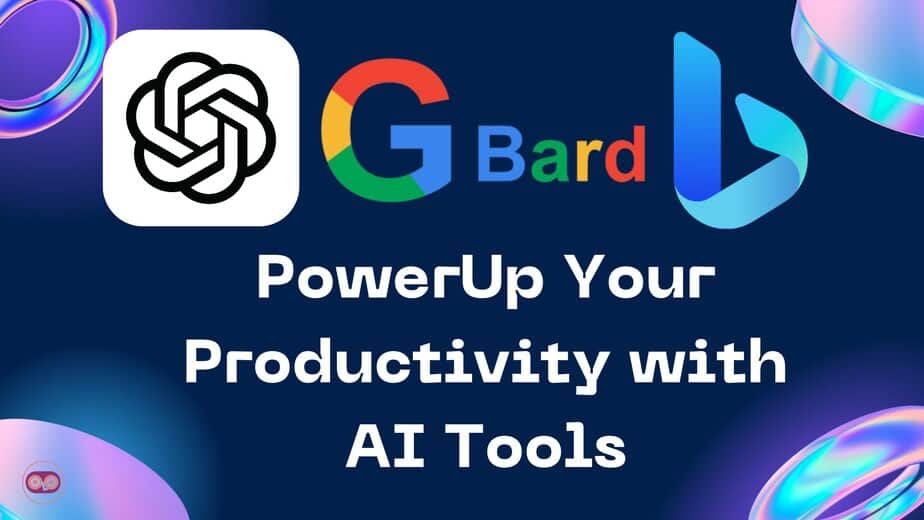 PowerUp Your Productivity with AI Tools
| FULL COURSE FEE | $322.92 |
| --- | --- |
| Singaporean 40 yrs and above | $322.92 |
| Singaporean 21-39 yrs / PR | $322.92 |
| Duration | 6 hours |
Available in: English
Contact Us On Whatsapp
Contact Us Now On Whatsapp
+65 6255 5584