Time & Stress Management Skills
What Skillset do you wish to acquire?
Time & Stress Management Skills
Course Overview
Time & Stress Management Course
This time and stress management course is designed for people who want to improve managing their stress and their time. Planning and organising your work is a vital skill to productivity. Setting priorities and delegating where appropriate is crucial to performance.
This course provides tools for effective time and stress management for yourself, whether you are a team member or team leader. You will learn how to plan, prioritise and be organised. You will also be able to set realistic goals integrated with your personal goals and company goals.
Course Title
Time & Stress Management Skills
Course Objectives
At Course Completion, participants will be able to:
better manage time and stress in the workplace
use different tools/techniques to manage time and stress better
set better goals by using the S.M.A.R.T Goals format and the 3P's
develop a better sense of prioritisation using the Eisenhower Matrix
learn to achieve work-life balance
increase your productivity at work
Time & Stress Management Skills

Course Outline

Time and Stress Management
Factors which waste time and cause stress
Effective Goal Setting
Prioritisation Within The Workplace
Plan To Succeed
Dealing With Procrastination and Uncertainties
Workplace Organisation
Art Of Delegation
Workplace Rituals
Managing Your Meetings
Achieving Work-life Balance
Course Feature

Course Feature

Course Provider: EON Consulting & Training Pte Ltd
UEN: 201301501N
Course Reference Number: TGS-2020501327
Mode Of Training: Classroom/Online
Funding Validity Period: 29 Mar 2019 – 31 Dec 2024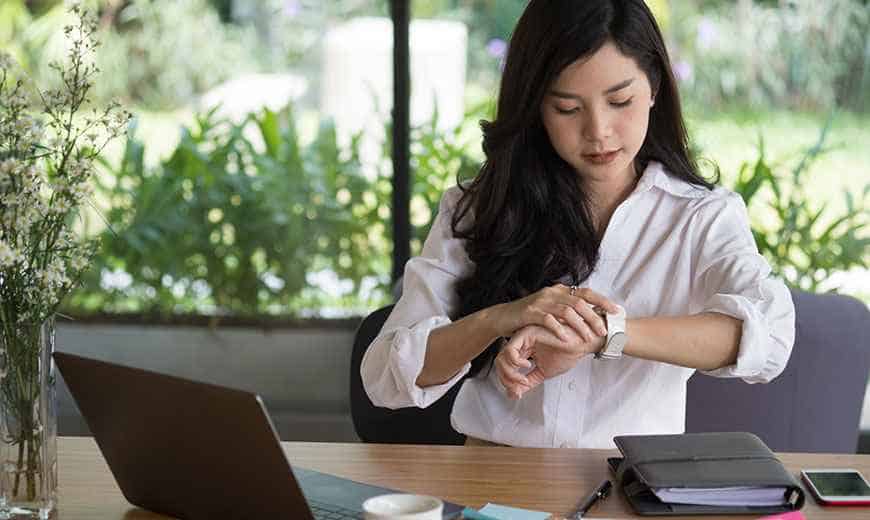 Time & Stress Management Skills
| FULL COURSE FEE | $421.20 |
| --- | --- |
| Singaporean 40 yrs and above | $421.20 |
| Singaporean 21-39 yrs / PR | $421.20 |
| Duration | 1 day |
Available in: English
Contact Us On Whatsapp
Contact Us Now On Whatsapp
+65 6255 5584