Web Chatbot Course — Automated Replies
What Skillset do you wish to acquire?
Web Chatbot Course — Automated Replies
Course Overview
Web Chatbot Marketing Course — Personalised & Automated Messenger System
What is Chatbot Marketing?
Chatbot marketing is about installing a chatbot onto your website, usually your website's landing page or home page. This Web Chatbot course will teach you to automate various front-end business functions in an organisation using a chatbot, such as:
Customer service
Lead generation
FAQ, etc.
Chatbot marketing provides an extra touch point and leverages the chatbot's highly programmable functions to achieve marketing objectives for the organisation. Of all the chatbot's powerful functions, its 24/7 availability and ability to personalise responses significantly improves customer experience. Its benefits include:
Providing initial interaction which prevents customers from experiencing long waiting times
Ability to recognise query patterns using Artificial Intelligence (AI) allows for it to create personalised responses to customer queries.
Course Title
Chatbot Marketing
Who Should Attend
• Business owners and start-up founders
• Customer experience managers
• Sales Professionals
• People keen in building their own chatbot with little to no coding at all
Course Objectives
At the end of the course, learners will be able to:
LO1 – Develop a business case for the customer service knowledge base
LO2 – Develop user requirements for customer service knowledge base
LO3 – Design system specifications that meet organisation's needs and budgetary requirements
LO4 – Conduct User Acceptance Testing (UAT) and Launch
LO5 – Provide training and support to users of the customer service knowledge base
LO6 – Collect feedback on improvements to customer service knowledge base
Web Chatbot Course — Automated Replies

Course Outline

Using Chatbots for Marketing

Gaining clarity on marketing objectives
Fitting a chatbot into your marketing strategy
Measurement framework with key success metrics for chatbot marketing

Chatbot platforms – fundamentals and preparation

How do chatbots work?
Leveraging on artificial intelligence, Natural Language Processing (NLP) for customer service

Set-up

How to setup your website landing page
Creating your first ChatBot

Chatbots for Marketing

How to help customers buy more from you using chatbots
How to design a chatbot for your business
How to design chatbot funnels that nurture and engage prospects
How to get maximum engagement from your chat blast campaigns
Best practices and viral methods to drive more traffic and sales using chatbots

Getting started with your first bot

Conversation elements (skills, blocks, events and checkpoints)
Working with visual chatbot builder
Users and conversations history
Sending mass broadcasts

Statement of Attainment

Participants who fulfil all requirements will receive a Statement of Attainment (SOA) issued by the SkillsFuture Singapore (SSG).

For more related courses, please visit Digital Marketing Courses.
Course Feature

Course Feature

Course Provider: LearnCollab Pte Ltd
UEN: 201212886E
Course Reference Number: TGS-2021003524
Mode Of Training: Part Time
Funding Validity Period: 24 Mar 2021 – 23 Mar 2025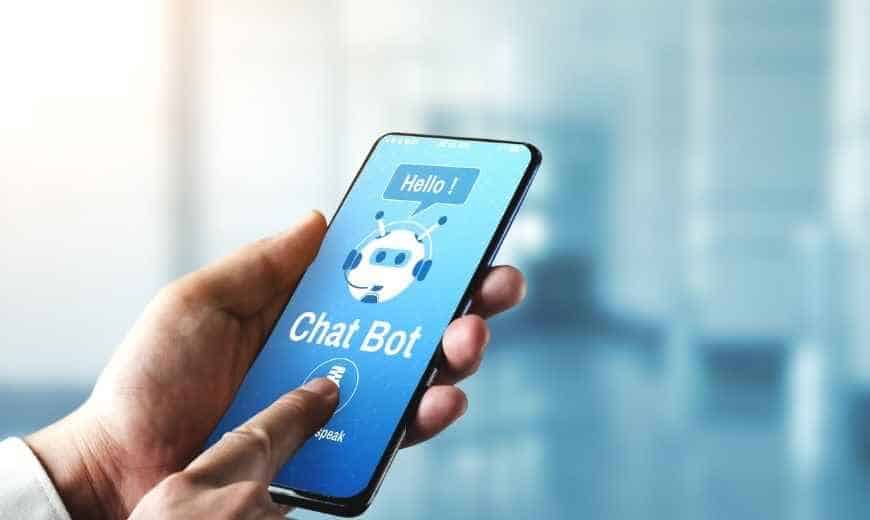 Web Chatbot Course — Automated Replies
| FULL COURSE FEE | $1391.00 |
| --- | --- |
| Singaporean 40 yrs and above | $481.00 |
| Singaporean 21-39 yrs / PR | $741.00 |
| Duration | 24 hrs |
Available in: English
Contact Us On Whatsapp
Contact Us Now On Whatsapp
+65 6255 5584