How to Run Successful Facebook/Instagram Ad Campaigns to Increase your Sales Revenue
What Skillset do you wish to acquire?
How to Run Successful Facebook/Instagram Ad Campaigns to Increase your Sales Revenue
Course Overview
Facebook Advertising
Facebook Ads course (Facebook Ads or Facebook Ads campaign) teaches you a series of ad sets and ads that aim to accomplish a single objective, such as generating leads or increasing the number of app installs. At the campaign level, you'll choose an ad objective to define your goals. Your objective is your purpose for advertising and you can only choose one for each campaign.
For example, if you choose the Traffic objective, your ad will be optimised to get people to visit a destination on or off Facebook, such as a website, app or Messenger conversation.
We see advertisements while browsing through social media platforms all the time, but do you know that there are multiple advertisement formats which can help you to fulfill different marketing objectives? Facebook advertisements are more than just image or video advertisements, and we will be exploring all about the techniques which you can master quickly to your advantage in this 2.5 days course.
We will first explore best practices for setting up the Facebook Ad Manager before diving into the various advertisement formats such as Photo, Video, Collection and Messenger Advertisements and how to create them for different marketing purposes.
Apart from this, Facebook also provides reports for you to determine the effectiveness of your advertisements, and we will also explore how to analyse the statistics which can be retrieved, and how you can maximise these information to run optimisation campaigns such as A/B split testing and even remarketing campaigns to reach out to your target audience.
Course Title
How to Run Successful Facebook Ad Campaign to Increase your Sales Revenue
Course Outcome
Learn how to use free productivity software such as Facebook Business Manager and Facebook Ads
Manager to manage ad campaigns effectively
Learn the do's and don'ts when running Facebook ad campaigns
Plan, set-up, implement and evaluate effective Facebook ad campaigns with maximised
Return-Of-Investment (ROI)
How to Run Successful Facebook/Instagram Ad Campaigns to Increase your Sales Revenue

Course Content

Day 1

Determining the effectiveness of your advertisement campaign with metrics such as Reach, Impressions, Click Through-Rate, Conversion Rate
Understand Facebook's regulations for running advertisements
Understand advertisement placements on Facebook and where you should appear to reach out to your target audience
Understand advertisement formats available and how to maximise them to reach your business objectives

Day 2

Learn best practices for setting up Facebook Ad Manager Account to start running advertisements
Find out what advertisements your competitors are running via Facebook Page Transparency
Learn how to start running your advertisement campaign on Facebook
Learn about the importance of Facebook Ad Pixel and how to install it on your website
Analyse and interpret data from reports provided by Facebook
Protect your advertising budget by identifying low-performing advertisements and implement optimisation techniques to generate better results
Learn how to use the data generated from previous ad campaigns to improve on the next set of advertising campaigns

Day 3

Written and Practical Assessment

Entry Requirements

Aged 21 and above
Have basic computer literacy Level 2
Have minimum GCE "N", "O" or "A" Level / NITEC or a diploma qualification and minimum 2 years of working experience;
Have an understanding and working knowledge of sales and marketing principles/practices and
Have an English language proficiency equivalent of higher of any of the following – GCSE N/O Levels pass in English / WPLN Level 5 / IELTS 5.5 / TOEFL (internet based total) 46-59.

Certification

Candidates who complete the course with at least 75% attendance and demonstrate competency during assessment will receive a Certificate of Completion by FirstCom Academy and the SkillsFuture WSQ Statement of Attainment under the National Infocomm Competency Framework (NICF).

Participants who fulfil all requirements will receive a Statement of Attainment (SOA) issued by the SkillsFuture Singapore (SSG).

For information on related courses, please visit Video Production for Social Media and Digital Marketing Courses
Course Feature

Course Feature

Course Provider: FIRSTCOM ACADEMY PTE. LTD.
UEN: 201734671R
Course Reference Number: TGS-2021007092
Mode Of Training: Part time
Funding Validity Period: 30 Jul 2021 – 29 Jul 2025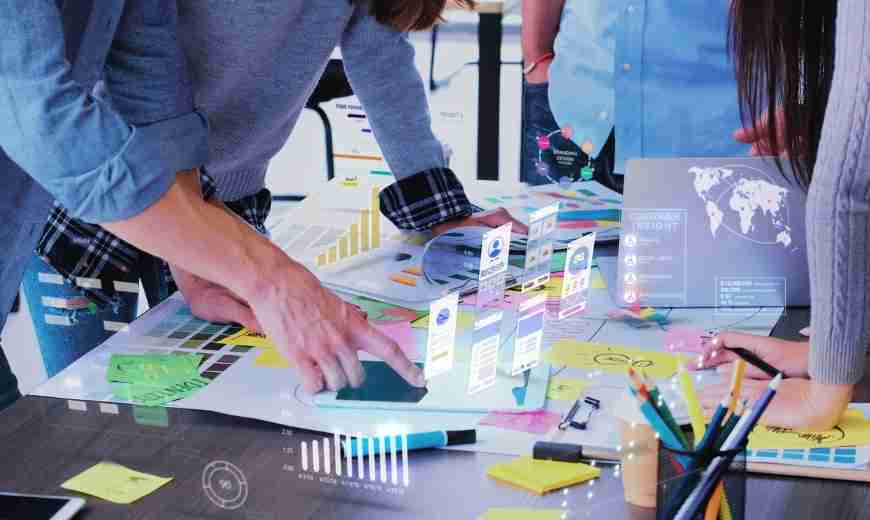 How to Run Successful Facebook/Instagram Ad Campaigns to Increase your Sales Revenue
| FULL COURSE FEE | $1,296.00 |
| --- | --- |
| Singaporean 40 yrs and above | $456.00 |
| Singaporean 21-39 yrs / PR | $696.00 |
| Duration | 3 Days |
Available in: English
Contact Us On Whatsapp
Contact Us Now On Whatsapp
+65 6255 5584