Mobile Photography Course: How to Take Good Photos for Digital Marketing
What Skillset do you wish to acquire?
Mobile Photography Course: How to Take Good Photos for Digital Marketing
Course Overview
Mobile Photography Course: How to Take Nice Photos
In this 2-day Mobile Photography course, you'll learn about different photography styles, shot composition techniques and their pros and cons with regards to digital marketing.
There will also be a hands-on session where you can better understand the manual settings on your smartphone camera, and how to best manipulate them to get the results you want.
For a full breakdown on the increasing relevance of Mobile Photography, read The Closing Gap: Smartphones vs Cameras.
Course Title
Take Impactful Photos for Digital Marketing
Course Objectives: Mobile Photography Course: How to Take Better Photos
By the end of this course, learners will learn to:
Proficiently use their smartphone camera functions to take product photography
Apply basic visual communications techniques into their product photography
Create visual communications to promote their products for digital marketing
Mobile Photography Course: How to Take Good Photos for Digital Marketing

Course Content: Smartphone Photography Course

Day 1

AM

Understand the different styles of photography and determine their suitability for websites, social media platforms and third-party marketplaces
Explore smartphone camera functions and other features such as flash, night mode, portrait mode etc, to understand how they can be used in various circumstances to enhance photo storytelling

PM

Develop a mood board to standardize how photos should be taken and portrayed, to enhance uniformity and corporate identity
Apply photography techniques like rule-of-third, depth-of-field, and framing to achieve your desired shoot composition

Day 2

AM

Learn to use your mobile phone camera in different environments (indoor vs outdoor), and lighting conditions to achieve high-quality photos for digital platforms
Understand the effect of lighting, angles, perspectives, landscape, and portraits on photo-taking

PM

Hands-on Practical Session for both indoor and outdoor photo shoots, to create compelling and attractive photos
Use free photo editing tools like Pixlr to edit and enhance photos for digital marketing
Written & Practical Assessment

Who Should Attend

Anyone who wants to learn how to take attractive, professional-looking photos to improve SEO, customer engagement as well as conversions for your business.

Certification & Statement of Attainment (SOA)

Candidates who complete the course with at least 75% attendance and demonstrate competency during assessment will receive a Certificate of Completion by FirstCom Academy.

Participants who fulfil all requirements will receive a SkillsFuture WSQ Statement of Attainment (SOA) under the National Infocomm Competency Framework.

For information on related courses, please visit Video Production for Social Media, Facebook Advertising Course and Digital Marketing Courses.
Course Feature

Course Feature

Course Provider: Firstcom Academy Pte Ltd
UEN: 201734671R
Course Reference Number: TGS-2021008644
Mode Of Training: Classroom
Funding Validity Period: 24 Sep 2021 – 23 Sep 2023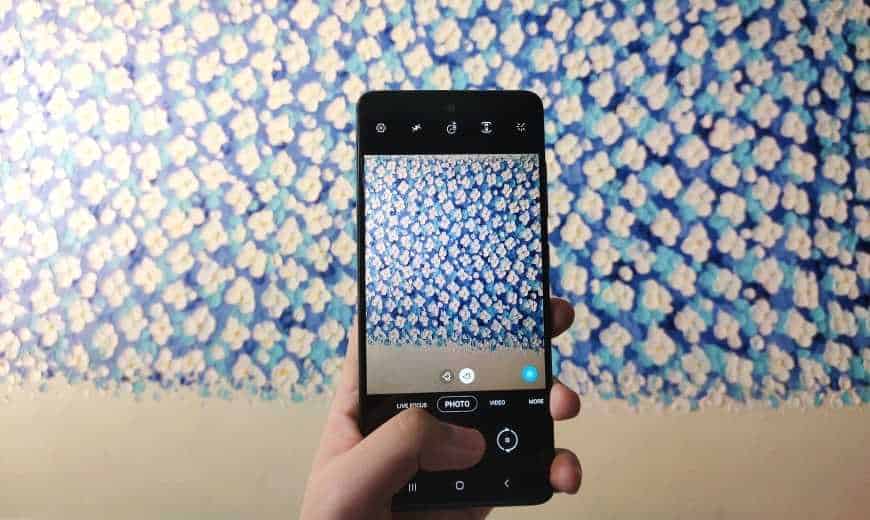 Mobile Photography Course: How to Take Good Photos for Digital Marketing
FULL COURSE FEE
$864.00
Singaporean 40 yrs and above
$304.00
Singaporean 21-39 yrs / PR
$464.00
Duration
2 days
(16 hours)
Available in: English
Contact Us On Whatsapp
Contact Us Now On Whatsapp
+65 6255 5584