What Skillset do you wish to acquire?
Course Overview
SEO Course (Search Engine Optimization) helps you to improve the your website ranking for Google search, Bing and other searches.
In simple terms, it means the process of improving your site to increase its organic ranking when people search for products or services related to your business in Google, Bing, and other search engines. The better visibility your pages have in search results, the more likely you are to garner attention and attract prospective and existing customers to your business.
Google is the most popular search engine and is often the first option consumers research to purchase a product or service. Users trust search engines, and with a higher search ranking on Google, there is also a higher probability of your website generating more traffic. Do you know how Google determines the search ranking results on its platform and how you can get your website to rank better?
In this comprehensive 2.5 days course, we'll teach you how to conduct an SEO audit on your website to identify areas of improvement, as well as how to perform keyword research to identify search phrases with high demand you can optimise for.
You'll learn more about how to set up your website with best SEO practices like appropriate title tags, domain URLs and meta descriptions, as well as how to implement effective link building strategies to improve your website's authority ranking.
When you know how to set up SEO on your web pages, you'll be in a better position to analyse SEO performance using metrics like bounce rate and keyword rankings, as well as use free tools like SimilarWeb to conduct competitor analysis and consistently improve your organic traffic over time.
Course Title
Search Engine Optimization Basic Techniques
SEO Course

SEO Course Content

Day 1

Understand how Search Engine Optimization (SEO) works and how Google algorithm updates impact your website ranking
Learn the difference between whitehat and blackhat SEO Strategies
Conduct SEO audits as well as perform keyword research to identify potential keywords with high search demand
Identify and implement effective link building strategies to improve website ranking

Day 2

Manage and improve on-page SEO using title tags, domain URLs, meta descriptions and image optimisation to enhance visibility on SERPs
Explore off-page SEO strategies such as creation of valuable backlinks, social media marketing, guest content, forum posting, and local listing, to increase your website ranking on Google
Analyse SEO performance using Google Search Console and track key metrics like bounce rate, pages per session, keyword ranking, backlinks/referring domain, average page load time and organic CTR
Track, measure and improve ROI on SEO campaigns through keyword ranking reports

Day 3

Use free tools like SimilarWeb, GT Metrix, Mobile Responsive Test and PageSpeed Insights to perform competitor analysis
Written & Practical Assessment

Entry Requirements

Aged 21 and above
Have basic computer literacy Level 2
Have minimum GCE "N", "O" or "A" Level / NITEC or a diploma qualification and minimum 2 years of working experience;
Have an understanding and working knowledge of sales and marketing principles/practices and
Have an English language proficiency equivalent of higher of any of the following – GCSE N/O Levels pass in English / WPLN Level 5 / IELTS 5.5 / TOEFL (internet based total) 46-59.

Certification

Candidates who complete the course with at least 75% attendance and demonstrate competency during assessment will receive a Certificate of Completion by FirstCom Academy and the SkillsFuture WSQ Statement of Attainment under the National Infocomm Competency Framework (NICF).

Participants who fulfil all requirements will receive a Statement of Attainment (SOA) issued by the SkillsFuture Singapore (SSG).

For information on related courses, please visit Video Production for Social Media and Digital Marketing Courses
Course Feature

Course Feature

Course Provider: FIRSTCOM ACADEMY PTE. LTD.
UEN: 201734671R
Course Reference Number: TGS-2021010043
Mode Of Training: Part time
Funding Validity Period: 05 Dec 2021 – 25 Nov 2023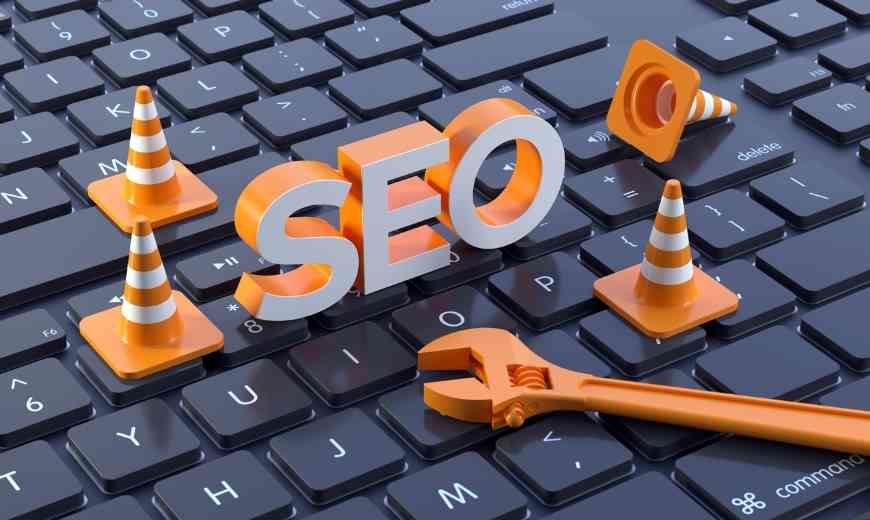 SEO Course
| FULL COURSE FEE | $1177.00 |
| --- | --- |
| Singaporean 40 yrs and above | $407.00 |
| Singaporean 21-39 yrs / PR | $627.00 |
| Duration | |
Available in: English
Contact Us On Whatsapp
Contact Us Now On Whatsapp
+65 6255 5584