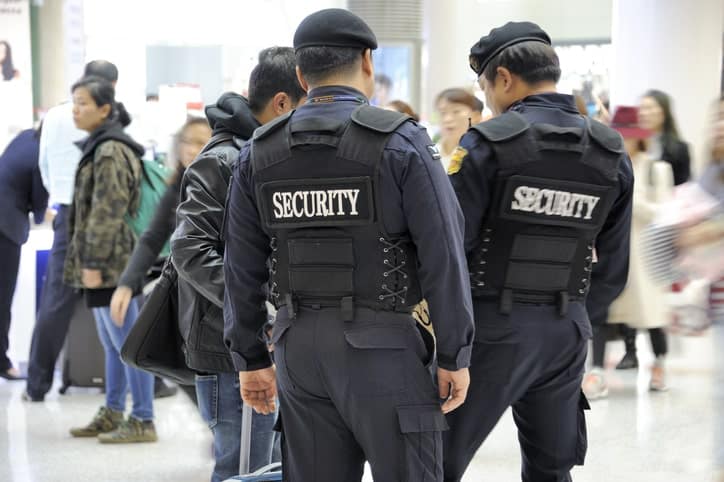 How to Become a Security Officer
To become a security officer in Singapore and get security officer jobs, a security officer licence is required if you are employed to perform any of the following functions:
Patrolling or guarding another person's property (including cash in transit) by physical means (which may involve the use of patrol dogs) or by electronic means;
Keeping the property (including cash in transit) of another person under surveillance, including for the purpose of preventing theft thereof;
Acting as a bodyguard or bouncer;
Performing any function of screening individuals, as part of your regular duties, seeking entry into any public place or other premises; and
Regulating traffic under the Road Traffic Act (Cap. 276).
There are 3 Steps to obtain a security officer license.
Step 1: Security Clearance by PLRD
To apply for security officer license, you need to get security clearance by Police Licensing & Regulatory Department (PLRD) before you can apply for a job as a security guard. Eligibility details can be found on PLRD's website.
Use your SingPass to Log in to LicenceOne website.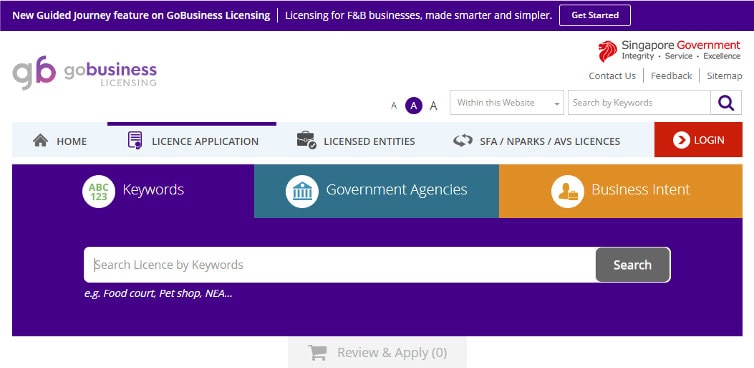 Refer to this for Step-by-Step guide on the PLRD Clearance application,
You may apply for training exemption by uploading the relevant documents to the portal If you have prior training/experience,
Payment of $16.00 for application fee and wait for 2 weeks for the outcome
For Malaysians in Singapore, you can approach the High Commission of Malaysia in Singapore to apply for the Letter of Good Conduct.
For Singaporeans who has previous engagements or qualifications in the security industry, you may wish to approach the Police Licensing & Regulatory Department to seek exemptions.
Step 2: Attend 3 compulsory modules under Basic Licensing Units
These 3 modules under the Basic Licensing Units (BLUs) are the compulsory security courses before you can apply for a security licence in Singapore.
Unless you have prior experience and are exempted by PLRD, anyone who is keen to become a security officer will have to take and successfully pass the 3 courses below before getting the security licence.
Click to find out more on our Security Officer Courses and SkillsFuture Subsidy for courses.
| Course | Days | Full Fee (Including GST) | MCES (40 yrs old or above) | Others (21-39 or PR) |
| --- | --- | --- | --- | --- |
| 1. Provide Guard & Patrol Services | 2 | $289.01 | $ 99.94 | $153.96 |
| 2. Handle Security Incidents and Services | 3 | $396.01 | $136.94 | $210.96 |
| 3. Recognise Terrorist Threat (Threat Observation) | 2 | $422.76 | $146.19 | $225.21 |
| Total | 7 | $1,107.78 | $ 383.07 | $ 590.13 |
Step 3: Apply for Security ID Card
Now you are ready to apply for Security officer licence. To apply for the Security ID card, visit USE Customer Service Centre.
The processing fee is $22.50 (with GST).
USE Customer Service Centre
200 Jalan Sultan #03-24
Textile Centre
Singapore 199018
Contact number: 63346393
Opening Hours:
Monday – Friday: 9am – 5pm
Last Tuesday of the Month: 9am – 1pm
Closed on Public Holidays, Saturdays and Sundays
Additional Information :
Malaysians who are keen to become security officers will need a valid Singapore work permit and a Certificate of Non-Criminal Conviction (CNCC), also known as Certificate of Good Conduct to apply for the licence. Malaysians in Singapore can approach the High Commission of Malaysia in Singapore to apply for the certificate.
After your complete your course and secure your Security ID Card, you can go find security related full-time/part time job. Alternatively, you can also approach us and we would be able to recommend some security jobs for you. A full time security guard officer can earn up to $2,500 in gross pay salary per month under the Progressive Wage Model :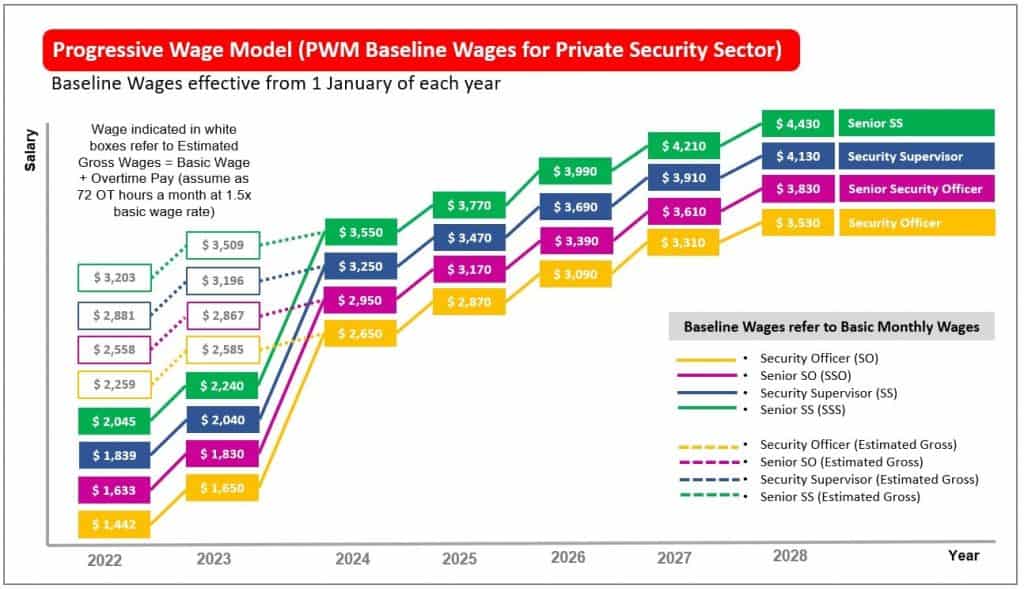 Career advancement for the security industry is also possible through the PWM.
Security Officer Courses
Thinking of becoming a security officer? Find out more by enquiring about our Security Officer Courses!